When Fiddlers Meet Fishermen
Common Fence Music's annual open-mic tribute to the sea is making major waves on the music scene.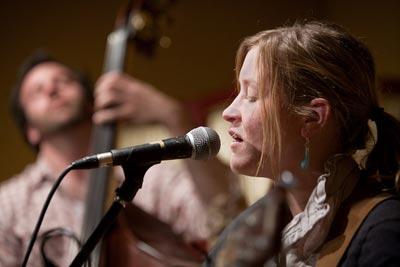 It all started as a simple back-deck jam sesh with old friends and a fresh catch on the grill, says Common Fence Music's Executive Director Tom Perrotti.
Now in its thirteenth year, A Gathering of Fiddlers and Fishermen — or unofficially, the open-mic tribute to the sea — has erupted into a quick-to-sell-out professional show choc full of traditional and original Irish tunes, laughs and tasty treats like chili, chowder and homemade baked goods. Guests are also invited to bring their own picnic basket with snacks.
The festivities begin each year with a traditional Irish Seisiun, where all musicians gather for an unplugged session of Irish tunes, similar to the very first gathering of fiddlers and fishermen way back when. Following the Seisiun will be a steady parade of local fiddlers and fishermen, eager and willing to lure you in as they would a New Year's Day striped bass.
Want more? Here's a video of a gathering from 2009; the video accompanies a write-up of the event in our January issue, on newsstands now.
Event details: Saturday, Jan. 14 at 6:30 p.m. $15. Common Fence Music, 933 Anthony Rd., Portsmouth, 683-5085, commonfencemusic.org.