Order Up with WhatsGood
WhatsGood co-founder Matt Tortora explains how his farm fresh app works.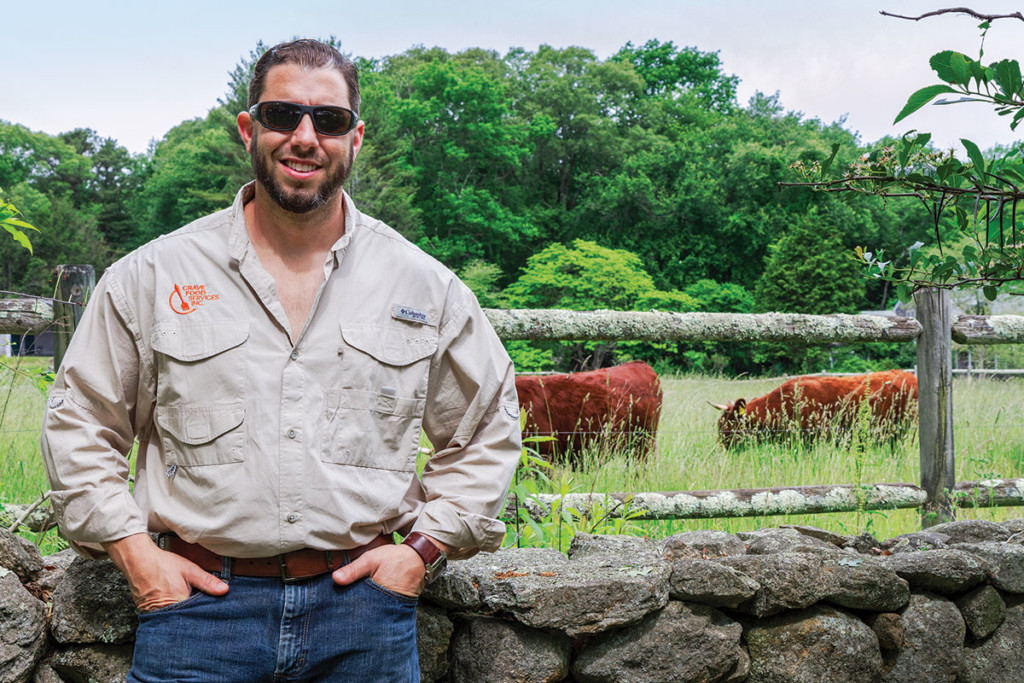 How did you get the idea for the WhatsGood mobile app that allows people to purchase food from local farms for pick up at sites or delivery?
It all started with being a chef and working farm to table at Jamestown FiSH. We did local to the umpteenth level, but it made things very difficult from a business perspective, because it took a lot of time to manage those sources, get those products, communicate and order food each week. I met my co-founder, Will Araujo, through the restaurant, as he's the son of one of the chefs at Jamestown FiSH. He had a background in startups, software and technology, and we paired our attributes and built out WhatsGood. We launched the first version to help manage those sources while I was at the restaurant. We founded Crave Food Systems around that idea and product and ran with it for two-and-a-half years, before we even started to think about consumers and retail.
How did you take it to retail?
The retail proposition came from the farmers. They had used the technology to sell to restaurants and institutions like colleges, public and private schools, direct to the source, instead of going through the middle person. We had farmers say we like using it, but I have this other side to my business, which is consumers and retail, and I'd love to use it to make that part of my business work as well.
So then you decided to adapt the app for the consumer?
We started to think about how can we make this work. After six months of testing ideas, talking to consumers and farmers, we decided to launch a beta test version last summer in Rhode Island. From there, it's grown to be something we continue to test in Rhode Island.
How does home delivery work?
The pickup point is pretty critical to home delivery. It gives us the foundation for a last-mile distribution system that doesn't require warehouses. Every purveyor and farmer that works with us brings the product to us and we aggregate the product at the pickup site. We take the customer's order from five different farmers and put it into one tote. We deploy Uber-style delivery drivers, and we have everything bagged in reusable,
insulated totes with ice packs. We load the drivers with up to twenty orders each, and they can go on a route and deliver to people's homes and offices.
Aside from WhatsGood, where else is Crave Food System's technology used?
WhatsGood is our core technology. It is a marketplace, and this technology can be used like a template that can be licensed by brands and organizations for different logos and designs. We built a marketplace called Fresh Food New York back in the winter of 2017, like WhatsGood, that allows consumers to buy directly from the farmers, fishermen and artisans at the 707 farmers markets in New York. Our technology powers that marketplace. That was followed by Chicago. We are also in Massachusetts, Connecticut, New Hampshire, Maine, Vermont, Maryland, California, Oregon and more. There are twenty-nine of our apps in the app store now, with another dozen on the way. sourcewhatsgood.com