What's in the Water in Scituate?
The best water in the state flows from the Scituate Reservoir. But it came at a huge cost to residents.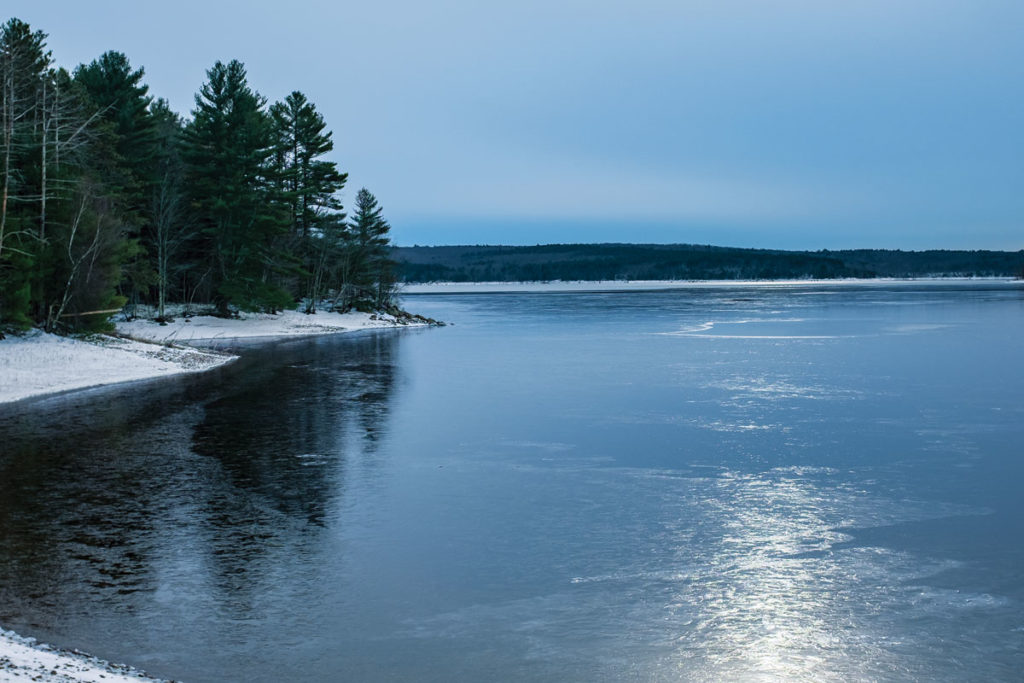 Great places for foodies
Scituate
Knight's Farm Restaurant
With a beautiful orchard stretching behind it, Knight's Farm Restaurant offers customers a chance to observe the surrounding pastoral scenery while enjoying a hearty country breakfast or lunch. Walk off some of your calories by wandering the orchards and picking apples or check out some of their other local produce.
1 Snake Hill Rd., Scituate, 349-4408, knightfarm.com.
Howard's Chowder Shack
Looking as if it was plucked from the seashore and plopped down in Scituate's backwoods, Howard's Chowder Shack offers an unexpected taste of traditional seafood. With a culinary degree from Johnson and Wales, this restaurant's eponymous owner ensures that his food is fresh and delicious. His deep-fried delicacies are served up piping hot and ready to eat.
659 Hartford Pike, Scituate, 764-0633, howardschowdershack.com.
A Short Drive Away
Tavern on the Water
Serving up New American cuisine alongside tranquil Waterman Reservoir, Tavern on the Water certainly lives up to its name. On warm days, enjoy your meal on the over-the-water patio and listen to live music events while eating dishes like wild mushroom risotto or fire-grilled pizza topped with mashed potatoes.
743 Putnam Pike, Smithfield, 349-3888, tavernonthewaterri.com.
Giuseppe's Pizzeria and Bistro
Joe Saltamachia, owner and head chef of Giuseppe's Pizzeria and Bistro, fondly recalls Sundays in his youth spent in his family kitchen making pizza with his grandparents. Giuseppe's is his faithful recreation of that cozy atmosphere full of the savory smells of freshly prepared Italian food. In addition to thin-crust Neapolitan style pizza, they offer an array of pastas and cocktails.
19 Smith Ave., Smithfield, 349-3377, giuseppespizzabistro.com.
Mai Thai Cuisine
Chef Savitree Vasco has a long-standing passion for Thai food. After taking a small break from her culinary pursuit to start a family, she found herself in Smithfield ready to cook again. Putting an emphasis on authenticity and fresh ingredients, Mai Thai Cuisine offers a refreshing taste of Southeast Asia. The homemade recipes have been passed on through the generations ensuring bona fide Thai dishes.
115 Pleasant View Ave., Smithfield, 231-7647, maithaicuisineri.com.
Great places to shop
Scituate
Village Drum and Music
Stocked with an entire floor filled with a variety of drum sets, from somber black Ludwigs to sparkling red Sonors, the Village Drum and Music also sells an assortment of other instruments and accessories. Besides the merchandise, the shop provides percussion and guitar lessons and instrument repair and restoration.
17 Silk Ln., Scituate, 764-0990, thevillagedrumandmusic.com.
Glitz
As this shop's name might suggest, Glitz specializes in showier women's attire. It houses an unusual variety of vintage, collectible and new clothes from cheetah print hats to red leather handbags. Sacha Hummel, the shop's owner, has been pushing fashion boundaries with his shop for more than thirty-five years and continues to offer fresh looks to anyone who visits.
134 Danielson Pike, Scituate, 647-7788.
A Short Drive Away
Brown and Hopkins Country Store
For more than 200 years, Brown and Hopkins Country Store has operated as a general store; it sells everything from vintage lighting to penny candy and all purchases are rung up on an antique cash register. Whether you want to give your home some antique charm or fill up at the candy counter, you're sure to enjoy the store's old-fashioned hospitality and charm.
1179 Putnam Pike, Chepachet, 568-4830, brownandhopkins.com.
Find on 6
Specializing in antique and vintage furniture, the Find on 6 is the ideal stop to discover pieces that will give your home the perfect rustic or shabby-chic look. With 11,000 square feet of space, it gives you plenty of room to explore and unearth forgotten treasures.
2953 Hartford Ave., Johnston, 764-0651, thefindon6.com.
Great places to explore
Scituate
Rhode Island State Police Museum
Few would expect rural Scituate to house the state police headquarters, but its central location made it the perfect choice. With the massive police headquarters looming behind it, the unpretentious Rhode Island State Police Museum is chockfull of artifacts and documents chronicling the history of policing in Rhode Island with its technical, political and social evolution.
311 Danielson Pike, Scituate, rispmuseum.org.
Seagrave Memorial Observatory
On cold and clear winter nights, Scituate's skies offer some of the best stargazing in the state. Far from the light pollution cast off by larger cities and towns, it is the perfect location for an observatory. Equipped with four telescopes (one of which is more than 125 years old), Seagrave Memorial Observatory offers free public observations every Saturday night, weather permitting.
47 Peep Toad Rd., Scituate, theskyscrapers.org.
A Short Drive Away
Nickle Creek Vineyard
After intensive research, Steve and Sheri O'Connor decided that Foster would be the ideal place to start their vineyard. They purchased the property and spent five years cultivating the grapes before opening Nickle Creek Vineyard to the public in 2012. They offer tastings in a cozy setting during the summer months but sell their wine year round.
12 King Rd., Foster, 369-3694, nicklecreekvineyard.com.
Nathanael Greene Homestead
The historic Nathanael Greene Homestead should be at the top of any history buff's list of must-visit places. The home, built in 1770, belonged to the Revolutionary War hero Nathanael Greene, who led troops in the war's southern campaign.
50 Taft St., Coventry, 821-8630, nathanaelgreenehomestead.org.
Snake Den State Park
Although the name might make you think of hordes of slithering reptiles, Snake Den got its title from its serpentine geological features. This 1,000-acre park is home to woodlands, wetlands and meadows. There's a variety of trails from wide, level paths to tough hilly tracks. Some take hikers along elevated ridges, offering views of the woods below. There's a working farm on the property for fresh produce and apple picking.
100 Brown Ave., Johnston, riparks.com.