What Cheer Records and Vintage is Closing
The Thayer Street shop is shuttering after eighteen years in business.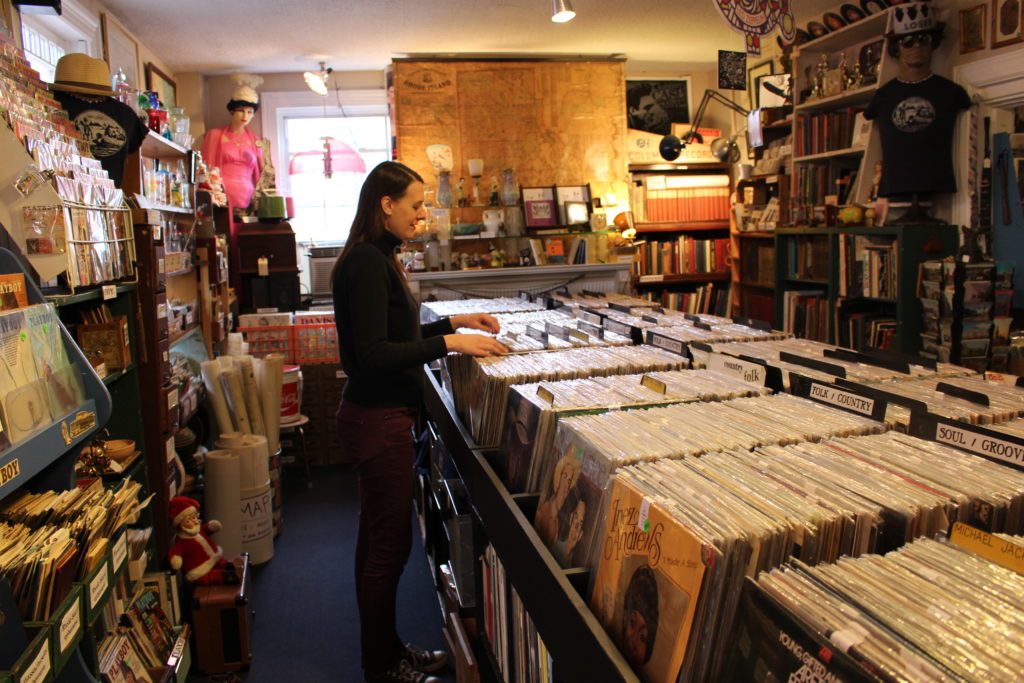 The storefront is closing, but What Cheer Records and Vintage is taking this show on the road.
"We'll be moving our stock to the Internet and we will also continue to organize our Rock and Roll Yard Sales, but we've found that running a retail shop on Thayer is no longer sustainable," wrote owners Chris and Jennifer Daltry in an email to customers.
Thayer is seeing a bit of indie business flight. Last month, Nice Slice made the move from its Thayer Street location over to the West Side.
There's a bright side for music lovers. The whole store is on sale through May 27; new and online stock is 30 percent off and used stock is 50 percent off. Bargain LPs are ten for $1 and bargain 45s and 78s are twenty for $1.
Make no mistake: The Daltrys are going out in style. On May 28, head to the shop for a Goodbye Party and Local Music Show with 'Gansett beer and music by Det. Rebel, Wyatt Lema and Harvey Garbage.
"And speaking of emptying things out," they write, "If you'd like to help us with our move, let us know. We could use as many helping hands as we can get." 180 Angell St. (upstairs), Providence, 401-861-4244, whatcheerprovidence.com.

RELATED ARTICLES
Fifteen Years of What Cheer
Catching Up with Brown University Rapper, Dap
Head to Music Mansion for First Fridays