Welcome to the Neighborhood: Restored by Design
Designer Martha Jackson is taking discarded old bits and upcycling them into beautiful new creations.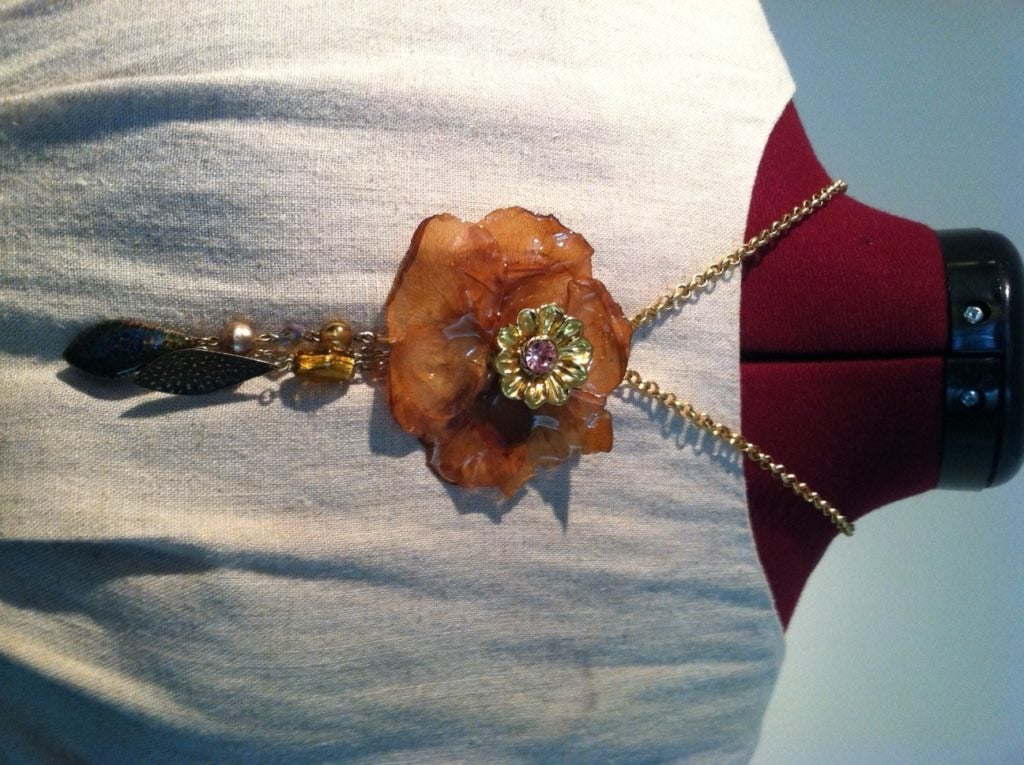 Who: Martha Jackson spent most of her career as a designer and design director, working with Swarovski, Givenchy, Jones New York, Trafari and Chicos. "Being in the industry for a long time, you see vast amounts of things being thrown away," she says.
What: A longtime collector of what she calls "bygone bits," Jackson is determined to cut down on waste by taking "what's old and cast away and restoring it by design to something current and fashionable." Her business, Restored by Design, focuses on jewelry and accessories. Popular pieces include hand-painted, compressed paper flowers upcycled from Dunkin' Donuts cupholders and employee Cheryl Dias's delicate epoxied flower jewelry. She's participated in StyleWeek Northeast's Accessory Showcase since last August, and has also collaborated with designers Jonathan Joseph Peters and Susan Troy.
Where: 34 Governor St., Providence, restoredbydesign.com
When: Jackson established the business about three years ago with a studio in Central Falls and online presence. She recently moved into her first bricks-and-mortar shop in Providence.