Welcome to the Neighborhood: north
Fermented products are the secret ingredients at this new restaurant on Providence's West Side.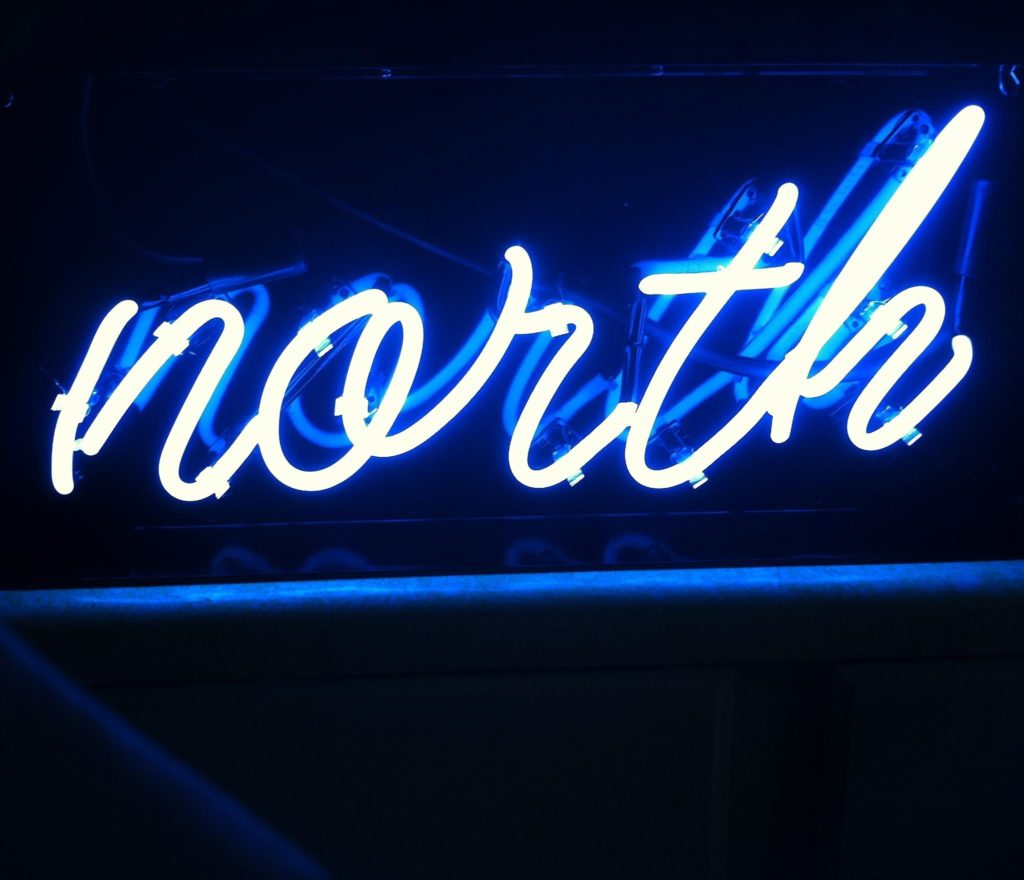 Fermented products are the secret ingredients at this new restaurant on Providence's West Side.
Like the North Star, the small blue neon sign in the window points the way to unusual flavors. North is a restaurant developed by three friends James Mark, Tim Shulga and John Toon Chester at the former Ama's in Providence's Luongo Square. The trio joined forces to open their own place where they cook what they want for a food-obsessed audience. No, they haven't changed the decor, but there's a reason behind that. They obtain items from local farms, of course, but what really sets them apart is their use of fermented products and produce from ethnic markets.
The dinner and brunch menus sample from immigrant cuisine, including South Asian, Cambodian, Mexican and Guatemalan influences. For years, they hung out at Guatemalan and Cambodian friends' backyard barbecues, and dined at places like Apsara and La Lupita. "They were making handmade tortillas and churrasco that had bright, beautiful flavors, so we got psyched about that," says Mark, who is half-Chinese, half-Irish. "We ordered things we didn't know how to say, we didn't know what they meant, we didn't know what they were, and it created these food experiences that we are trying to pursue now." Yet they're not trying to be an authentic restaurant of any kind. "We're all immigrants. If anything, we're an authentic American restaurant," he adds.
The cooks draw from their pasts to reinvent dishes and drinks, and hope to recreate those moments for others. Mark and Shulga met at Johnson and Wales University where they became roommates. They later worked together at L'Epicureo (the former restaurant inside the Hotel Providence) and Mark spent some time in Southeast Asia, followed by a stint at renowned Momofuku Ko in New York City. After Mark returned to Providence, he and Shulga worked together again at Thee Red Fez, where Chester also worked. Then Mark took a position at Nicks on Broadway until he could open his own restaurant.
Interesting ingredients are the key to their cuisine. From fish sauce and fermented crab to cherry vinegar and miso, there are fermented products in almost every dish. It's against health department codes for restaurants to create their own fermented concoctions, so north must purchase regulated products. Even Momofuku enlists a culinary laboratory for safety reasons. "Fermented products are around us all the time: beer, wine, bread, soy sauce, vinegars," says Mark. "The ingredients are not meant to be obvious, but they add a complexity to the dish. You can't necessarily pick it out when you're eating it, but it makes it craveable."
Dishes to try:
The Dish: Country ham with charred miso mayo and good bread ($12)
The ingredients: Miso mayo

The Dish: Pork and Clams ($10)
The ingredients: Ground pork stewed with fermented crab, peanuts, coconut milk and housemade curry paste made with palm sugar, ginger, lemongrass and galangal (a popular Thai ingredient, similar to ginger)

The Dish: Squash salad ($9)
The ingredients: Cherry vinegar, sourdough, Thai basil, nuoc nam (fish sauce dip)

The Dish: Whole fried fish for two ($37; $3 from each large plate is donated to the Rhode Island Food Bank)
The ingredients: Fish is marinated in toban djan (a Chinese product of fermented black beans and chilis packed in oil), then breaded in rice flour and fried, and served with handmade hominy tortillas, green onion and chili mayo

The Dish: Goat dan dan noodles ($10)
The ingredients: Goat milk, chilies, cuttlefish, sweet onions
3 Luongo Sq., Providence, foodbynorth.com