Weekend Fun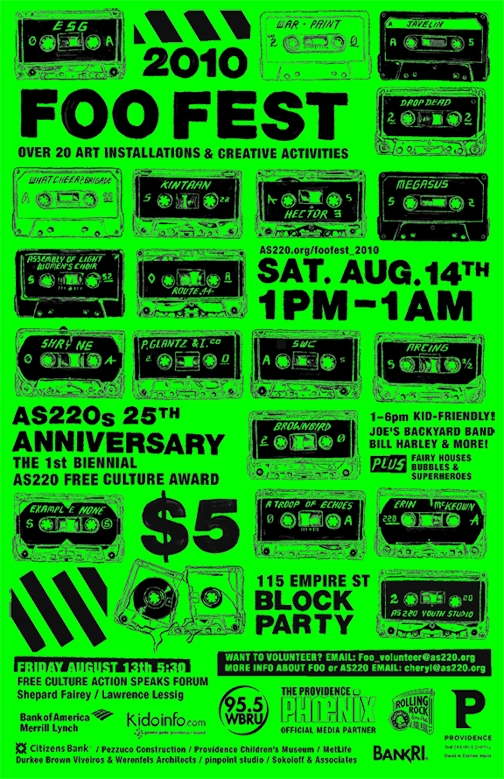 AS220's Foo Fest means it's fiesta-in-the-streets time in Providence again as the energetic urban arts collective puts on its annual block party. Kid-friendly fun rules the afternoon, while more adult themes emerge after 6 p.m. Look for art installations and creative activities, continuous live music on indoor and outdoor stages, and bubbles and superheroes in the streets, all extra festive in honor of the fact that AS220 is celebrating its 25th anniversary.
August 14. Admission $5. For more information visit www.as220.org/foofest_2010.
And to stay current on what's happening each weekend, click here to sign up for the Weekly Roundup, our carefully curated list of five things to enjoy. There are other great enewsletters to, and best of all, we promise NEVER EVER to spam you.