web extras
Slideshows, videos and other extras to complement our October print edition.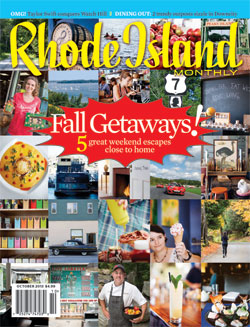 Featured web content from our October issue.
Joyful Noise: Pronk! Takes the City by Storm. Watch a video showcasing Providence Honkfest and the Extraordinary Rendition Band.

---
Project GOAL: Darius Shirzadi, Javier Centeno and Peter Whealton help Rhode Island's disadvantaged youth through schoolwork and soccer. Watch a video for a glimpse into the afterschool program.
---
Snap shot: Allie's Donuts. View a slideshow of an Allie's donut cake being made.

---
Calendar: a video of "Falling Slowly," a tune from Once
---
Behind the scenes of the 2013 Design Awards with our judges