Web Extra: Q&A: Bartender Jesse Hedberg
Learn what it's like balancing bartending gigs at three of the best cocktail spots in the state.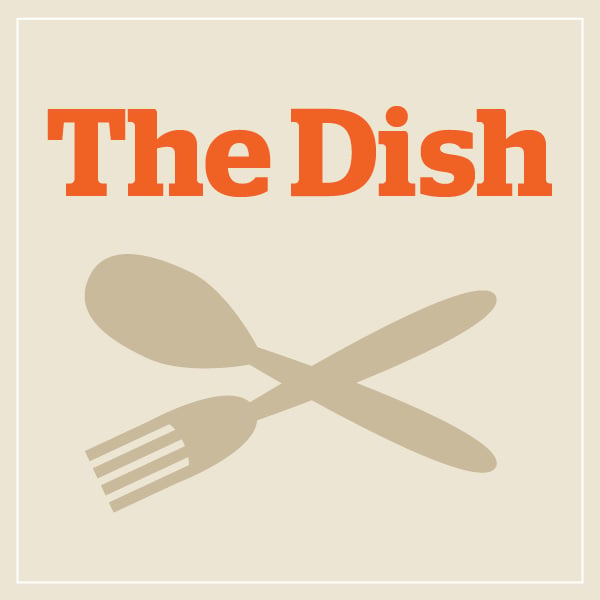 The upcoming April issue of Rhode Island Monthly is all about cocktails. We feature thirty-four drinks from the best bars across the state plus interviews with local bartenders and great bar food bites. This is a web-exclusive interview, but you can pick up the April issue on newsstands starting on March 31.
How did you get into bartending? I started as a doorman at Studio 3 in Newport, a nightclub above the Pelham. A barback shift opened up, and then one night a bartender couldn't come in. I jumped in. It was really slow. The first drink I served was a gin and tonic. The guy gave me a $100 bill and said keep the change. I was like, "Wow, this job is great!"
Where did you go next? I worked at Studio 3 for a few years then I moved to California. I grew up in Jamestown, and when I got back from California, I had a friend at Fluke and they were looking for a bartender. That's where I learned drink-making. At Fluke there was a woman Jerri Banks, she was the head of the drink program. Jerri worked with Dale DeGroff, who is the godfather of modern-day bartending. I learned a lot from her. As a guy in my mid-twenties who thought himself to be a little creative, there was a whole other side to bartending that I didn't know existed.
What did you learn at Fluke? It's important to know the basics. It's very easy for people to want to get creative and do incredible cutting edge things right off the bat. If you are working at a bar that has drinks on the list, those are the drinks that you should sell as a bartender. You don't always show off. Jerri taught me the discipline of knowing the basics and just sticking with them.
But you are known for some pretty amazing drinks, like the cocktail with edible stars at the Bombay Sapphire Competition in 2012. Those competitions are really fun because you get to do something you wouldn't do normally. That drink had homemade soda, all these ingredients, edible stars. Realistically, you can't even pull that off at a functioning bar. That's what I like about those competitions, you can really get creative.
What other competitions have you done? I've competed nationally for Bombay Sapphire. I've competed nationally twice for DonQ Rum in New York City. I've competed most recently for Campari for their national aperitif competition. I am entering the World Class Competition. It's one of the biggest ones in the world.
What is your background at the Dorrance and Cook and Brown? The Dorrance was my first bar managing gig. I started there full-time, sixty hours or eighty hours. It was a lot of work. I loved the people there, I loved what we were doing there, I just got burned out. At Cook and Brown, I came up with a lot of cocktails there. When I was at Cook and Brown I was still working at Fluke, so I mixed my schedule up.
What is your work schedule like now? Thursdays I'm at Fluke. Friday and Saturday at Local 121 and Wednesdays at Justine's. I'll pick up another shift in Newport in the summertime. Sometimes I have to get out of town for something. Everybody seems pretty flexible in terms of scheduling. Fluke's cool because it's a great restaurant, it's a little fancier, we've got awesome food and a bar program. And then you've got Local which is a fine dining restaurant but it's a little more casual and turns into a nightclub at night. Justine's is cocktail-y but super cheap and trying to do something different.
How are you able to have $5 drinks at Justine's? The $5 drinks are a service to the community. When Mike Sears, the owner, wanted to open, that was his idea. To make money, you've got to price it really low. I put a lot of research into the best cheap alcohols. Also, the rent in Olneyville is very low, and the overhead is low. There's no chef, no kitchen. It's a pretty streamlined operation, so you don't need as much money.
What do you like to drink? I'm not really a big cocktail drinker anymore. Usually when I go out, I might have a gin martini. When I go to dinner, I like to have wine with my food. I am not a huge beer dude, but I like Budweiser and High Life, some of those cheaper American beers that are easy to drink. If I have my choice, it's a three-to-one ratio of Old Raj gin with Noilly Prat dry vermouth.
What's your favorite drink to make? Not to sound rude, but I think that's a silly question. What's my favorite drink to make when we are really busy? My favorite drink to make is a vodka soda. Realistically, if I am at Justine's and it's early in the night and there's no one there, I'm happy to make as fancy a drink as possible, if that's what you want.
Isn't there a drink you mentioned at Local called the Buck Hunter? At Local, part of the focus is to be a little quicker. Buck Hunter is a nice drink because you build it in a glass. You don't need any tools, you don't need a shaker, you don't need to strain it. Just pour the stuff in, and top it with the ginger beer. It includes Becherovka, a Czech herbal spirit with a cinnamon flavor; Bärenjäger, a honey liquor made by Jägermeister; lemon juice, bitters and topped with ginger beer. Buck refers to any drink made with ginger beer, and Jäger means hunter, and it's also that video game you see in bars.
Where do you see cocktails heading? These days the tendency is to put so many ingredients in a drink. Simple flavors are making a comeback. I'd like to see more well made high-balls. Any drink that's a spirit and a mixer, maybe a little bitters or a splash of something thrown in. Maybe it's hypocritical of me to say that because I know I make fancy drinks. I don't want to discourage people from doing fun, interesting combinations, but it's good to edit yourself.
With Justine's – people know where it is now – but at first it was a secret location, just like the Avery – if you don't know where it is you might not be able to find it. Do you know the thinking behind that? For Mike in Olneyville, it's an untapped neighborhood. The thing with the lingerie, we thought we would get a little more business. But it's still a little daunting as a woman to go into Olneyville by yourself to buy lingerie, so the majority of sales realistically come from couples drinking at the bar and on their way out. In Olneyville, the facade keeps out some of the stragglers. They don't necessarily see a bar and say alcohol. Not that we are trying to be exclusive and you need to be in the know to get in, but sometimes it's good to have a filter on who's coming in and out of any bar, especially there.
And the bartender is in charge right? That can be tough. It's just two people there, and you want to avoid confrontations. And sometimes we have people come in and they see the lingerie and then they come back and they think that something else is going on. You can always tell. He goes to the back, goes to the bathroom and sneaks around. As a bartender, you're in charge. In all honesty, I want a bar that has a huge sign and neon lights, where everyone is welcome. Come on in.
When you are not working, what other bars do you go to? My all-time favorite bar in Providence is Lili Marlene's. I like the vibe. It's quiet. The food is really good. They don't have a drink list. You can just go in there and get good classic drinks that are inexpensive. I like Nick-A-Nees. It's just mellow, live music. It's a dive bar but not infiltrated by hipsters. You go in there and at least half the crowd is old men. I don't know why I like that. It's just less of a scene. You don't need to impress anyone. I go to my friends' bars, the Eddy, Bodega Malasana, Cook and Brown, the Dorrance.
Bartender or mixologist? I like bartender. To me, mixologist is a little pretentious. What I tell people is that mixology is just one small facet of the job. We are bartenders because we actually tend the bar, we clean the bar, we stock the bar, we greet and serve the guests. And then we make the mixed drink that's fancy. It's just a tiny cog in the wheel. There has been a shift recently that people are moving away from the pretentious bartending. People just want to have fun in a bar. They don't want to go to a bar that has rules.
How are you involved in USBGRI [United States Bartender Guild Rhode Island]? I am the poster boy for why you should join USBG in Rhode Island because I've been sent to so many places. I love to get to a new city, check out the people, bars and restaurants there. It's research. We go to get inspired. But recently, I went to New York with a few Providence bartenders and we thought it was great, but I think some of the stuff we are doing here is just as good. We have a talented group of people making good drinks.

Photo Caption: Jesse Hedberg working the bar at Fluke Wine, Bar and Kitchen. Photo by Howard Chu.