Watch the Endless Abilities Documentary Trailer
A documentary starring Zack Bastian, a local paraplegic athlete will air in February on PBS.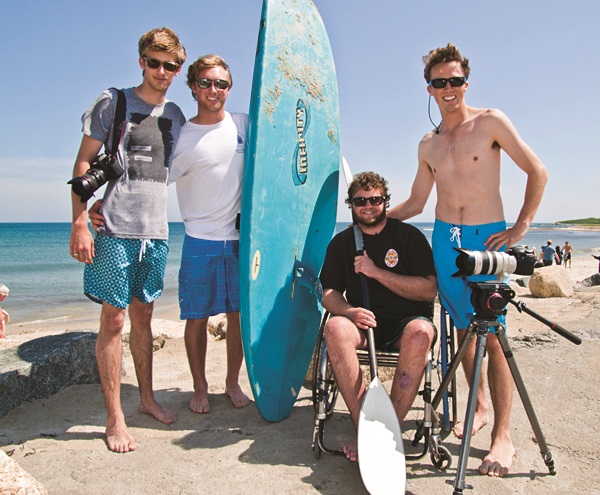 When Zack Bastian, twenty-eight, of South Kingstown isn't in his wheelchair – the result of a dirt bike accident in 2003 – the Newport resident is doing things you might not expect from a paraplegic, including surfing Rhode Island waters and skiing up North.
Add to that a focus of a documentary, Endless Abilities. In 2012, Bastian and three young filmmaking friends made a cross-country quest to document and showcase people with disabilities overcoming adversity through sport, including the newly injured and Paralympic athletes, ranging from a blind rock climber in Denver to a wheelchair motocross participant in Pittsburgh. Bastian is a narrative thread throughout the film, which took forty-five travel days, 7,000 miles and two years of production to complete.
The film is designed to inspire and educate, used by hospitals, schools and other groups to raise awareness of and money for their causes. It has aired locally and will again on national and Rhode Island Public Broadcasting Service stations, sometime in February.
The concept began when local documentary filmmakers Will Humphrey, Harvey Burrell and Tripp Clemens met Bastian one day in Newport, and wanted to tell his story. It was originally going to be a two-minute video following Bastian's surfing but snowballed into a seventy-two-minute feature-length documentary telling the stories of many athletes.
"The summer of 2012 will forever be remembered as the best summer of our lives," Bastian says in the film. "I spent it with three best friends meeting countless people who all share a passion for life." For upcoming screenings go to endlessabilities.org