Volunteering and Fun at Frerichs Farm
Frerichs Farm in Warren may be known for Pumpkin Palooza, but owner David Frerichs and resident Jan Martin also grew and cultivated five tons of vegetables for food pantries.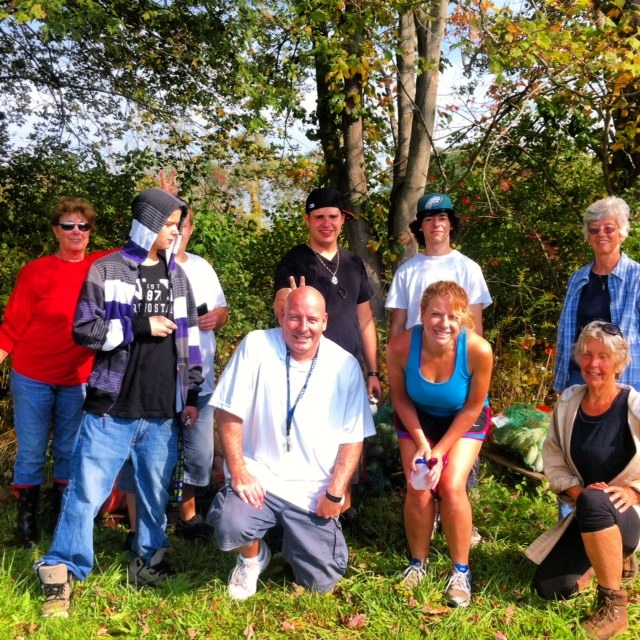 Frerichs Farm in Warren may be known for Pumpkin Palooza and its giant pumpkins that often shatter records, but the farm is so much more than that. David and Barbara Frerichs also do a lot for the community.
In our June issue, I wrote a story about Warren resident and volunteer Jan Martin and David Frerichs, who work together to plant and cultivate an entire field of vegetables for local food pantries. Jan worked very hard all summer and fall organizing groups of volunteers to pick the vegetables in the fields and, with help from We Share Hope, hand deliver them to food pantries like St. Vincent de Paul, Tap-In of Barrington and Bristol soup kitchen. Many other farmers also got on board by contributing even more produce! I was lucky enough to spend a few Saturdays (not nearly enough!) picking vegetables with the group at Frerichs Farm, but Jan was there with her volunteers each and every Saturday, and many days throughout the week, working in the heat, in the rain and in the mud.
After every picking session, we loaded the veggies into Jan's truck and carried the bags up to the scale in the greenhouse to weigh how much produce we picked. I'm happy to report they've picked and delivered more than five tons of vegetables for the food pantries this year. And they are currently working on making even more deliveries for Thanksgiving! Thank you to all the generous volunteers and farmers who have contributed their fields and produce for this cause. I look forward to participating in this effort again this year. If you would like to be added to Jan's volunteer email list, send her an email to rimartins@cox.net.
We also had a lot of fun while we picked. We were there for the famous Pumpkin Palooza last month, and I just had to share this fun video I took of a giant pumpkin being dropped from a crane. What looked to be a 600-pound giant gourd was hoisted high into the air above our heads. As soon as the pumpkin hits the ground, you'll see all the kids running to get their hands on some giant pumpkin seeds. Maybe those seed will be planted for next year's crops?