Viola Davis and Richard Jenkins Win Emmys
Davis made history last night as the first black woman to ever win the Best Actress Emmy, and Jenkins also took home his first Emmy.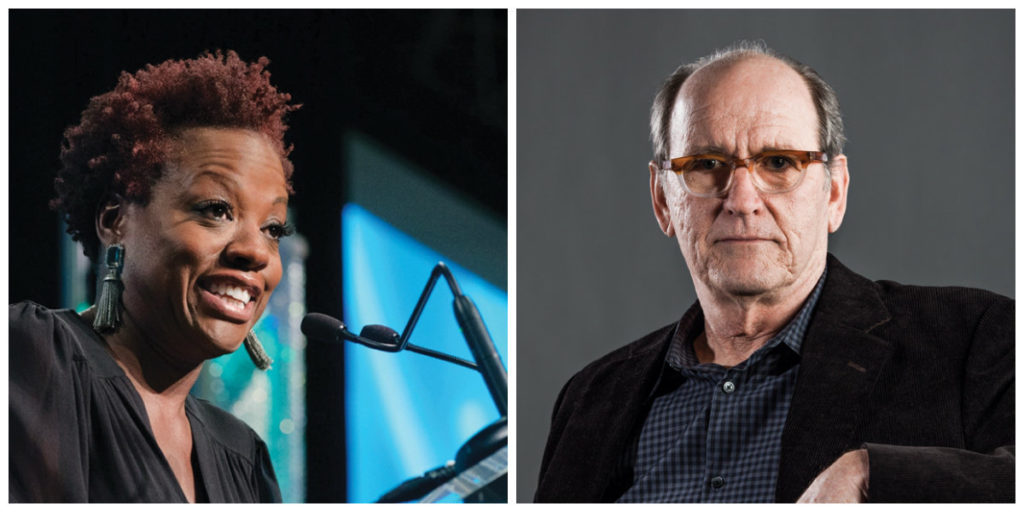 Last night, Viola Davis made history. She earned her the Best Actress Emmy for her role as Analise Keating in "How to Get Away with Murder," and she became the first black actress to ever win the distinction. The actress grew up in Central Falls and had a tough upbringing there, but she has channeled her experiences into various roles. Her Emmy Award-winning character in "How to Get Away with Murder" is different from all other roles she's played in the past.
Watch her acceptance speech:
Rhode Island Monthly had the opportunity to interview Davis last year when she spoke at the Women's Summit at Bryant University. During the time of the interview, the TV show still had yet to be aired, but Davis told us how she felt about her role as a smart, sophisticated criminal defense attorney teaching at an Ivy League university: "It's a great role for me because it's outside of my comfort zone," Davis says. "She's sexy, she's ambitious, she's hardcore, she's mysterious. She's all the usual things that people don't let me play."
During the interview, Davis also spoke about how roles for women of color are beginning to change, but we still have a long way to go: "In TV, I think it's getting much better. A lot of black women are leading television series. But it still has a long way to go…You want what the Meryl Streeps have, the Jennifer Lawrences have, and what Julia Roberts has; you want the same career trajectory," she says. "We are at a great deficit as women of color. The only way to change that is by taking control. Everything is about the narrative. If you don't have great material, you are not going to be thrust out there. It's a matter of getting great material. It's a matter of getting it in the hands of a really great producer. It's a matter of great distribution, so you actually see it. It's a matter of getting people in positions of power who have the green light vote."
Last night, Davis got her green light vote. Congratulations to Davis. Read 10 Inspiring Lessons from Viola Davis from the Bryant University Women's Summit.
Richard Jenkins also came up big with his first Emmy win for Outstanding Lead Actor in a Miniseries or Movie for "Olive Kitteridge." The actor, who lives in Cumberland, was enthralled on stage after accepting the award from a pop star. "That was Lady Gaga," he says. The series earned six Emmys, including Outstanding Miniseries; Frances McDormand for Lead Actress in a Miniseries or Movie; Bill Murray for Outstanding Supporting Actor in a Miniseries or Movie; Jane Anderson for Outstanding Writing for a Limited Series, Movie or a Dramatic Special; and Lisa Cholodenko for Outstanding Directing for a Limited Series, Movie or Dramatic Special. Read our interview with Richard Jenkins, which appeared in the August 2014 issue of Rhode Island Monthly.
Watch the video of his acceptance.