VIDEO: A Friendly Chat with the Stars of Meet Me in St. Louis
Two local actors and longtime friends star as sisters in Ocean State Theatre Company's staging of this family holiday favorite.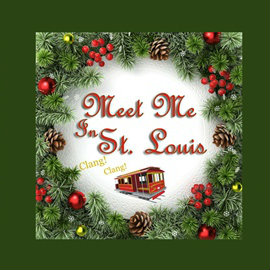 Welcome the season with numbers like "The Boy Next Door," "The Trolley Song" and "Have Yourself a Merry Little Christmas" at the Ocean State Theatre Company's production of Meet Me in St. Louis.
Directed and choreographed by Gary John La Rosa, with a cast and ensemble of more than twenty-five people, this 1944 classic tells the story of the Smith family and their hardships during the time of the Louisiana Purchase Exposition.
Longtime off-stage friends, Sarah Pothier, playing Esther Smith, and Hannah Spacone, playing Rose Smith, share the stage for the fourth time in the past ten years. Pothier hails from Rumford and Spacone is a Providence native.
"It's such a comfortable feeling; it feels like I can't do anything wrong because Sarah will be there to help me out and laugh about it," says Spacone. The two are side-by-side in most scenes as sisters and best friends. Watch the conversation, with sneak peek preview scenes, below:
After weeks of rigorous rehearsals filled with eight-hour days, the humorous yet charming story is onstage through December 28. Spreading the musical's message of family and love, Pothier and Spacone hope to transport audiences into an era of old-fashioned tradition.
The Details: Through Dec. 28. Call or visit the website for show times. $39–$54. Ocean State Theatre Company, 1245 Jefferson Blvd., Warwick, 921-1777, oceanstatetheatre.org.