Uberding's Love Letter to Rhode Island
The German bloggers arrived on Condor Airlines' very first direct flight from Germany to TF Green, and here's what they thought of Newport, Westerly and Providence.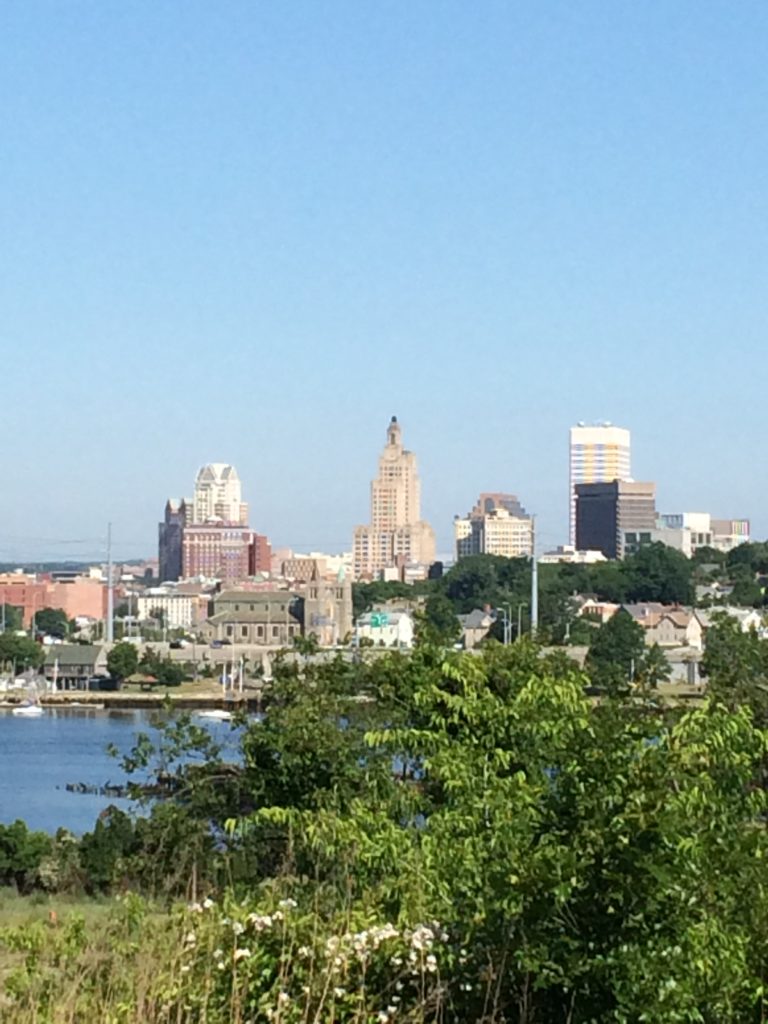 Bloggers from the German blog Uberding made their way to Providence on the very first Condor Airlines non-stop direct flight from Germany to TF Green. They tweeted about their Rhode Island adventures using the hashtag #CondorTraveldingLilRhody, then put together a beautiful blog entry about the experience.
The blog post explains that they were going by the motto, "A good traveler has no fixed plans," and they planned to drive and discover Rhode Island. They seemed to really love Newport and Weekapaug, embarking on a sailing adventure, enjoying some Ben and Jerry's ice cream and the new Saltwater restaurant in Newport, then staying at the Weekapaug Inn and exploring Westerly in hopes of a Taylor Swift sighting: "…Maybe she eats mussels on the beach or takes a walk to the 'Watch Hill' to write her next hit the 'Flying Horse Carousel.' "
However, things turned sour when Uberding headed to Providence for the finale of the trip.
"The capital of the US state Rhode Island, we must say, was worth the visit for a day – but we wouldn't have liked to stay longer. Where was everyone when the sun was up in the sky? Because when we marched comfortably through the city on that Sunday, there was no sign of the 178 042 inhabitants – except for the occasional homeless, one of whom was very friendly, and unasked, led us through her hood and showed us the latest street art. Thanks for that."
If it was a nice day, we were at the beach, not gonna lie. Sorry, but sunny, warm days are sometimes few and far between! But while the good traveler has no plans (see quote above), it helps to do a little research when you are traveling, no? That's why this post made us a little angry. There is so much to do and see in Providence, if you put a little effort into it. If we could have been the Uberding tour guide for this visit, we would have sent them to a Saturday night WaterFire, followed by dinner at one of our highly acclaimed restaurants. The next morning, we'd suggest brunch at Nicks on Broadway, followed by a jaunt along the waterfront at Providence Flea. Then for a visit to the wonderful RISD Museum.
How would you have helped Uberding see the Providence we know and love? Sound off below!