Two Decades of The Vagina Monologues in RI
This year's performance is scheduled for February 17.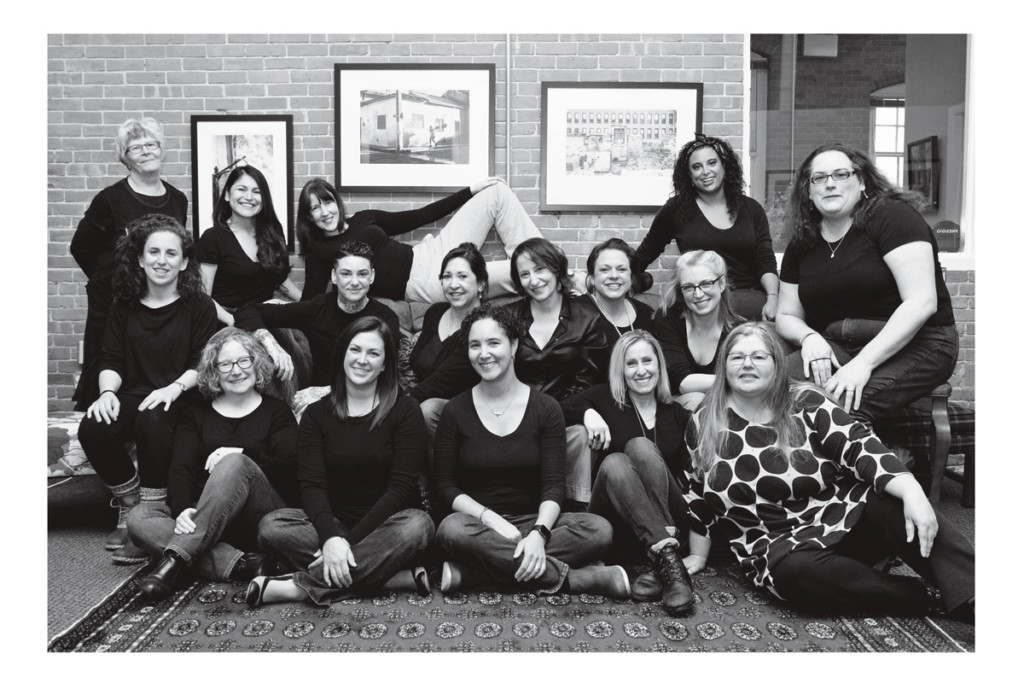 The producer and director for V-Day East Greenwich 2018 discusses the twentieth anniversary production of Eve Ensler's The Vagina Monologues, showing at the Greenwich Odeum on Feb. 17 at 2 p.m. and 7 p.m.
What does the twentieth anniversary of The Vagina Monologues mean to you?
It's the last place I'd thought I'd be twenty years later. I thought we'd be done with all of this by now. It's more relevant today than it has ever been. I've worked with women around issues of domestic violence and sexual assault for just as many years and I am glad to see it all starting to come out and that talking about it is more accepted in the mainstream as opposed to the hushed tones it has always been. When it's on the news every night, that's really encouraging. I believe things like productions of The Vagina Monologues have made that happen.
What has the play accomplished over two decades?
It's allowed women to use their voices and there's a lot of strength and comfort in numbers. At the end of each production, we invite people to stand up and be recognized as survivors of violence. You create a space that's safe for them to be able to disclose, and it's a place of privilege for me.
What are some of the misconceptions about the show?
That it's man bashing, which it could not be anything further from; it celebrates men in our lives. A lot of people think the play is just a comedy, which it's not. There are some pieces that are absolutely hysterical. There are some that are shocking and sad and disturbing. I always say what women really need is a good listening to.
With all of the latest news and accountability coming out, are we on the road to change?
I think it's opening up some really amazing discussions between genders. A lot of discussions are happening around dinner tables that didn't happen before. For all of the bad with social media, the #MeToo campaign has been really good.
Why is The Vagina Monologues only shown in February?
Eve Ensler sold the rights to The Vagina Monologues to Dramatists Play Services, but in her contract with them, they agreed that from Feb. 1 to March 8, V-Day could give away the rights to the play to be performed as long as it's done through vday.org. That's the nonprofit that Eve started, and all the proceeds from each production are donated to local organizations that are working to end violence against women and girls. This year, our proceeds will go to SafeBAE, a national organization that works with girls in high schools who have been sexually assaulted. The woman who started it lived in Rhode Island. vdayri.com