Turn Those Coffee Grounds into Riches
Learn to compost like a pro though URI's programs.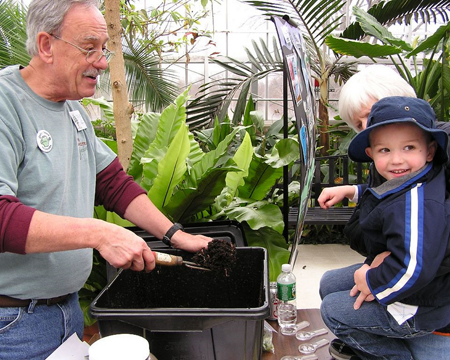 You've heard of Master Gardeners, but how about Master Composters? The University of Rhode Island is offering a series of classes to teach you how to turn those coffee grounds, vegetable peels, eggshells and shredded paper and leaves into rich material your garden will love.
About 25 to 30 percent of the waste created in the home and garden is compostable material, according to Sejal Lanterman, who coordinates URI's Master Composter training. "Backyard composting is cheaper for society, better for the environment and great for the garden," Lanterman says. "So we're looking to train interested individuals to help us spread the word and get the job done."
People can opt for a series of composting workshops, attending any one of them or all three. The first, entitled "The Breakdown of Compost Additions: Materials to Avoid" will go through the basics of composting. It takes place at Thursday, March 20, from 6:30-8 p.m. at URI's Kingston Campus, in CBLS room 10. The cost is $20. Information on the other classes can be found here.
Want to take it a step further? Apply to the Master Composter program, which requires six classes that take place in April and eventually thirty hours of volunteer work. Total cost is $120. Find out more about the program here.