Trivioke Launches at the Boombox
The game will combine two of Rhode Islanders' favorite past times: trivia and karaoke.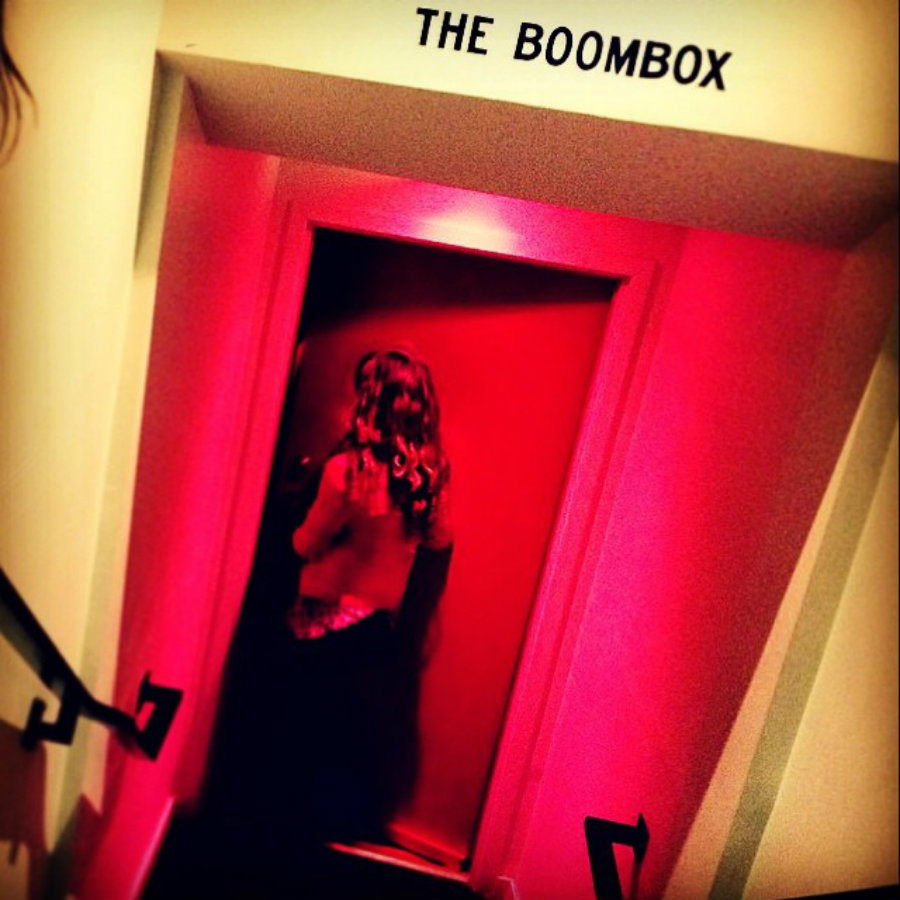 First question: What are two of people's favorite indoor things to do in Rhode Island? Answer: Play trivia and sing karaoke. There's no shortage of places where you can show off your knowledge of the Simpsons or belt out a power ballad.
"But have you ever wondered what would happen if those two crazy kids got drunk one night at the Dean, made sweet, sweet lovin' upstairs in one of the rooms, and then went half on a baby (as the poet R. Kelly would say)? Wonder no more: TRIVIOKE is here!"
Yes, starting January 23, the Dean Hotel's karaoke lounge, the Boombox, will host Trivioke one Friday a month. You'll need a team of four, says co-host and quizmaster John Taraborelli. But hurry. Participation is limited to the first six teams and sign-ups have already been brisk.
"We're going to try our best to accommodate extra people, but we're not promising anything beyond the six teams of four," Taraborelli says.
Here's more:
How did you come up with the idea to combine trivia and karaoke? Aarin Clemons, the brand and culture director for the Dean, had been talking for a while about how to get more activities happening at the bars there. We started with the Boombox. He said to me, 'I always wish there was a way to combine trivia and karaoke.' I went to the drawing board and came back to him a week later and said, 'I figured out a way we can make it happen. Let's do it and call it Trivioke.' We haven't seen anyone else around here doing this. There was one guy in Atlanta doing an event called Trivioke. It was a trivia night followed by karaoke. I'm actually combining the two.
How is it going to work? I don't want to give away the whole game in advance, but there are going to be several rounds of just trivia, more pop-culture-oriented given the nature of the event and the location. There will be one round of trivia where they have to answer in the form of a song. They actually have to pick someone from their team to sing a song in order to answer a question. And before the final round of trivia, there will be a karaoke challenge where people can do optional challenges for bonus points. We'll send out a list of things like: sing any song you want, but sing it in the style of Eddie Vedder. There will be bonus points that they can earn for each of those challenges if they want to boost their score a little before the final round.
Is R. Kelly the theme? There will be one round of R. Kelly-themed trivia, but it will be different categories all the time.
How should people prepare? By shedding their inhibitions and brushing up on their trivia, I suppose. We're going to do this monthly. So if you miss out this month or don't have the courage to do it this month, try again next month.
For advance team signups, email info@singboombox.com. The first Trivioke will be held Friday, January 23. Doors open at 5 p.m., games start at 6 p.m. Free. The Boombox at the Dean Hotel, 122 Fountain St., Providence, 401-861-0040, singboombox.com.