Trinity Rep's Fifty-First Season is a Winner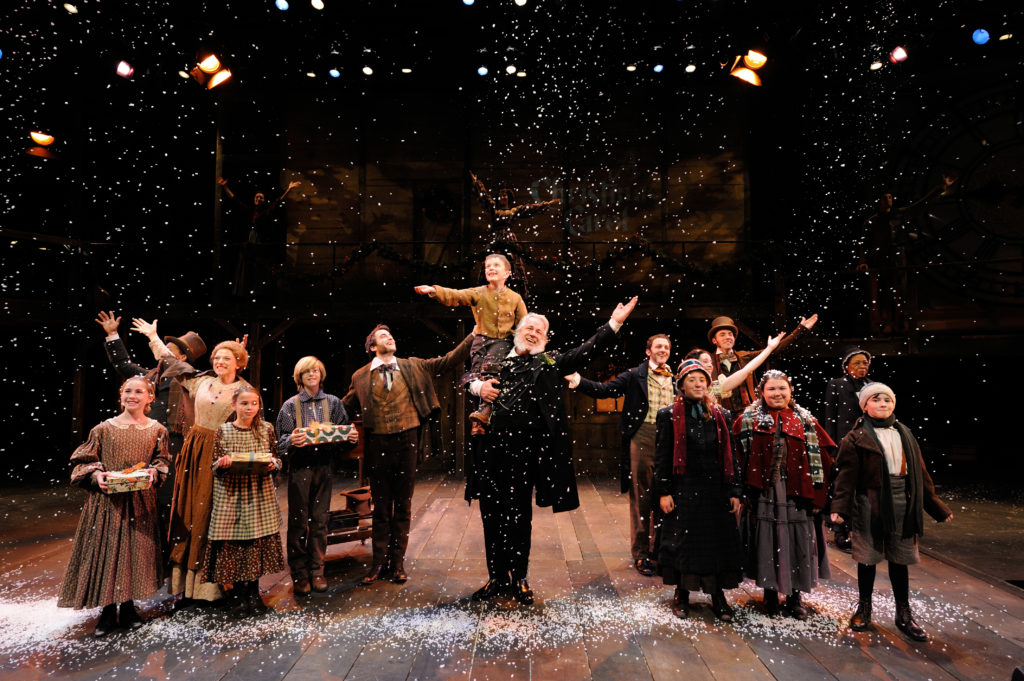 At age fifty-one, Trinity Rep is officially over the hill — but more ambitious than ever. The newest season boasts drama, comedy, romance and, you guessed it, some serious Christmas cheer.
In an email to board members last Friday, Artistic Director Curt Columbus released the details of Trinity Repertory Company's 2014–2015 season, which opens in fall. Here's what he had to say about it: "In putting together our upcoming season, we wanted to take audiences on a dramatic voyage courtesy of some of the world's greatest playwrights and, of course, bring their work to life with that inimitable Trinity Rep flair — with performances that are electric, immediate, funny as anything and daring to chart new territory. We wanted to focus on great writers as our entry point, since we will have a world premiere musical as well as a world premiere adaptation in the season."
It all kicks off with the latest adaptation from Columbus: Anton Chekhov's Ivanov, aka the "comic Russian Hamlet." If you remember anything about Columbus's celebrated translation/adaptation project, Crime and Punishment, then you, too, are skipping right over summer and dreaming of fall (read my review here).
Bonus: Ivanov will be directed by Trinity's Brian McEleney, who knocked our socks off with this season's excellent production of Grapes of Wrath (so good, I muffled my snivels with the closest thing on hand: the promotional program). Like Grapes, Ivanov will also feature music by artists from the Brown/Trinity MFA program. Read associate editor Jen McCaffery's review of Grapes of Wrath here.
The season continues with Neil Simon's Barefoot in the Park, which will run in the Dowling Theater while company favorite A Christmas Carol, extended through New Year's Eve, is staged upstairs. Barefoot in the Park is a romantic comedy about newlyweds establishing a life for themselves in 1960s New York City. The play stars new company members Becky Gibel and Charlie Thurston, who we learned in our August 2013 story "Master Class" are engaged to be married. Sing it together, now: awwww.
After the holiday season, Columbus will direct the "bittersweet metaphysical gem" Middletown by Massachusetts-born playwright Will Eno. The New York Times described Eno as "A Samuel Beckett for the Jon Stewart generation," so expect to laugh — albeit at yourself and your neighbors; it's play that cuts to the heart of every small town.
Get your comedic fill, then return for some serious theater that explores "…longing, unfulfilled dreams and the power of memory [and] is considered by many to be one of the greatest American plays ever written," wrote Columbus in the release. Brian Mertes (Crime and Punishment, Clybourne Park) will direct Trinity's take on The Glass Menagerie, the semi-autobiographical tale that elevated Tennessee Williams to his rightful place in the American canon.
Then comes George Feydeau's hilarious French farce, A Flea in Her Ear, which was written during Paris's Belle Époque and follows Raymonde and Victor, a married couple that turns against one another after some problems in the bedroom. It'll be directed by Trinity's Tyler Dobrowsky, the man at the helm of A Christmas Carol for the last two seasons.
The rich, diverse season closes with the world premiere of a musical adaptation of Sarah Ruhl's Melancholy Play, which features a new score by composer Todd Almond. According to Columbus, "What's interesting about this play is that people will say, 'Oh no, Melancholy Play, it must be sad,' but its title is part of the joke. The play is about a woman so beautifully sad that everyone falls in love with her. But what happens when their love actually makes her happy?"
Sad, happy, a little bit of both — Melancholy Play is a great way to reflect on a season of irrefutable winners. Visit trinityrep.com for information on purchasing a season subscription.