Trinity Rep Offers Free Tickets for All Eleventh Graders
We got the scoop on the Project Discovery giveaway.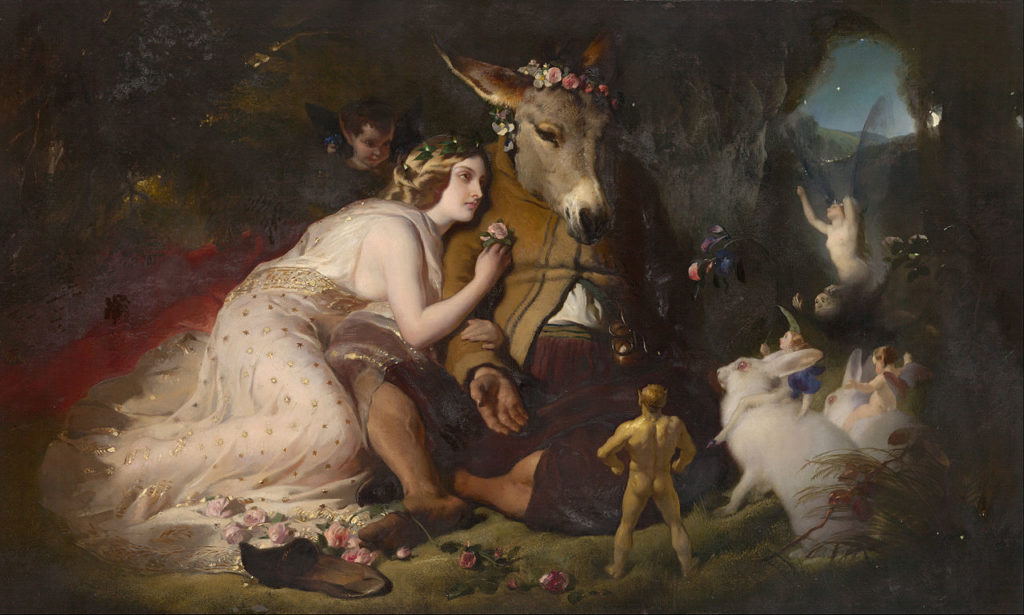 When was your first Midsummer Night's Dream?
I was in eleventh grade, and the play cracked open my mind to the notion that I could not only comprehend texts written 400 years ago, but love them, too. A cupid with bad aim, a Russian nesting doll of love triangles, a freaking fairy kingdom, some minor-league bestiality: Shakespeare's A Midsummer Night's Dream is weird enough to hold the attention of distracted high schoolers, because it's something they might conjure in a hormone-hopped fever dream of their own.
It felt serendipitous, then, to learn that Trinity Repertory Company, Rhode Island's state theater, would offer completely free tickets to A Midsummer Night's Dream to all eleventh graders in Rhode Island during the production's late-winter run (Feb. 9–March 24). As my eleventh-grade self might tell you, the Bard's most popular comedy is, like, totally awesome on the page. But watching it unpack before your eyes — Oh, the costumes! The set design! — has real transformative potential. Trinity Rep's production stars the spunky Rachael Warren as Puck and Fred Sullivan Jr., Rhode Island's clever court jester, as Bottom.
The free ticket promotion marks the fiftieth anniversary of Trinity Rep's Project Discovery, a pioneering program that, since 1966, has offered reduced-price tickets to Rhode Island students. One of Project Discovery's first productions was A Midsummer Night's Dream, so the repeat performance is fitting.
The ticket giveaway is supported by the Rhode Island State Council on the Arts through an appropriation by the Rhode Island General Assembly and a grant from the National Endowment for the Arts. (That means we're paying for it, so tell every eleventh grader you know.) Trinity Rep must match the state's investment with private donations, and the theater has about $200,000 to raise.
According to a press release about the ticket offer, Rhode Island Commissioner of Elementary and Secondary Education Ken Wagner says, "We are pleased that Project Discovery will give Rhode Island students the opportunity to enjoy theater and the arts by experiencing Trinity Rep's production of A Midsummer Night's Dream. We know that students learn best when they are challenged and totally engaged, and there are few experiences that capture the attention of our students more powerfully than theater and well-rounded arts education."
Amen to that.
Interested principals and teachers should contact Trinity Rep's education partnerships manager Matthew Tibbs at mtibbs@trinityrep.com. To support Project Discovery with a donation, visit trinityrep.com.