Tree Technology
Explore your urban forest with a tree-tracking app.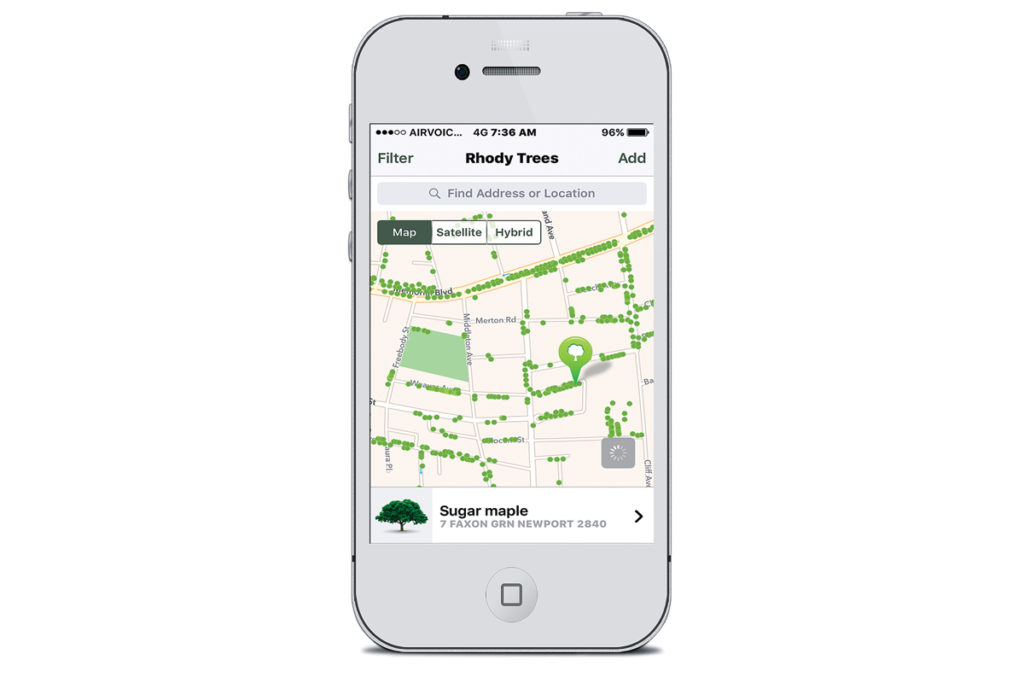 If thoughts of Pokemon GO make you wistful for those fun-filled afternoons of hunting pixels, you're in luck. Now, you can capture the tree in your backyard, your neighbor's trees and the saplings lining Main Street as part of a fun mapping exercise.
Log on to rhodytrees.org, create a user profile and you're ready to go. You can upload pictures, circumferences and species. You can even add height with a little help from the Pythagorean theorem.
The folks at the Newport Arboretum have been beta-testing the app for the past year and with the help of the city of Newport, the Helen Walker Raleigh Tree Care Trust and the Arboretum at Salve Regina University, they have added more than 7,500 specimens. Arbor Day "tree mobs" are scheduled for Newport, Providence and other communities on April 28 and 29.
"The sudden and severe die-off of Newport's Gilded Age European beech population has received much press in recent years," says Helen Papp, interim director for the Newport Tree Preservation Society. "This has truly been a call to our city not to take our urban forest for granted. So many of these trees were planted more than a century ago. Now it's our turn to step up and plant for the future."
According to Papp, there are a lot of great reasons to join a tree mob or map Rhode Island's tree stock on your own. With an accurate idea of what's out there, they can measure the carbon uptake of our forests, manage insect infestations, preserve native species and keep an eye on all those beautiful beeches. newportarboretum.org