Tour the New Air Force One Replica for Free
Remember that massive 747 at Quonset? It's now a touring tribute to the presidential aircraft.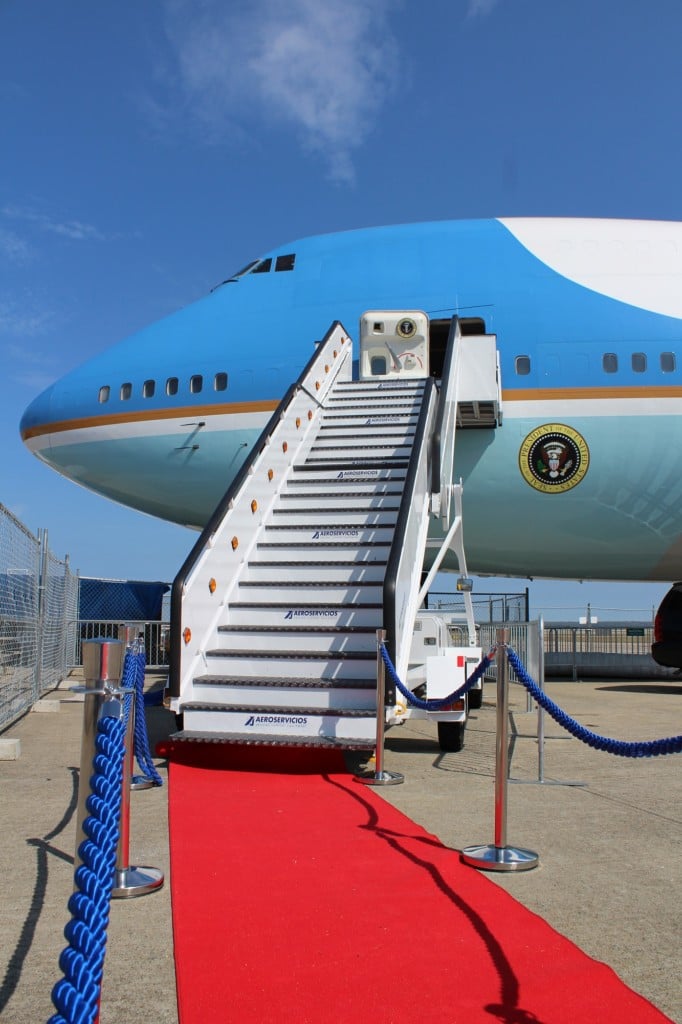 After hundreds of thousands of dollars in storage fees and years of renovations, the new Air Force One replica is ready for tours at the Quonset State Airport.
Wait — what.
It's true: Since June of 2015, the New York-based Children's Democracy Project has been quietly transforming a full-size Boeing 747 — well, "quietly" is a relative term; it's hard to miss — into the Air Force One Experience, an educational exhibition with all the bells and whistles of the presidential aircraft.
The Children's Democracy Project worked with a team of Air Force One stewards who served under Presidents Nixon, Ford, Carter, Reagan, George H.W. Bush, Clinton and George W. Bush to recreate the aircraft with historical precision.
Visitors can tour the corridor of presidents' photos; a conference room; furnished press corps and meeting rooms; a medical annex; a presidential office; and presidential quarters for the first family with a dessert motif pattern similar to the one Nancy Reagan designed. Other historically significant items, including a seat from President John F. Kennedy's Air Force One, will be available for viewing, too.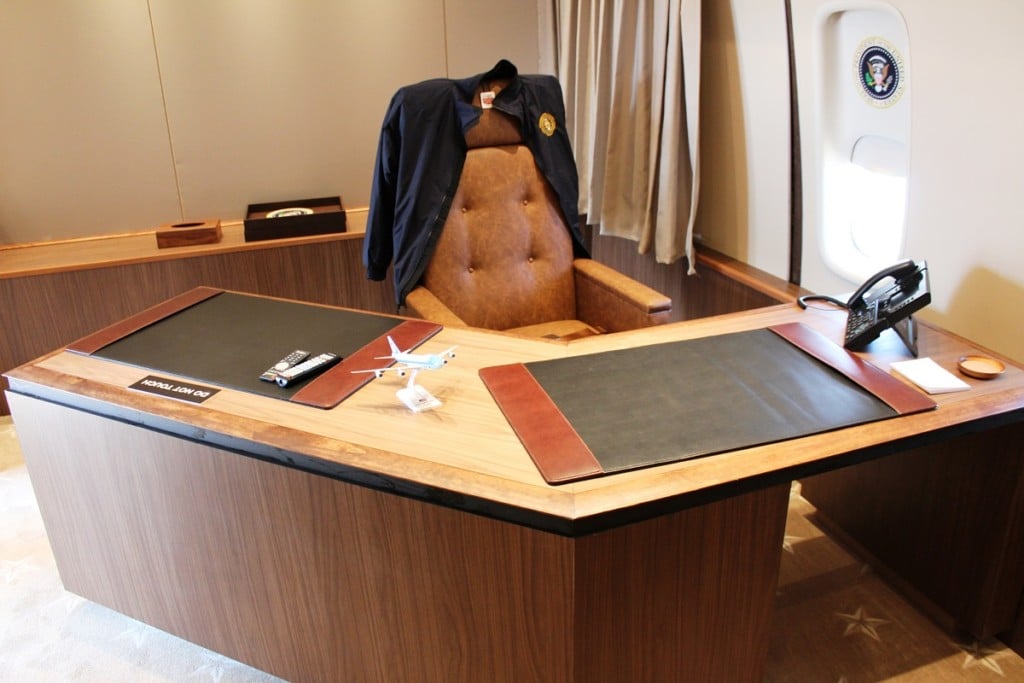 According to a press release, Ari Scharf of the Children's Democracy Project says: "We are at a very divisive time in America, and it's more important than ever to teach children the value of democracy and urge them to embrace their responsibility as future leaders. Kids love trains, planes and automobiles and what better vehicle to teach them than in a Boeing 747 classroom?"
The exhibit will be available for tours in Rhode Island this Friday, September 15 through October 31. Then, it will move on to New York and D.C. via barge.
According to Matt Blanchette of Providence's Regan Communications, Quonset in North Kingstown was selected as the landing spot for the 747 "because they could fly it in and barge it out," he says. Last year, the Providence Journal reported that the Children's Democracy Project paid $2,000 per week to store the aircraft there.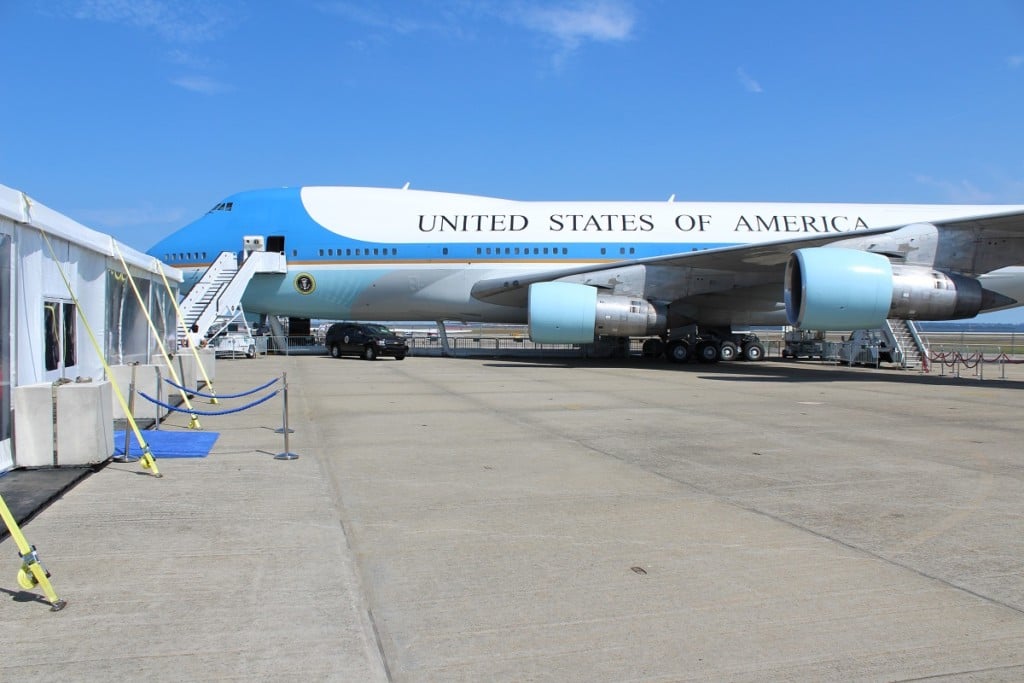 For a limited time, Blanchette says residents from Rhode Island, Massachusetts and Connecticut can preview the Air Force One Experience exhibit for free, with 9,000 complimentary slots divided between the three states.
"It's a chance for everyone to see what the hard work has led to," Blanchette says.
During this free ticket period, guests are encouraged to make a donation to the American Red Cross's hurricane relief fund. Tickets must be reserved in advance on the Air Force One Experience website.
After the free tickets have been claimed, tickets may be purchased for $17.50 for adults and $10 for kids. Children four and younger are free. The Air Force One Experience is available for daily tours from 10 a.m. to 6 p.m. at the Quonset State Airport, 150 Airport St., North Kingstown.
For more information or to reserve a free ticket, visit airforceoneexperience.com.
RELATED ARTICLES
Planes, Trains and Automobiles: How Rhode Islanders Get Around!
A Local Scientist Spent a Year on Simulated Mars
PVD Pups Calm Travelers at T.F. Green
Save
Save