Top-notch Ethnic Eats in Rhode Island
Already had your fill of typical Rhode island summer fare? Then head to one of these first-rate imports instead.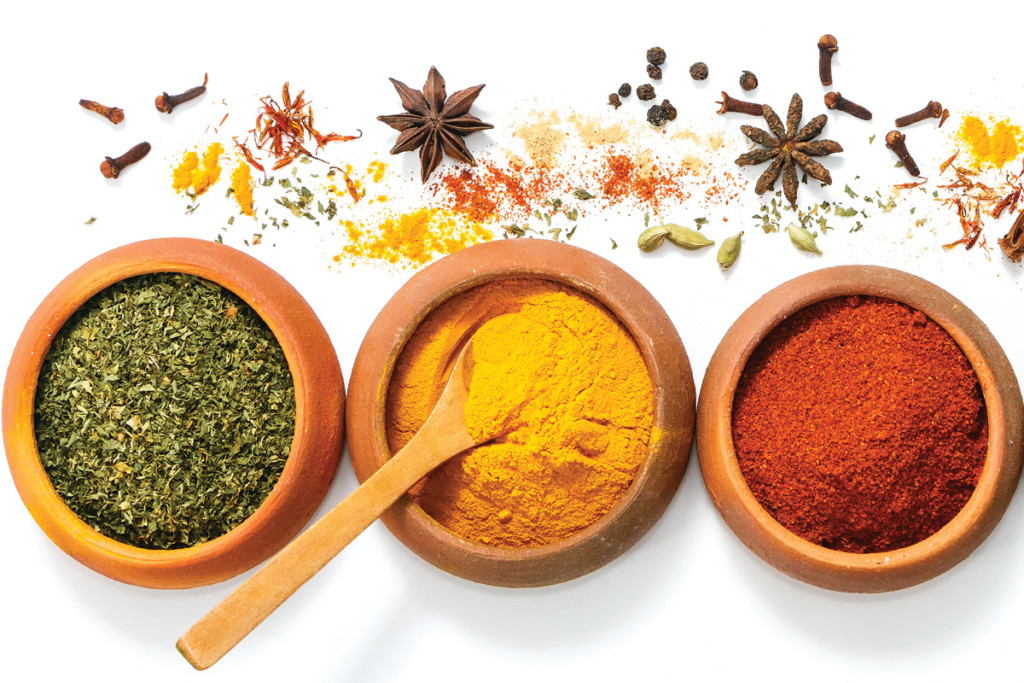 India Restaurant
Looking to add a bit of spice to your life? Then India (the Rhode Island-based restaurant, not the country… Unless you have the time and money, in which case, go for it!) is the place for you. Open for brunch (of the buffet variety), lunch and dinner, this Indian eatery's menu offers everything from Chef's special curries and Tandoori-style specialties to vegetable Khicheri and sweet and sour mango chutney. Plus, their dessert and cocktail menus are no joke. Providence.
The Sazon Bandit
Right in the heart of Providence (1160 Westminster St. to be exact) lurks some of the best Dominican food that you'll ever get your hands on without setting foot in the Republic yourself. The food truck known as the Sazon Bandit, or El Bandito Sazon, is an independent, family-run operation with a menu that is somewhat limited in size but truly limitless in flavor. We recommend the pork tostada sandwich with extra secret sauce and yucca (a cross between fried-dough and French fries) on the side. Just try it; we promise it won't be your last time. Providence.
Los Andes
Los Andes may have started out as a simple hole-in-the-wall eatery, but when word of mouth about its matchless dishes eventually hit the streets, its popularity got out of hand and required an expansion. But even nowadays the additional giant outdoor tent and accompanying patio still has trouble accommodating the massive demand that this Peruvian / Bolivian masterpiece has spurred in our tiny state. The interior gives off an authentic South American vibe thanks to the presence of native plants, a tropical fish tank and walls lined with cacti and traditional decor. Dive into the lechon al horno, a pork shoulder dish complete with rice, veggies, plaintains and more (just don't forget to ask the waiter to bring over some extra marinade to drizzle over the entree!) Providence.
Mike's Calzones
Inconspicuously hidden by a uniquely American name, Mike's Calzones is the best spot for an Egyptian shawarma wrap or salad in all of the creative capital. Shawarma is a traditional Levantine dish where a large rack of chicken, beef or lamb is slow-roasted on a spit and then customarily eaten with a variety of Arabic sides including tabbouleh and touma. Our pick: Go for a chicken and beef shawarma wrap with everything on it, plus french-fries. If you don't like the shawarma, American options are abundant as well, though we have a feeling you won't ever stop by Mike's for just a simple calzone ever again. Providence.
Mai Thai Cuisine
Thai cuisine is known for its wealth of flavors, gently combined to create something of a symphony for your taste buds, and who better to act as conductor than the fabled Mai Thai Cuisine? Start with earthy wonton soup to warm your soul or try the Mai Thai Platter for a sample of five unique bites like cozy shrimps and golden bags — each of which many Rhody residents agree are "wicked" tasty. For your main course, we endorse the Bangkok chicken, a lively dish of sauteed chicken breast seasoned with special sauce, cashew nuts, onions, pineapple and mushrooms. Smithfield.
O Dinis Restaurant
O Dinis Restaurant is a combination of casual dining and serious cuisine, perfect for those nights when you're in the mood for something delicious but don't want to pay extra for a stuffy atmosphere. Located in East Providence, this medium-sized restaurant offers a large menu of Portuguese options like Sopa do Dia (a.k.a. Soup of the Day), appetizers (i.e. Camarao Alhinho a.k.a. sauteed shrimp in a butter, garlic and lemon sauce), sandwiches (i.e. Bifana a.k.a. a pork filet sandwich), a list of primarily meat-based entrees (i.e. Bife a Casa a.k.a. pan-seared steak in a beer and garlic sauce) and a full bar (we're assuming no translation needed here).
East Providence.
Wurst Kitchen
At Chez Pascal's Wurst Kitchen, the wurst is certainly the best. Their selection of house-made sausages, hot dogs, comfort sandwiches (think bacon-wrapped pork meatloaf with coleslaw or pork butt pastrami with sauerkraut) and small plates like greens with sunflower seeds and honey vinaigrette might have you saying "wunderbar" for the rest of the day. You can also get your fill at night from their impressive takeout window. Providence.