Top Five Jane's Walk Tours in Providence
Learn about the city's slave trade, endangered properties and the good, the bad and the ugly in local architecture.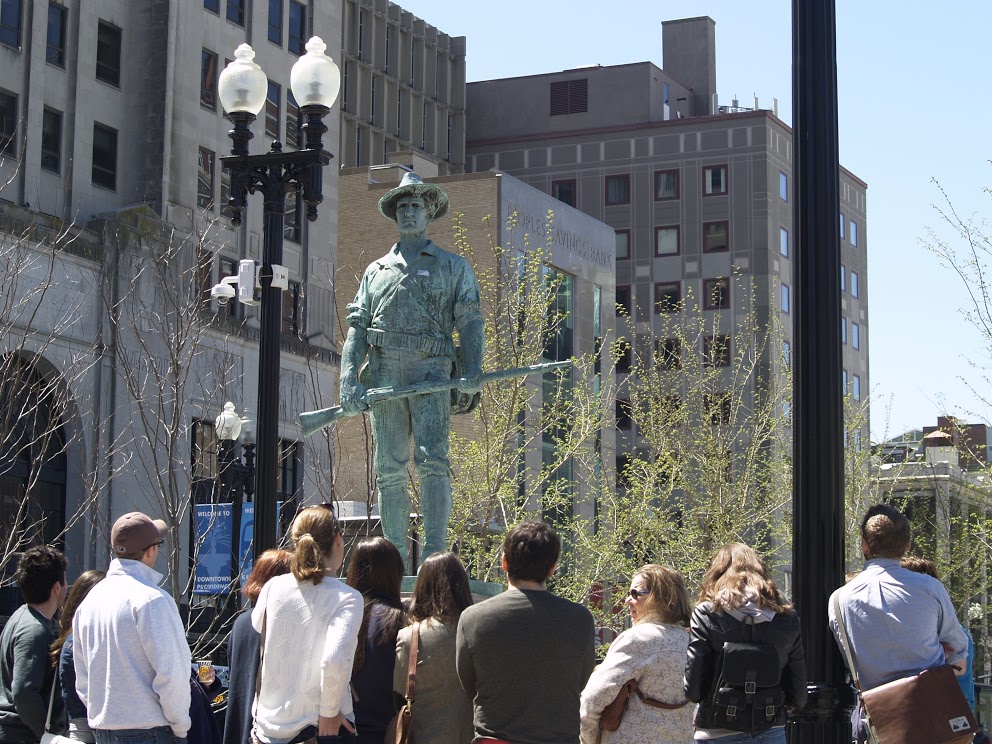 This weekend, the curious will flock to Providence for Jane's Walk, a nationwide program named after urban activist and writer Jane Jacobs that explores hidden gems in public places.
By foot or bike, tour-goers can learn all about the area on eleven routes led by local experts. But we've whittled the list down to five can't-miss tours. Here's what you need to know:
Tour: College Hill and the International Slave Trade
When: May 6, 2 p.m.; May 7, 10 a.m.
Starting point: The corner of Brown and Power sts.
The scoop: Elon Cook of Providence's future Center for Reconciliation leads a tour through College Hill, pointing out landmarks that connect the Ocean State to the international slave trade.
Tour: Jane's Bike of Providence's Most Endangered Properties
When: May 7, 9 a.m.
Starting point: 24 Meeting St.
The scoop: Sarah Zurier and Alex Krogh-Grabbe lead a bike tour to the most notorious structures on Providence Preservation Society's Most Endangered Properties list.
Tour: Providence's Waterfront: The Good, the Bad and the Ugly
When: May 7, 1 p.m.
Starting point: Crawford Street Bridge
The scoop: Architectural writer David Brussat will lead a walking discussion about Downcity's best and worst architectural achievements.
Tour: Urban Design in the West End
When: May 7, 3 p.m.
Starting point: Next to statue of Jeremiah Dexter in Dexter Park
The scoop: Dylan Peacock leads a tour that explores the architectural idiosyncrasies that add to the West Side's charm, plus ideas for future improvement.
Tour: Meeting Street: The Heart of Providence's Second "City" Center
When: May 8, 2 p.m.
Starting point: Roger Williams National Memorial
The scoop: Barbara Barnes leads a time-travel expedition to the early 1700s, when Roger Williams and his band of rebels expanded their footprint in Providence.
For more information on Jane's Walk Providence, visit janeswalk.org/united-states/providence/