Top Five Archaeology Month Events
Dig in, Indiana Jones. October is Archaeology Month in Rhode Island.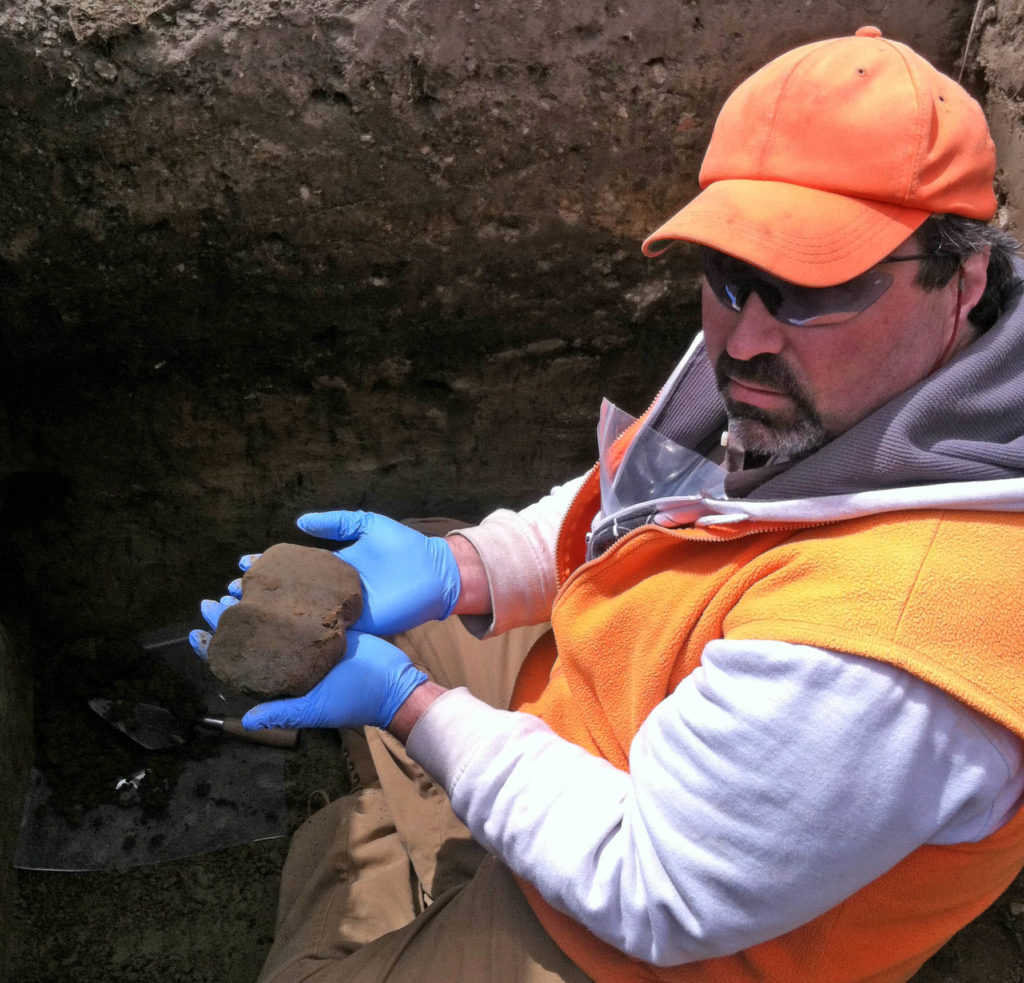 Throughout the month of October and into November, the Rhode Island Historical Preservation and Heritage Commission celebrates our state's unique archaeological legacy. More than a dozen events are scheduled, but we excavated and classified the list, chipping it down to five can't-miss lectures, tours and workshops. All events are free and open to the public.
10/3, 5 p.m.
Stones that Speak: A Historical Cemetery Tour
East Burial Ground, Wood Street, Bristol
Description: Led by historic preservations specialist Jacob Begin, tour a cemetery where the headstones present the most diverse collection of Colonial-era stone carving talent in all of Rhode Island. Rain date Oct. 17. jacob.begin@dot.ri.gov, 401-222-2023 x4540
10/10, 2 p.m.
The Art and Science of Making Chipped Stone Tools
Old State House, 150 Benefit St., Providence
Rhode Island State Archaeologist Timothy Ives leads a lecture on the ancient art and science of flintknapping in the courtroom of the Old State House in Providence. Stick around for a live tool-making demonstration outside on the parade. timothy.ives@preservation.ri.gov, 401-222-4139
10/13, 7 p.m.
Villages, Maize and the Narragansett: New Information on the Formation of a Traditional Indian Territory along Rhode Island's Coast
URI Bay Campus, 215 South Ferry Rd., Narragansett
The Public Archaeology Laboratory's Jay Waller and the Tomaquag Museum's Loren Spears lead a talk about the Salt Pond site, an ancient coastal Narragansett Indian village that has been preserved through the efforts of state agencies, the Federal Highway Administration and the Narragansett Indian Tribe. jwaller@palinc.com
10/20, 6:30 p.m.
Reading the Ashes: Forensic Archaeology at a Burned Quaker Meeting House
Peace Dale Public Library, 1057 Kingstown Rd., Wakefield
South Kingstown's Society of Friends Meeting House burned under mysterious circumstances in 1790. Join Rhode Island College archaeologist Pierre Morenon for a discussion on the latest Meeting House investigation, plus the social and political history of local Quakers, the legacy of the Hazard family and the value of public engagement in archaeology. washingtoncountyhistory@gmail.com
10/23, 11 a.m. and 2 p.m.
Behind-the-Scenes Tour of the Public Archaeology Laboratory
The Public Archaeology Laboratory Inc., 26 Main St., Pawtucket
Dig around the Public Archaeology Laboratory, one of the largest cultural resource management firms in New England, on a behind-the-scenes tour that features peeks into the archives and walk through the working archaeology laboratory. aleveillee@palinc.com, 401-728-8780