Top Docs Issue Showcases Place of Pride
Publisher John Palumbo looks at the May issue.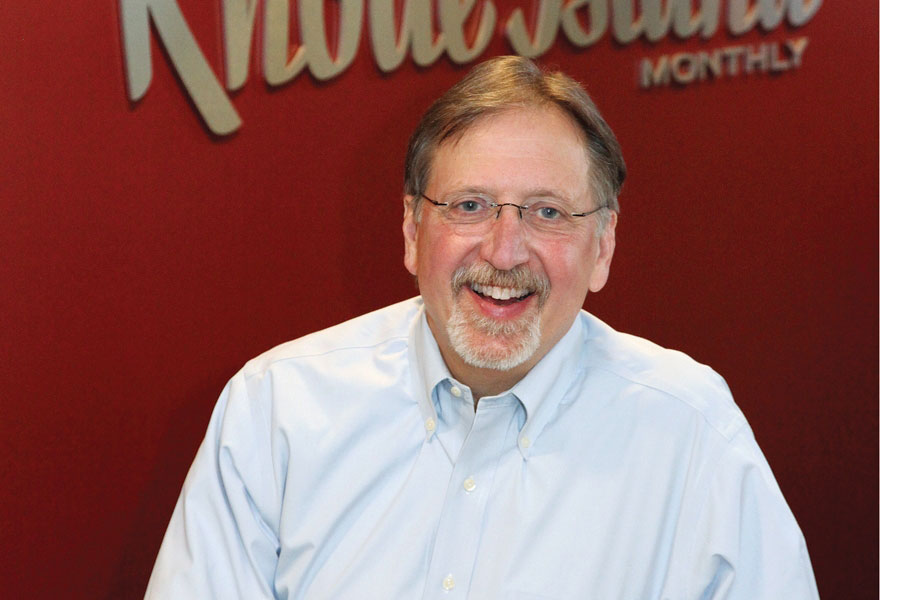 I imagine in every household in the state, with children growing up, the refrigerator door does double duty as the "place of pride." Often the artwork, a test that has been passed easily or homework with colorful stickers and gold stars, is placed prominently on the door as a reinforcement of parental pride and support.
I know many of the 178 physicians who are listed in this issue, as a result of our annual top doctors' poll, proudly display their plaques in waiting rooms and offices, noting they've been chosen as the best in their area of expertise by their peers.
This space also serves as the refrigerator door for us at Rhode Island Monthly. This month, we begin our twenty-ninth year of publishing our monthly, weekly, daily, even hourly, diary of life in Rhode Island via the magazine, our e-newsletters, website, blogs, tweets, Instagram photos and Facebook posts. During a time when journalism at all levels is under assault to be unfiltered, faster, shorter and strained by the lack of resources (particularly in the publicly traded sector), success and survival have become synonymous.
This is also a time when we can strut our stuff during award season. Associate editor Casey Nilsson's feature on the Birch School at Mount Pleasant High School, "The Tyranny of Low Expectations," has won our twelfth Metcalf Award (recognizing diversity in media) in fifteen years and is a finalist in the national City and Regional Magazine Association awards, to be presented this month at the CRMA conference in Denver.
And if the door still has some space and available magnets, we have fourteen award finalists (including Casey's story) in the annual Rhode Island Press Association awards, presented after this issue goes to press, in categories including business, best cover, photography, arts and entertainment, science and health, and food and dining.
So as Roger Williams's lively experiment, Rhode Island, evolves, we'll keep that refrigerator door covered with stuff we are proud of and we hope you are, too.
Enjoy the Rhode. –J.J.P.