Time Lapse Video of the Rhode Island Home Show
The popular show for home enthusiasts is running through Sunday at the Rhode Island Convention Center.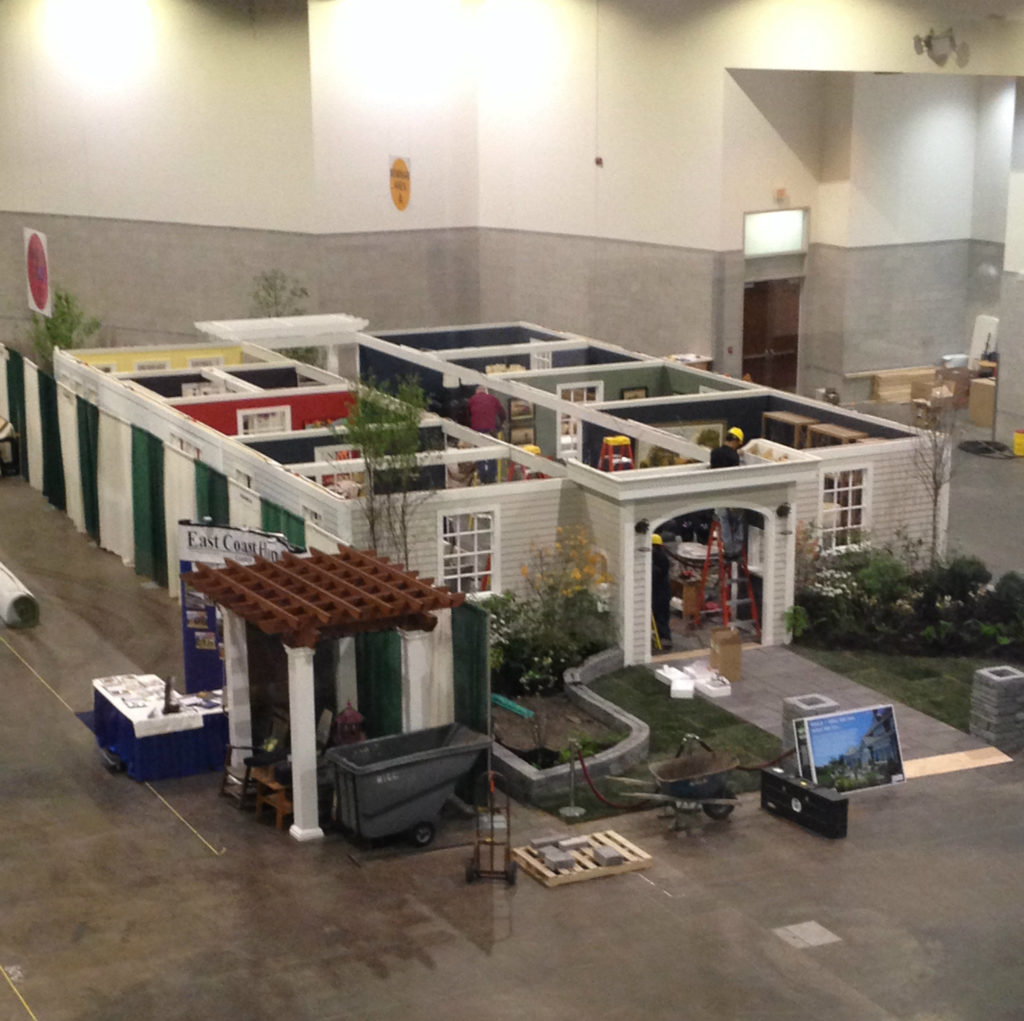 It takes a lot to set up a show that attracts an estimated 20,000 people. Here is some behind the scenes from the Rhode Island Home Show, which started Thursday at the Rhode Island Convention Center.
Setting up was quite a process, as you can see from this time-lapse video:
Here are some of the other highlights from this year's show:
About twenty students from the Providence Career and Technical Academy worked with their teachers to build and wire a seven-room showcase home for interior design. Teacher Ron Carreiro, who worked in the movie industry, taught the students how to build the thirty-two by forty-eight foot structure just like a set, he says.
"This is a small representation of what can be accomplished in every career and technical center in the state of Rhode Island," Carreiro says.
The students set up the house with no roof on Thursday, interior designer Karen Corinha helped decorate the inside and grass, mulch and a waterfall were provided by the Rhode Island Nursery and Landscape Association.
The second showcase home is a 200-square-foot Tiny House, that shows how people can live more sustainably in less space.
The Home Show also features a Lego brick building contest, three walkable landscapes and lots of home vendors.
The Rhode Island Home Show is open Friday from 3-6 p.m., Saturday from 10 a.m.-9 p.m. and Sunday from 10 a.m.-5 p.m. Tickets can be purchased at the door and are $10 adults, $8 for seniors and admission is free for kids fifteen and under. Rhode Island Convention Center, 1 Sabin St., Providence, ribahomeshow.com.