This Wild Idea in Johnston
A photographer traveling the country shooting images of everyday people has featured Johnston's Dame Farm.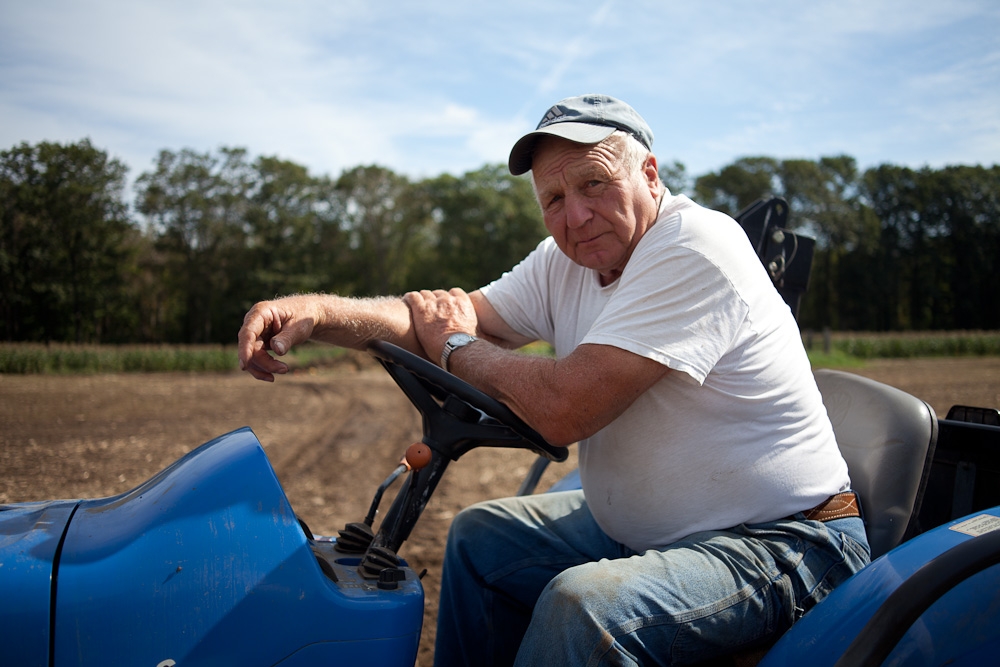 Photographer Theron Humphrey is spending a year crossing the United States, meeting one new person every day and telling their stories through images and sound. The project, which is being funded in part by donations, is called This Wild Idea.
The seventy-ninth person Humphrey featured was Jim Dame of Johnston. His family has farmed there for generations. But as Dame explains to Humphrey, the state seized a portion of the land by eminent domain, to build a park. The park was never built, and now Dame rents back the land.
While the history may not be pretty, Humphrey's photographs of Dame and the farm are beautiful and his words are compelling. And to find out more about Dame Farm, go here.