These Raptor Photos Will Blow Your Mind
The rulers of the avian world are headed to Bristol for the Audubon's annual Raptor Weekend.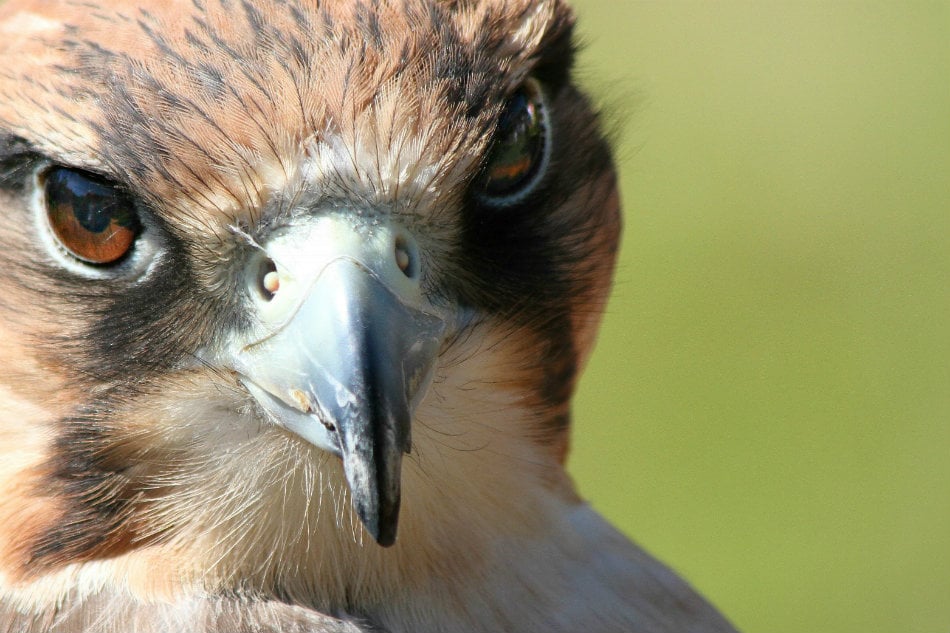 There's not a lot of magic left in this world, but we can all agree that a raptor in flight gives us a certain soaring feeling — a mix of envy and admiration for the free, strong ruler of the sky. Rare is the day one can get up close and personal with a bird of prey, but on Saturday and Sunday the Audubon hosts its popular Raptor Weekend, an event that brings live falcons, hawks, owls and eagles to the public.
Both days, see free-flight demonstrations with master falconer Lorrie Schumaker, listen in on lectures and participate in educational, family-friendly activities. On Saturday, Connecticut-based raptor rehabilitators Mary-Beth Kaeser and Alan Nordell present a juvenile bald eagle, a peregrine falcon and more. On Sunday, owl aficionados Marcia and Mark Wilson show off a variety of species, plus information on how we can help protect our nocturnal friends.
Check out some photos from past events:
The Details: Sept. 6–7. 11 a.m.–4 p.m. General admission: adults $12, children $6, younger than three free, family four pack $30. Audubon members: adults $10, children $5, younger than three free, family four pack $25. Audubon Environmental Education Center, 1401 Hope St. (Route 114), Bristol, 401-949-5454, asri.org.
Visitors who bike to the event or present their RIPTA bus pass will receive $1 off admission price. Bike racks will be available at both the main entrance on Hope Street and at the East Bay Bike Path entrance.