Theater Takeaway: 2nd Story's And Then There Were None
For the second summer in a row, the Warren theater spices up the season with a fun Agatha Christie murder-mystery.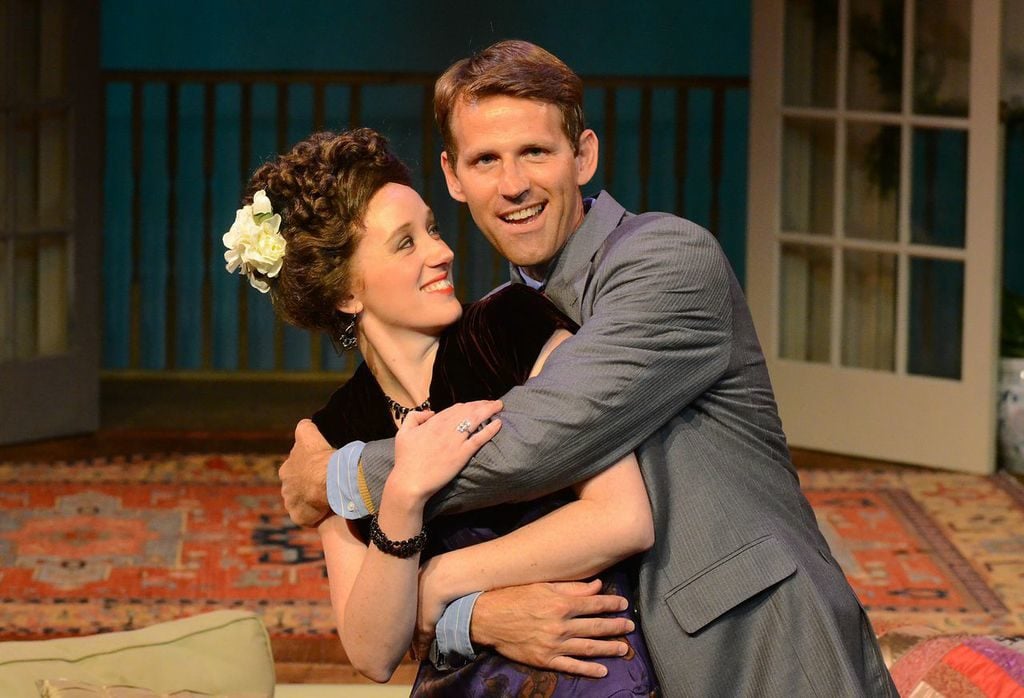 According to Artistic Director Ed Shea, 2nd Story's summer rep shows are bound by a couple of common threads: the two plays, staged on the same stunning set, are all about hosts who torture their guests. Relatable, don't you think?
First up is And Then There Were None, Agatha Christie's campy murder-mystery based on the "Ten Little Indians" nursery rhyme. Ten guests arrive at a summer home on an isolated island only to learn they've been lured there by an anonymous host — one intent on shaking out the skeletons in their closets.
In classic Christie style, there's murder, mystery, delicious finger pointing and no escape. The formula is foolproof, true, but 2nd Story's set and cast elevate the story without skimping on nostalgia.
The set, designed by Karl Pelletier and enhanced by gorgeous Orientals from Rustigian Rugs in Providence, is a visual treat, both elegant yet possessing the saline essence of a big old house overlooking the sea. Part of the design is a mantelpiece featuring ten little Indians that, one by one, prophetically disappear before each new murder. The gorgeous set and masterful lighting worked together in favor of this scheme, and the true detectives in the audience will wonder how the statues could vanish without a trace. ("Magnets and a little magic," said one usher.)
The cast is superb, too. The standouts of the show, Erin Elliott as Miss Claythorne and Jay Bragan as Captain Lombard, live and breathe the nuances of their characters: the 1940s independent working woman and the timeless rogue adventurer. Both deliver stellar performances, which was expected from the lovely Elliott, who charmed us in last summer's The Mousetrap (read our review here).
Bragan, an actor we haven't seen at 2nd Story since 2009's Harvey, gave the best performance of the night, one that paid homage to the leading funnymen of the '40s. A scene that went without jest or jibe from Captain Lombard was sorely felt; he provided the comic relief, as well as a touch of mania, to a play that could've easily turned bleak. Actors Paula Baber and Nathanael Lee also stood out as the religious zealot and law-bending detective, respectively.
The story itself is not without disappointment, and nearly all of the letdowns occur during the quick denouement: An out-of-place sexist remark by the hero (for shame, Dame Christie!) and a new, watered-down ending were added when Christie adapted her original novel — deemed "too grim" for the stage — in 1943. On the flip side, the ending allows the audience to exit on a cheerful note, despite all those pesky murders.
See Agatha Christie's And Then There Were None at 2nd Story Theatre, 28 Market St., Warren, through Aug. 31. Noel Coward's Hay Fever, about an eccentric family and their friends on summer vacation, will be performed in repertory with And Then There Were None and runs from July 18 through Aug. 29. Tickets are $30 or $21 for guests younger than twenty-one. Call 401-247-4200 or visit 2ndstorytheatre.com for more information.