The Working Dogs of Galilee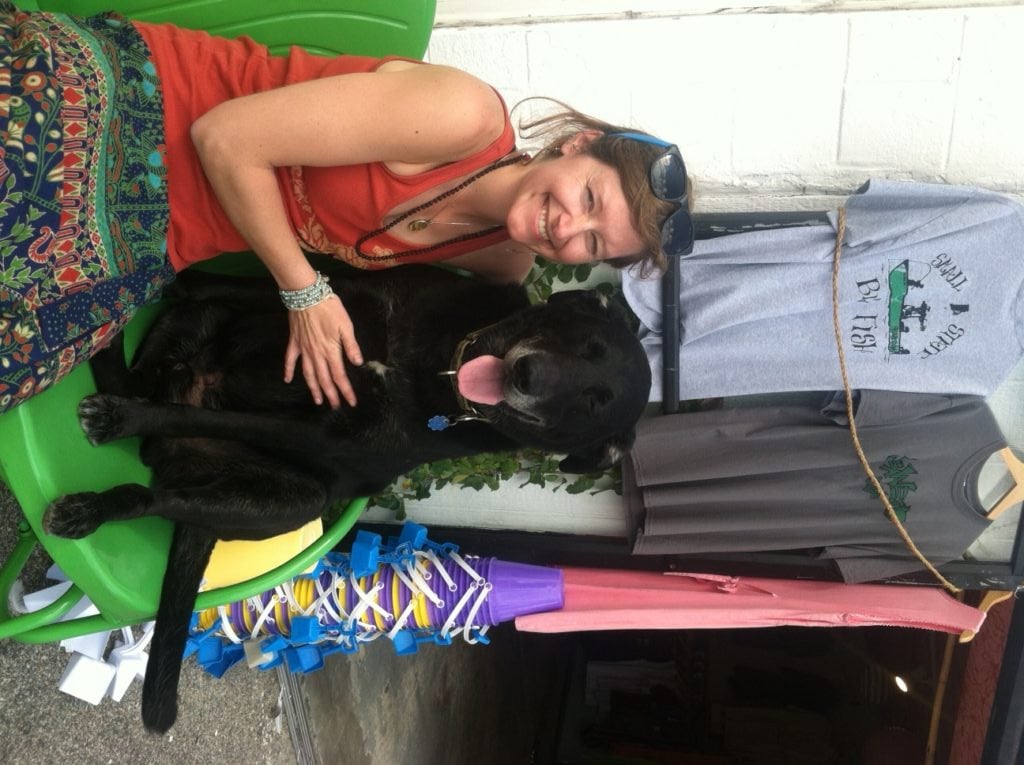 Mabel and Liza work at Ocean State Lobster and aboard the fishing vessel Scratch. Lady holds court at the Bait Company. And Tuna and Summer put in time aboard the fishing vessel Stormy Elizabeth.
They are some of the working dogs of Galilee, and their efforts have been documented in a delightful coloring book of black and white drawings by Claudia Wojcik, who owns Seaweed Style in the fishing port with her husband, Matt.
"Some of them may be seasonal, but many of them are year-round hard workers," Wojcik says.
Business owners in the port area work together, and Wojcik says Diane from Ocean State Lobster originally came up with the idea. They held doggy photo shoots at businesses, on boats and on the docks, which are the basis of the drawings. Her husband designed an accompanying T-shirt, and together they are a steal at $10.
The project has a serious purpose as well. Proceeds benefit the Rhode Island Commercial Fishermen's Scholarship and Memorial Fund, which assists families of fishermen who have been injured or killed.
"It basically all stays in the port, which is the amazing thing," Wojcik says.
The coloring books and T-shirts are on sale at Seaweed Style, 270 Great Island Rd., Galilee, 788-8150.