The Tiny Traveling Theatre Performs for the Masses
A local couple built a transportable house to comfort those in need of some artistic cheer.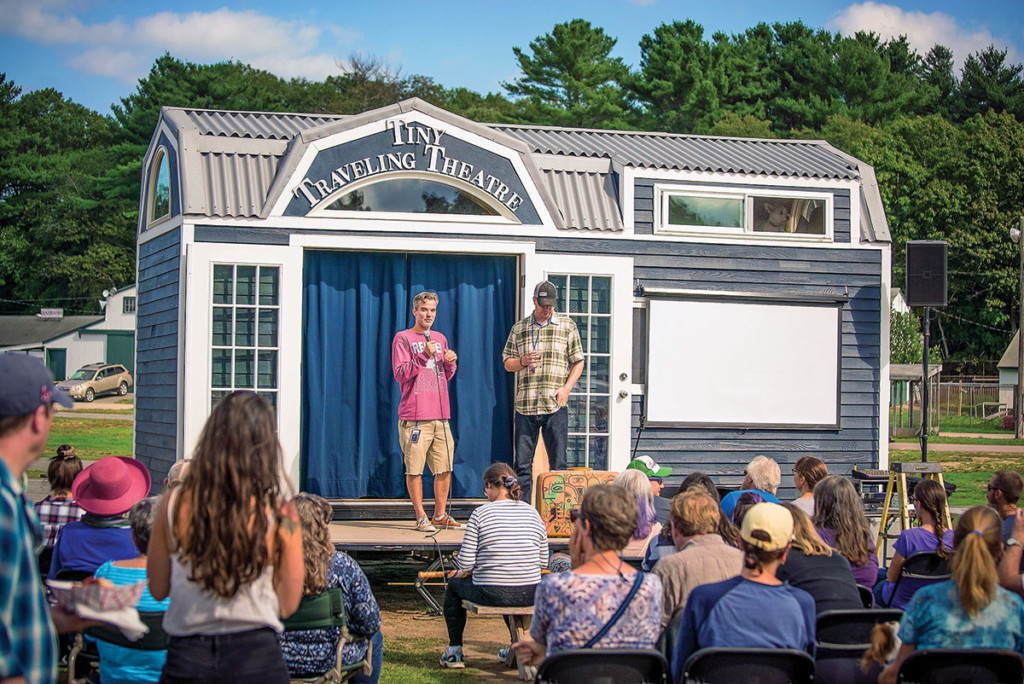 When it comes to dreaming big and thinking small, Jesse Dufault and Nora Eschenheimer wrote the book. Or, rather, built the tiny house.
The couple, he originally from Narragansett, she from Newport, built a transportable 160-square-foot house they call the Tiny Traveling Theatre, an extremely small but fully functional home they will bring around the country to comfort those in need, from towns hit by natural disasters or people in nursing facilities to anyone in need of a shot of joy via the arts. The home will also be featured on HGTV's "Tiny House, Big Living" TV series in December.
"We have a little stage built underneath that we can pull out," says Eschenheimer, twenty-eight, an actor who also is a tour guide for the Newport Rum Runner. The couple got a good amount of help from both of their dads. Dufault's dad helped with the building; Eschenheimer's dad with the welding. "We exploited all of their favors," she says.
Their journey has just begun. "We're taking off this fall to hit a couple of the large tiny-house shows in New Orleans and Florida, but our mission is to go to places with no access to the performing arts," says Dufault, a photographer and cinematographer. "It's showing up wherever a theater is needed."
They'll look for grants to fund their dream, and also seek a sponsor to loan them a truck to haul their home between destinations, in addition to accepting donations along the way to help them realize their big mission writ tiny.
"It's only eight-by-twenty feet, but there's a full kitchen, full fridge, a king bed…." Eschenheimer says. "It's surprising what you can fit into a tiny house."
Dreams included. tinytravelingtheatre.org
Photo by Jesse Dufault