The Three Matildas
We met the three young stars in Matilda the Musical.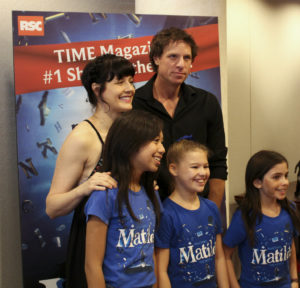 Matilda the Musical comes to PPAC this weekend and brings the classic Roald Dahl tale to life.
We chatted with the three young actresses who play Matilda (Gabby Gutierrez, Jaime MacLean and Jenna Weir) as well as two supporting actors: Dan Chameroy, who plays the nefarious Miss Trunchbull, and Jennifer Bowles, who plays Matilda's sympathetic teacher Miss Honey.
Here are a few things we learned:
The girls were nervous for their first show:
Weir: "When I first got into the costume, I was nervous but I felt confident because I had been practicing for two months and I knew that I had to turn my nerves into positive energy."
MacLean: "I was also nervous, but just thought about making it my best show."
Chameroy was cast as the female schoolmaster Miss Trunchbull. When asked why, he said:
"Miss Trunchbull is a dark energy with no gender, like the monster under your bed, which was why they were open to casting a male for the role."
His transformation takes about twenty to twenty-five minutes and includes a wig with a high bun, a body suit that adds a little weight to change his body shape, as well as warts and moles to add to the scary person that he is playing.
All the dancing you'll see, well, it's harder than it looks:
Weir: "Dancing in the musical is not just dancing, it's is a story with movement."
MacLean: "There's one exercise we have to do where we run in circles and sing to make sure we can hit our notes perfectly while doing intense dancing and running around."
Girls Just Wanna Have Fun:
Even though these little girls have large responsibilities, they still find time for fun.
Gutierrez said she likes to explore the city they are performing in with her mom, trying different foods and experiencing the culture.
Weir likes to spend her free time a little more laid back by playing the ukulele and writing songs.
Bouncing out of her chair, MacLean exclaims that she spends her free time exploring like Gabby, but when she gets lazy she re-reads Harry Potter over and over again.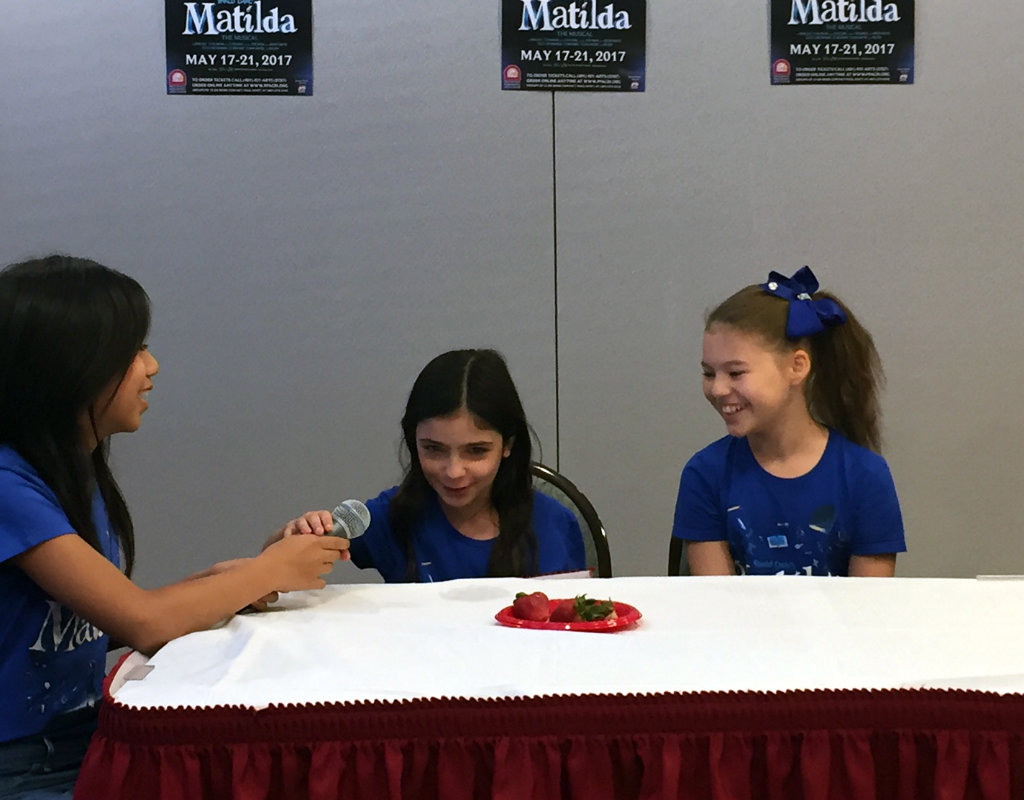 So, why should other kids come see Matilda?
Weir: "Matilda is a powerful inspiration who teaches you that you have to make something right if it is wrong."
Matilda will be playing at the Providence Preforming Arts Center from May 17-21. See ppac.org for show times and ticket prices.
Research and editorial assistance by Grace Kelly