The Publisher and the Ice Bucket
Watch Rhode Island Monthly's John Palumbo take on the Ice Bucket Challenge for ALS.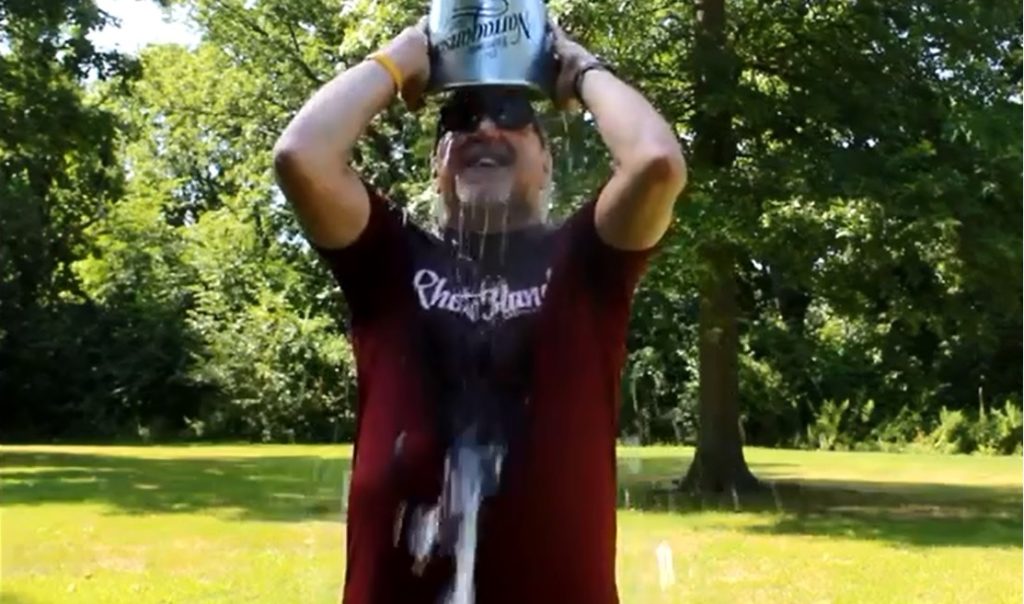 Here at RIM HQ, we can't think of a better way to mark a Monday than to watch our publisher dump a gallon of ice water over his head. And for a great cause, no less.
After receiving a challenge from the Providence/Warwick Convention Visitors Bureau, Rhode Island Monthly's John Palumbo stepped up to the bucket this afternoon at Roger Williams Park. Palumbo also pledged to donate to the ALS Association, which funds research and support services for those suffering from amyotrophic lateral sclerosis, the progressive neurodegenerative disease often referred to as Lou Gehrig's Disease. After more than a month of challenges, the organization has raised nearly $80 million.
Here's the video:
Help us convince Best of Rhode Island-winning meteorologists Kelly Bates (@NBC10_Kelly) and Tony Petrarca (@PINPOINTWXTEAM), as well as PPAC's Alan Chille (@ProvPacRI), to take our icy dare, and share your own ALS Ice Bucket Challenges in the comments below.