The Original Artsy Women in RI
A new show features the work of Rhode Island's pioneering female artists.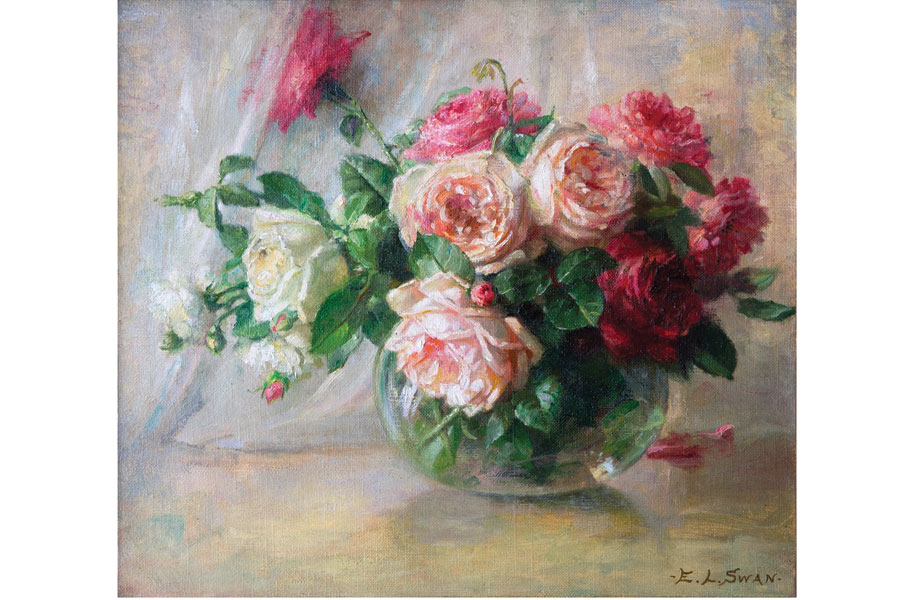 They couldn't incite change with a vote, but they could with art — at least in Rhode Island. To commemorate Women's History Month, the Providence Art Club hosts "Making Her Mark," an exhibition that celebrates the professional women artists and educators of the nineteenth century. The show runs from March 5 to 30, with a daylong symposium on March 25.
One of the oldest continually operating art clubs in the United States, the Club opened in 1880. Six of the sixteen founding members were women.
"The art clubs at this time excluded women," says Catherine Bert, owner of Providence's Bert Gallery and curator of the exhibition. "The women of the Providence Art Club were founders and members and exhibitors. It demonstrates what a progressive town Providence was at the time."
Bert, who is curating "Making Her Mark" alongside art historian Nancy Grinnell, says the show represents an eclectic group of artists — from Rosa Peckham, a Paris-trained painter who returned to Rhode Island to help form the Club, to Mary C. Wheeler, a painter and art educator who founded the Wheeler School in Providence.
"The exhibition presents a very interesting story about the transformation of opportunities for women," Bert says. "It gets their story and their objects out so you can realize they were among the best of their time."
And the movement continues. In April,  "Making Your Mark," will feature work by contemporary female artists from across the nation. providenceartclub.org