The Nutcracker Opens at Rosecliff
The beloved production starts November 25 at the Newport mansion.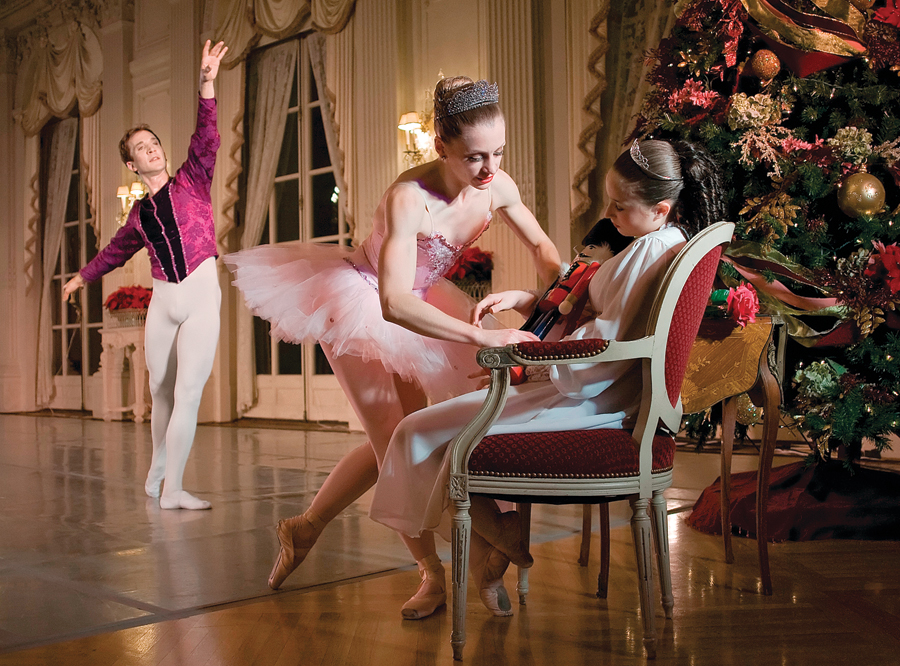 It all started when someone suggested to Miki Ohlsen, the artistic director of the Island Moving Company (IMC), Newport's classically trained contemporary ballet company, that the IMC perform The Nutcracker. "I said offhandedly, 'The only way I would ever consider doing The Nutcracker is if I could do it in the Rosecliff mansion,' " says Ohlsen.
It took a little over a year to convince the Newport Preservation Society, the nonprofit organization that manages the Rosecliff property, that it was a good idea, and now IMC will be performing its fifteenth season of The Nutcracker at the Newport mansion November 25 through December 3, with the exception of November 28, when the dancers get a night off.
"The first act is probably the most interactive because you don't sit down. You stand and you watch as the story comes to life," says Glen Lewis, a dancer who has been working with IMC for five seasons. As the different scenes of the act are played out, the audience follows the dancers from room to room, watching them perform. The scenes of the second act all take place in Rosecliff's grand ballroom where seating is provided.
The performances can be nerve-wracking because of the proximity to the audience. "You don't have that safety net to hide those little imperfections that will happen," says Lewis. But Lewis says the pros outweigh the cons because the crowd's energy keeps the dancers on their toes. islandmovingco.org