The Newport Opera House's Revival Enters Phase Two
The finished venue will have 700 seats and a rooftop garden with water views.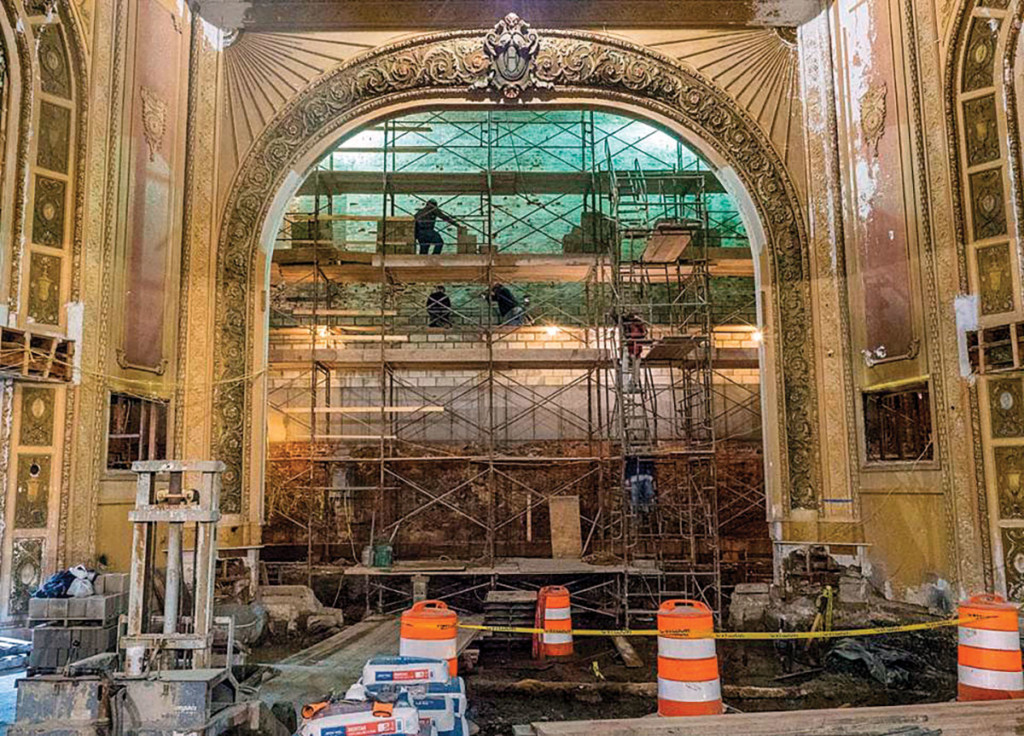 The Newport Opera House, one of the ten oldest standing opera houses in the United States and the longest-surviving theater in Rhode Island, has a storied past. Built as an amenity of the Perry House Hotel, it opened in Washington Square on December 28, 1867, with a staging of a farce titled Lucretia Borgia. The hall hosted readings and speeches by Mark Twain, Oscar Wilde, Harriet Beecher Stowe and Frederick Douglass. In the early twentieth century, minstrel and burlesque shows, boxing events and concerts featuring George M. Cohan and Duke Ellington were the main attractions. The Opera House was converted into a movie house in 1929.
In 2001, a nonprofit organization, the Newport Performing Arts Center, was formed; it bought the theater and launched the efforts to return the space to its former glory. But structural decline and business woes led the theater to go dark in August 2010. Stimulated by a $4.2 million state bond in 2015, more than 900 donors brought the total raised to $10 million toward the current goal of $25.6 million.
The theater's complete overhaul began in spring 2016. New executive director Andrea Rounds notes that the "fragile infrastructure has been completely reinforced to prepare the building for a state-of-the-art theater."
The structural work — plumbing, wiring, new bricks for the exterior — was executed while maintaining the historic architectural splendor, including a fifty-foot proscenium arch, opulent plaster wall columns, vaulted ceilings, arched windows and a sweeping staircase. The Opera House will have 700 seats and a rooftop garden and terrace with views of the harbor and Newport Bridge.
The board is currently preparing phase two by conducting a review of the project and recruiting new board members. "The Newport Performing Arts Center will be the beating heart of the performing arts for our local community and our visitors from around the world," Rounds says. operahousetheaternewportri.org