The Grace School Expands Its Inclusion
The Providence school is now welcoming seventh graders.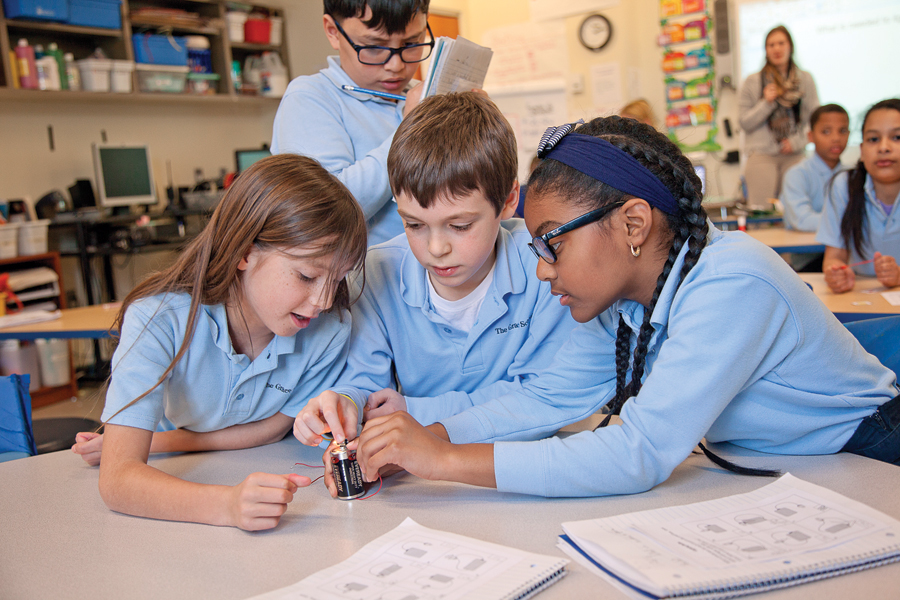 For ten years, the Grace School at Meeting Street in Providence has fostered an inclusive environment where students with and without disabilities are educated together. "We are growing this whole generation of children that looks at people with disabilities very differently," says Margaret Knowlton, director of school age programs at Meeting Street. "All of our students are valued for who they are and what they bring to the table."
For the 2016/17 academic year, the school expands to seventh grade, and in 2017/18, it will include eighth grade. One third of the population is students with special needs, and an individualized curriculum challenges all students and meets specific needs. Rolling admission is offered for small class sizes that include no more than eighteen students. Each classroom has two teachers who are certified in general education, special education or are dually certified.
"Because our model is unique, we want to make sure that the students we take in are going to work well in an inclusion model and be good role models," says Knowlton. "Students coming in must also meet or exceed grade level benchmarks in reading, writing and mathematics." Some have gone on to attend Moses Brown, Classical High School, Bishop Hendricken and Bay View Academy.
The Grace School makes every lesson and activity accessible to all children. The after-school drama program involves all children, including those in wheelchairs. Non-verbal students use communication devices to perform. "There isn't anything we do that we don't think about how that can become accessible to all kids," says Knowlton. thegraceschool.org.