The Folk Fest in Photos
A local photographer exhibits Folk Festival shots for a good cause.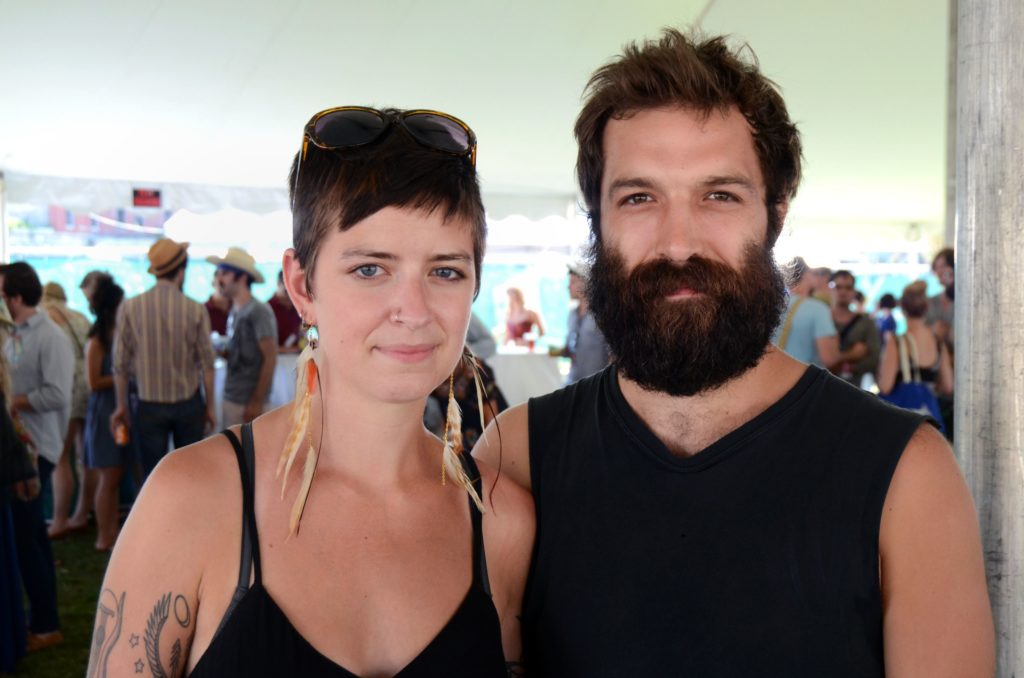 Music's past and present collide at a new exhibition featuring work by local photographer Richard McCaffrey. The artist, a Providence native who has contributed to The Providence Phoenix, Cream, The Rolling Stone and other publications, has partnered with The Phoenix, 95.5 WBRU and Providence Picture Frame for a show that documents the Newport Folk Festival from 2009 to the present day.
As a special treat, McCaffrey will update the exhibition in late July and August with photographs from the sold-out 2014 Newport Folk Festival and the Newport Jazz Festival. What's more, proceeds from photography sales will support the Dana-Farber Institute and the Be the Match Foundation in honor of Brown Bird's late David Lamb, the local musician who lost his battle against leukemia in April. McCaffrey captured the beloved photograph, above, of David with his partner and bandmate MorganEve Swain after their stunning 2011 performance on the Folk Fest big stage. Read our post-show Q-and-A with the pair here.
Here's a preview of McCaffrey's exhibition, on view now through September 5 at Providence Picture Frame's Dryden Gallery:
EmmyLou Harris, 2011
John McCauley of Deer Tick, 2013
Ramblin' Jack Elliott and Pete Seeger, 2011
Judy Collins, 2009
The Avett Brothers and crowd, 2013
Richie Havens, 2010
Newport Folk Festival founder George Wein, 2009
The Details: Opening reception: July 17, 6–9 p.m. Exhibition runs now through Sept. 5. Free. The Dryden Gallery at Providence Picture Frame, 27 Dryden Ln., Providence, 401-421-6196, providencepictureframe.com.