The Dish: Simone's Opens in Warren
After two years of planning and renovations, chef Joe Simone launches his own restaurant.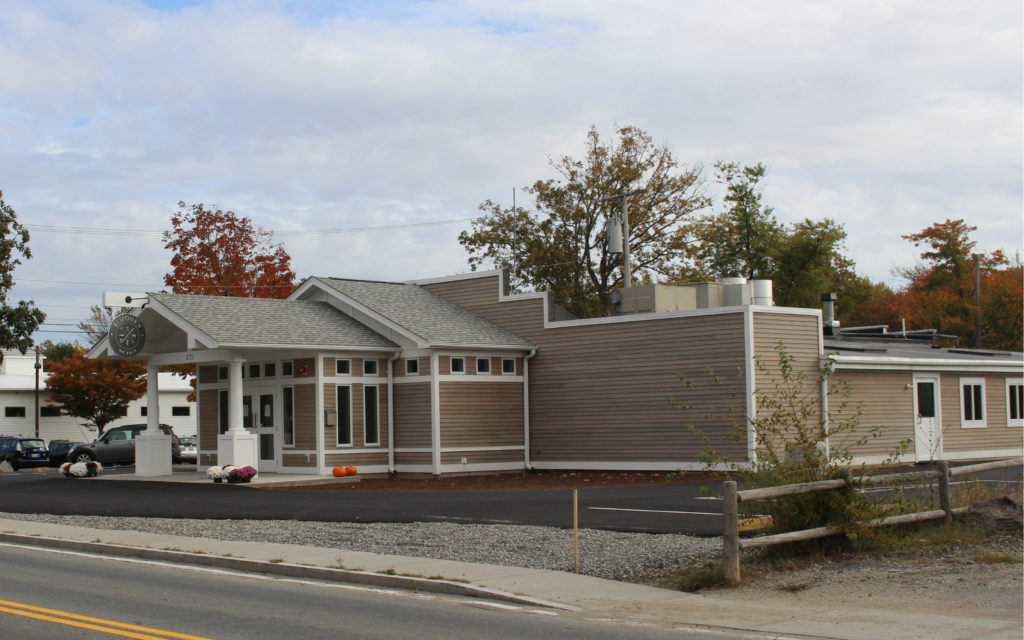 Simone's is like the little restaurant that could. Four weeks into business, the Warren eatery is serving dinner at near full-speed in a gorgeous dining room in the newly renovated location, with breakfast and lunch coming soon. "There are two forms of feedback so far," says owner and chef Joe Simone. "Number one: We love dinner. And number two: When's breakfast?"
It certainly hasn't been easy realizing his dream of opening his own place. After closing beloved breakfast spot the Sunnyside two years ago, it had been a challenge to find the right new location in Warren for what would later be called Simone's. Finally, Simone bought the property at 275 Child Street, and began to renovate, expecting to open in March. During the process, he learned the building required a new roof and a load-bearing wall could not support the structure, and these and other construction delays prevented Simone's from opening for several more months.
Fortunately, the chef developed quite the following from his Sunnyside fans, and they eagerly awaited status updates on the restaurant's Facebook page and blog. The line was always out the door for menu items like Dutch pancakes and oven baked eggs, and after a two-year hiatus, those same loyal customers have returned to experience dinner at the new place. "I am continually amazed by the generosity of our guests, in both time and spirit and support," Simone says. Favorite dishes so far include the housemade fresh pasta, the wood-grilled lobster with roasted peppers, escarole and quinoa and Narragansett Bay littleneck clams over linguini with oreganata. He recently sold out a $75 per person, four-course wine dinner paired with Ciacci Piccolomini wines available through Grapes and Grains wine shop in Barrington, part of a wine dinner series that will continue on December 8.
But yes, guests are still very eager for breakfast. And they are not shy about asking when (this writer included). But the verdict is we'll have to wait a little longer. "If there's one thing I've learned at fifty-two years old, it's not to jump into something without thinking everything through," Simone says. "I don't want to do that with breakfast because our guests have waited so long and we want to make sure we're prepared to execute it perfectly."
The building was previously called Not Your Average Bar, which was a rundown hangout with pool tables. "The whole building was either concrete or wood paneling, but the kind of wood paneling that Beaver Cleaver's mother would have taken out and replaced with different wood paneling," says Simone with a laugh. "It was ripe for renovation, shall we say." He's proud to help expand Warren's dining scene beyond Water Street to this part of town. "We are doing our part in transforming it," he says.
Now the restaurant boasts a sleek and contemporary gray, yellow and white palette, high ceilings with exposed duct work, a bar with white marble countertops and a stainless steel open kitchen. An adjoining room for private functions is sectioned off by a sliding barn door, and between the two rooms, seating for eighty-two (about thirty more seats than the Sunnyside) comes in the form of dining-room tables and chairs, bar seating and high-tops with bright yellow stools.
The dining room is somewhere between casual and refined. You can walk in dressed-down or dressed-up. Chef Simone says he welcomes families and will unabashedly feed children pancakes for dinner. "We do have kids' pancakes on the dinner menu," he says. "We acknowledge and we embrace where we are. We are in the middle of two suburban towns…and we are invested in getting to know what we can do to help mom and dad have a good time with their kids."
Monday nights – when the restaurant is closed for dinner – will be devoted to special events and cooking classes, which Simone hopes to launch by mid-November. Simone's will also host its second wine dinner, featuring bottles from Kermit Lynch on December 8. Another new addition is Plate4Good: Each quarter, Simone's will identify a specific dish on the menu, and a portion of the proceeds from it will benefit a nonprofit. This quarter, the Jonah crabcakes will help raise funds for Bristol Good Neighbors through the rest of the year.
The chef and owner says opening Simone's was stressful up until the minute when they started serving guests, which of course, presented a whole different kind of stress. He is thrilled with the support of the community and the fact that Warren is building its reputation as a food town. "I know that I was put on this earth to do this," he says. "I believe if we focus on making sure the guests are happy, and building our community one guest at a time, then we will succeed and have a very long life." 275 Child St., Warren, 401-247-1200, simonesri.com