The Dish: Revolving Door Restaurant
Visiting chefs look forward to taking working vacations at this new Newport restaurant.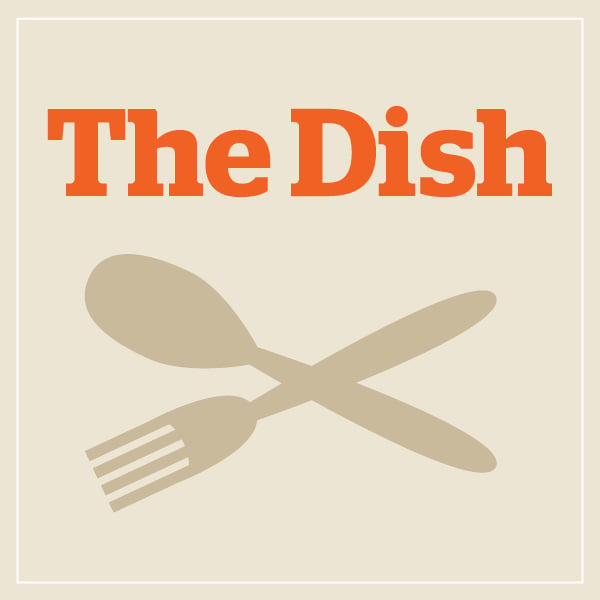 The Revolving Door restaurant during renovations.
Pop-up restaurants are the new thing in many cities, worldwide. But how about a pop-up chef? In Newport, the Revolving Door, created by chef Albert Bouchard and Sarah Bouchard of Bouchard Restaurant and Inn, hopes to attract renowned and aspiring chefs from near and far to the restaurant they opened last Friday, adjacent to the inn in the former Fifth Element space.
Interested chefs can arrange their guest visit for two weeks up to a month in Newport, and the Bouchards will provide the space, kitchen staff and equipment needed to run a restaurant. Guest chefs will provide their own ingredients, but they won't have to pay rent, taxes or employees. Bouchard provides the sous chef, dishwasher and wait staff, who will already be paid. "There's no rent, no overhead," says chef Bouchard. "They will simply give 25 percent of their food sales to me, and they keep the rest."
Bouchard calls it a working vacation. A chef can travel to Newport to enjoy the coastal destination, but work at the restaurant while he or she is visiting and turn over a profit. Or, someone who is currently working as a sous chef in a restaurant can test out his or her own ideas. "We want to have experienced chefs. They need to have the ability and training to pull it off," Bouchard says. "This will not be a training ground for a home cook who wants to be a chef." In other words, if a professional chef is thinking about opening his or her own restaurant someday, this is a good place to experiment. "Chefs can have their own menu, and investors can come and watch them do whatever they want to do."
The Bouchards have purchased the building, gutted it and renovated for a more casual atmosphere than their namesake restaurant. At the same time, the Revolving Door offers two simple menu items as options for guests, whether or not there is a visiting chef on board for the evening. It's another dream of chef Bouchard's that has become a reality. "There is a popular restaurant in Montreal – L'entrecote. All they serve is steak and French fries. There's only one item," says Bouchard. "I said if I ever open another restaurant, that's what I'd do. Just do a really good quality steak at a great price." And so the Revolving Door serves up simple steak frites and shrimp scampi with a salad for just $24.
Those options will be available even while the visiting chef presents his or her own menu, and purchase of those dishes will not be counted toward the guest chef's profits. Bouchard hopes to attract talent from other parts of the country, but also local catering and yacht chefs. They will host cooking classes, cookbook author signings and Tuesday night knife fights, in which two chefs will battle it out in the kitchen, and judges will determine a winner. "There's a twenty-four-foot bar looking into the kitchen," says Bouchard. "You can't get any better than that."
The Revolving Door also hired notable barman Jason Kindness, who previously worked for Malt on Broadway and served as corporate mixologist for Newport Restaurant Group. "When I heard about the revolving and rotating chefs, I wanted to pair a cocktail program that went with the cuisine," he says. "It's allowing me to be a part of something versatile." Kindness plans to make the Revolving Door the rum authority of Newport. "Newport was one of the rum epicenters in the country back in Colonial times," Kindness says. "But in Newport, there isn't a bar that focuses primarily on rum. We're hoping to have the biggest rum collection in Rhode Island."
509 Thames St., Newport, 401-846-0400, revolvingdoorri.com