The Dish: Oysters Gone Wild
Recycling oyster shells to restore Rhode Island's oyster reefs.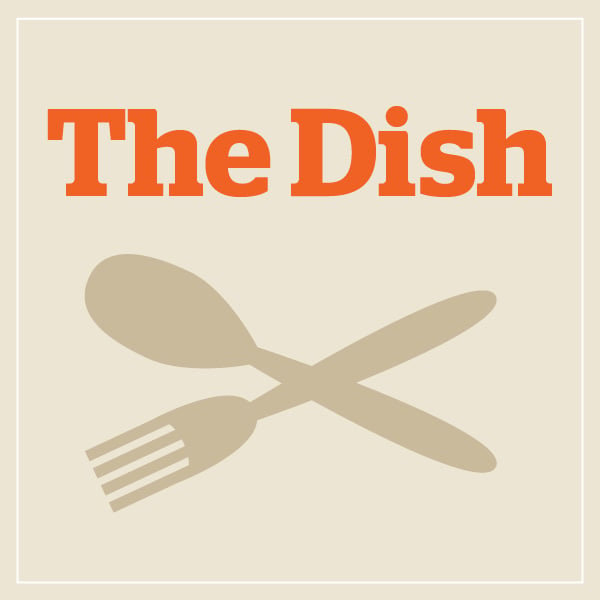 TNC Leaders in Environmental Action for the Future (LEAF) interns moving shell and tending seed on an oyster farm in Ninigret Pond. Photos courtesy of TNC.
WHO: The Nature Conservancy (TNC) is working with shellfish processors and local restaurants to recycle oyster shells that are being used to restore oyster reefs in Rhode Island. The restaurants include Matunuck Oyster Bar, Providence Oyster Bar and Newport Restaurant Group, including the Mooring, Hemenway's, the Boat House, 22 Bowen's and Castle Hill Inn. Also responsible for spearheading the project is the Rhode Island Department of Environmental Management, Rhode Island Coastal Resources Management Council, USDA Natural Resources Conservation Services, the University of Rhode Island, Roger Williams University and Blount Seafood Processors.
WHAT: Oyster shells are collected on a weekly basis from restaurants. After clearing plates from tables, wait staff will separate the shells from the garbage and place them in a ventilated can outside. "It's not complicated," says Brian Mansfield, director of procurement and culinary administration for Newport Restaurant Group. "It's just making sure everyone follows the protocol set up in the shucking area." TNC also educates restaurant staffers so that they can understand the purpose of saving the shells. "We like to respect the fact that we're a big fish in a little pond, and when we learned what was going on in our waters, it was really alarming," Mansfield says. "We wanted to jump in there. This is just one example of the many things we do to help the community."
WHEN: The Oyster Act of 1864 requires Rhode Island fishermen to return shell cultch back to Rhode Island waters. "In the early nineteenth century, we would remove oysters from reefs, not just for the meat, but the shells were used for roadways," says Steven Brown, coastal restoration ecologist for the Nature Conservancy. "The shell was a higher commodity than the meat." This degraded the beds to the point where they were no longer sustainable, until the law was instated. The Nature Conservancy is making people more aware of it through the Oysters Gone Wild project, which began in 2008 with funding for a pilot program through the National Oceanic and Atmospheric Administration. From 2010 through 2013, fifty tons of shell was collected each year.
Students bagging shell. Photo by Jeanne Parente; courtesy of TNC.
WHERE: The shell is picked up from restaurants by a contractor and brought to a recycling station at the Great Swamp in South Kingstown where it is maintained until it's transported to restoration sites in Ninigret Pond. There are three reef restoration sites there that have shown tremendous success. "We're starting to see settlement of the oysters on the reef, we're seeing fish and crabs use the reefs," says Brown. They are also starting to test out several concepts in restoring oyster reefs to protect vulnerable marsh shorelines in the Narrow River. "We're working with the U.S. Fish and Wildlife staff to evaluate the use of shell reef material to protect marshes that are being affected by boat waves and sea level rise, and increased storm events."
WHY: "The shell provides a foundation for juveniles to recruit back onto the reef and grow. The larvae will set on the shell and it grows over time," says Brown. "Without the shell, there's no oyster reef." The goal is to restore these oyster habitats and encourage oyster populations to grow because oysters filter the water by removing nitrogen. The reef also provides habitat to economically important fin fish and invertebrates, such as sea bass, tautog and blue crabs, which occupy the reef during early life stages. "Without the oyster reefs, there would be no refuge for the fin fish," Brown says. "Not only are we cleaning the water and building the habitat, but we're also generating more oyster larvae in the pond. All of these oysters will reproduce one day in two to three years, and that will then redistribute across the whole pond."
HOW: There is a state policy of recycling shell; restaurants and the general population just need to follow it. "We need to gain recognition of its importance," Brown says. "If we tell people what we're doing and demonstrate its importance, then it's an easy sell. It's not that much effort for restaurants to separate it. And it reduces their garbage." There is a cost for participating to manage the collection of the shells. To get involved, restaurants can contact TNC at 401-331-7110 or ri@tnc.org or call Perry Raso at Matunuck Oyster Bar at 401-932-4946. A meeting can be arranged to discuss the process. Volunteers are also needed to help bag the shells, build and monitor the reefs in the summer. Contact Jeanne Parente at jparente@tnc.org for more information about volunteering.
Mature oysters on recycled shell; Steven Brown with oyster seed. Photos by Jeanne Parente; courtesy of TNC.
LEAF intern tending to seed on a farm. Photos courtesy of TNC.