The Dish: Dinner by Dames
The Cafe at Easy Entertaining will spotlight five of Rhode Island's best women chefs for a special collaboration meal.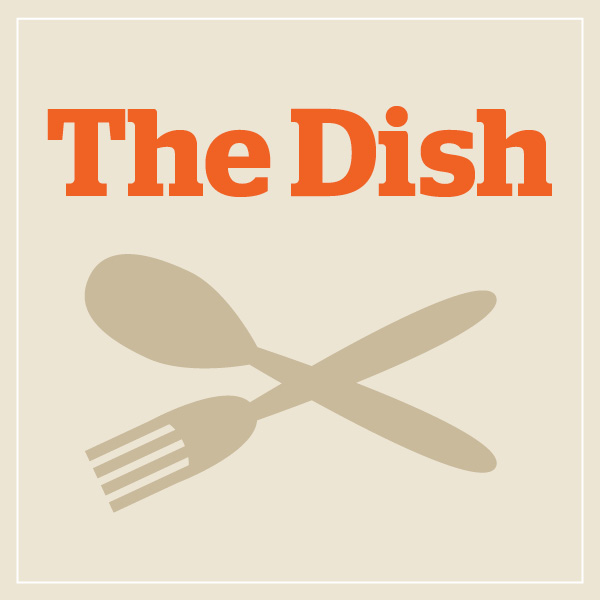 The chefs featured in Dinner by Dames. Clockwise from left: Melissa Denmark, Jessica Wood, Maria Meza, Kaitlyn Roberts and Jordan Goldsmith. Photo by David Dadekian of eatdrinkri.com.
Sometimes male chefs get all the attention, but not in our home state. On March 5 at 6 p.m., the Cafe at Easy Entertaining in Providence and Eat Drink RI will spotlight five of Rhode Island's best women chefs for Dinner by Dames, a special collaboration meal. The dinner will include appetizers and five courses, each one created by a different chef, including Jordan Goldsmith of Garden Grille, Maria Meza of El Rancho Grande, Kaitlyn Roberts of Easy Entertaining, Jessica Wood of Fire and Water Restaurant Group and Melissa Denmark of Gracie's and Ellie's Bakery.
The idea for Dinner by Dames came about after Time magazine released its controversial "The Gods of Food," which included a family tree highlighting the connections between some of the best chefs in the world – except for one problem, all of them were male. Food-lovers everywhere protested the article while citing epic women chefs from around the world who deserved to be included on that list.
This got Eat Drink RI's David Dadekian and Easy Entertaining's Kaitlyn Roberts thinking. "The article came out and I filed it away that we should do a local dinner with all women chefs," says Dadekian. "Then I walked into the New Harvest opening at the Arcade this winter, and I saw Jess, and then in walked Melissa and Jordan, and then we had to include Maria. It's the perfect group." Roberts says this is a great opportunity for various chefs to finally collaborate on a project. "Normally, I don't think a chef being male or female is important. I just think of them as chefs," says Roberts. "But I often hear about amazing female executive chefs, sous chefs and line cooks and they don't get the attention or credit they deserve. I thought it would be nice to use a different unifying factor to bring us all together."
We sat down with the chefs to find out the dishes they'll be making, and what inspired them to choose cooking as a career.
Maria Meza, El Rancho Grande: Maria will be making a gordita with goat and green salsa. Her restaurant highlights Mexican specialties of the Puebla and Oaxaca regions. "I always wanted to have a restaurant. My family in Puebla, Mexico, always had restaurants. All the recipes from my family have been passed down for more than six generations, including mole poblano. We make it for every major event: birthdays, marriages and even when you pass away. Everyone comes over to have the mole poblano. It has twenty-one ingredients including chocolate, plantains, almonds and four to five different hot peppers. Before I opened the restaurant, I used to make it at home and sell it for extra money. Now we have had the restaurant for seven years."
Jessica Wood, Fire and Water Restaurant Group [Caliente Mexican Grill, the Burger Shack, UMelt in Kingston and Providence, and WildWood Catering]: Jessica will be making Nantucket Bay scallops with fried purple potatoes and apple and carrot slaw with brown butter. She was inspired to cook because of the chefs she saw on television as a child. "When I was little I used to always play with my mom and pretend I was on a cooking show. We used to watch Julia Child all the time, and my mom let me do whatever I wanted in the kitchen. I was too young to even hold a knife. We would make Indian dishes and different soups. To me, cooking is the only job that doesn't feel like work."
Kaitlyn Roberts, Easy Entertaining: "For my dish, I am putting a twist on pork and beans. It will include bourbon-braised pork belly from a pig raised at Blackbird Farm [in Smithfield] and white beans with carrot ketchup and radish mustard. My mother used to always make pork and beans for my dad growing up [in Barrington], and I am reinventing that dish. It's something that represents what we do here at Easy Entertaining using the best local ingredients and it's something that's comforting and not too complicated."
Jordan Goldsmith, Garden Grille: Jordan is making handmade pappardelle with confit wild mushrooms from RI Mushroom Company, Maine white beans and roasted leek broth. "I was never able to get out of the kitchen as a kid. My family harvested everything from our garden, and I have been cooking since I was eye level with the counter. I never knew any way to eat but seasonally. We never bought canned tomatoes. I would spend the whole month of July in the kitchen blanching and peeling tomatoes from our forty-five tomato plants for canning. We would make batches of pesto and freeze them in ice cube trays so we could have pesto all winter, and we had a root cellar where we would store potatoes and winter squash. My parents were both amazing cooks and I learned everything I know from watching them."
Melissa Denmark, pastry chef at Gracie's and Ellie's Bakery: Melissa will be serving a dessert of milk chocolate and grapefruit crémeux, pistachio cake and espresso-toffee ice cream. She started baking before sixth grade when she had already memorized her recipe for chocolate chip cookies. Melissa graduated in 2010 with a bachelor's degree in pastry arts from Johnson and Wales University and by 2012, she had already been recognized by Food and Wine magazine as one of the fifty best new pastry chefs in America.
Tickets for the dinner are $85 each, including tax and gratuity. For an additional cost, optional wine pairings and by-the-glass selections will be offered by Easy Entertaining. Jessica Granatiero of the Savory Grape will select the wine pairings. To buy tickets, go to eatdrinkri.com.