The Dish: Cheap Eats at Mama Kim's New Restaurant
You know about the food truck, but did you realize that Mama Kim's now has a permanent bricks and mortar spot?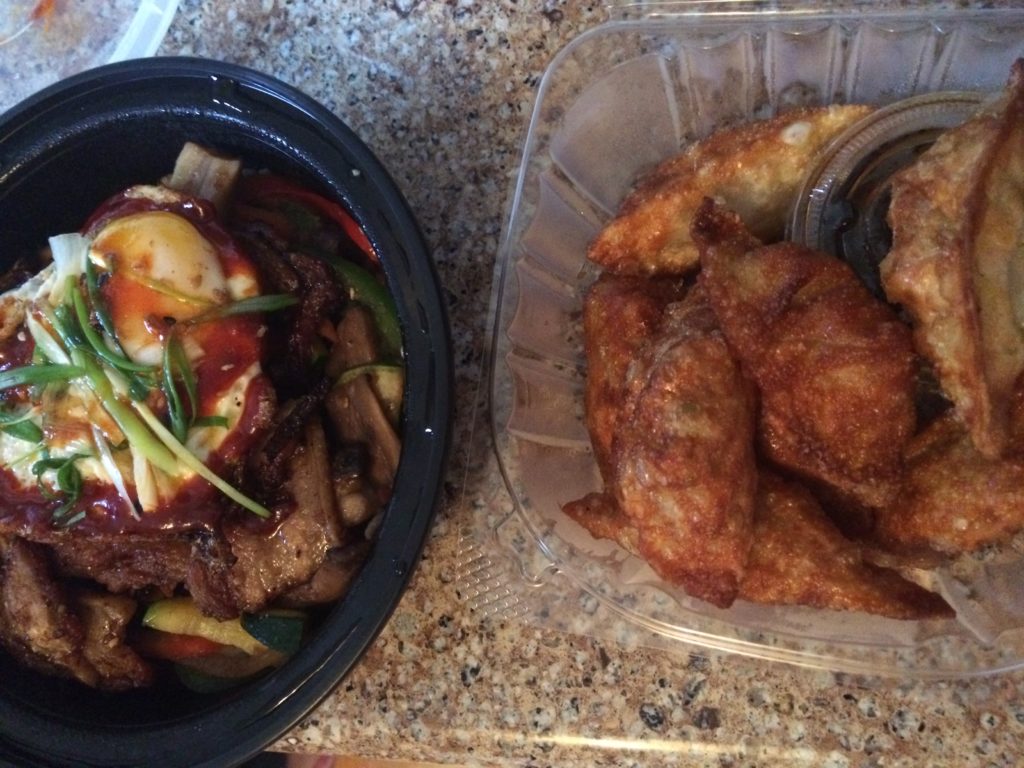 A Saturday sick at home is the worst. There goes a cherished weekend day wasted by the misery of a heavy head and an alternating stuffy and runny nose brought on by the doldrums of a no good, very stupid common cold. 'Tis the season I guess. While stewing in a sneeze-induced haze, I left Netflix for a bit and hopped on Twitter, my only window to the outside world.
That's when I saw it: a tweet by Mama Kim's proclaiming they wouldn't be hitting the streets that day, but you could get takeout at their bricks and mortar location at 407 Laurel Hill Ave. in Cranston. Wait what?! I didn't think that address could be right…because that's right up the hill from my house in my side of Cranston, the side where food choices are limited to chains like Texas Roadhouse, McDonald's, Taco Bell and the most recent arrival of Wendy's. Surely, I must have been confused and/or delirious. Certainly, there was no way something as cool as a brand new standalone Mama Kim's restaurant that just opened literally a minute from my house – a distance worth traveling.
But the new location is indeed real; real walls, tables, chairs and everything. But of course, its actual existence is most evident by the kimchi, grilled pork belly and fried shrimp dumplings I ordered and quickly devoured. (Take that, stupid cold…can't ruin my weekend that easily.) The new Mama Kim's has the same great truck quality, but a new non-vehicular delivery method in a part of Cranston that's happy to see it.
The opening of the stationary restaurant couldn't have come at a better time amidst recent food truck controversy on Thayer Street. The Brown Daily Herald reports that Mama Kim's food truck has ceased daytime shifts on the heavily student-traveled street after police cracked down on trucks parking at meters. For now, it looks like more people will have to take a ride to Cranston to visit the restaurant or track down the truck in Kennedy Plaza or Ship Street to get their daily dumpling fix.
407 Laurel Hill Ave., Cranston, 401-474-5271, mamakims.us