The Best of the Rest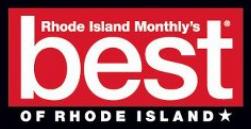 We're just past the halfway mark. Voting for the Best of Rhode Island readers' poll will close in less than two weeks.
It's not every day you get the chance to vocalize loudly your love for your favorite local businesses. And in this poll, your voice certainly counts.
Back in 2008, when I was still in college, I was home in Lincoln for a dentist's appointment. Flipping through the August issue of Rhode Island Monthly in the waiting room, I came across the readers' poll results for Best of Rhode Island. A tried and true Rhode Islander, I was already aware of most of the businesses that won. Wright's Dairy Farm? I get a strawberry shortcake cake every year on my birthday. Coffee Connection? Caramel apple latte, please. Teddy Bearskins? I wish they had that stuff in my size.
But I wasn't familiar with one statewide winner, and it stuck with me long after my teeth were cleaned. Quahog.org? What the heck could that be all about? When I returned to school, I was eager to find out. Local seafood, beaches, "Family Guy" references, maybe? Nope. What I discovered was an abundance of little Rhody facts that I never knew about (see last week's blog for a worthy example) as well as an up-to-date calendar and a cuisine page that would blow your mind.
So thanks to the readers of Rhode Island Monthly, I spent a few more hours on Quahog.org that night than I did on my weekend homework. An easy thing to do, since every time you refresh the page, the sharp little one-liner at the bottom changes to something new. Here are a few of my favorites:
Quahog.org: Wham, bam, thank you, clam.
Quahog.org: Behold the power of bivalves.
Quahog.org: We've been watching you for some time now.
Quahog.org: Because "microsoft.com" was already taken.
Got a place that you love? Then get to voting!