The Bell Gallery Hosts the Most Relevant Exhibition of 2016
With stunning foresight, Fatma Bucak's "And men turned their faces from there" addresses border and refugee crises at home and abroad.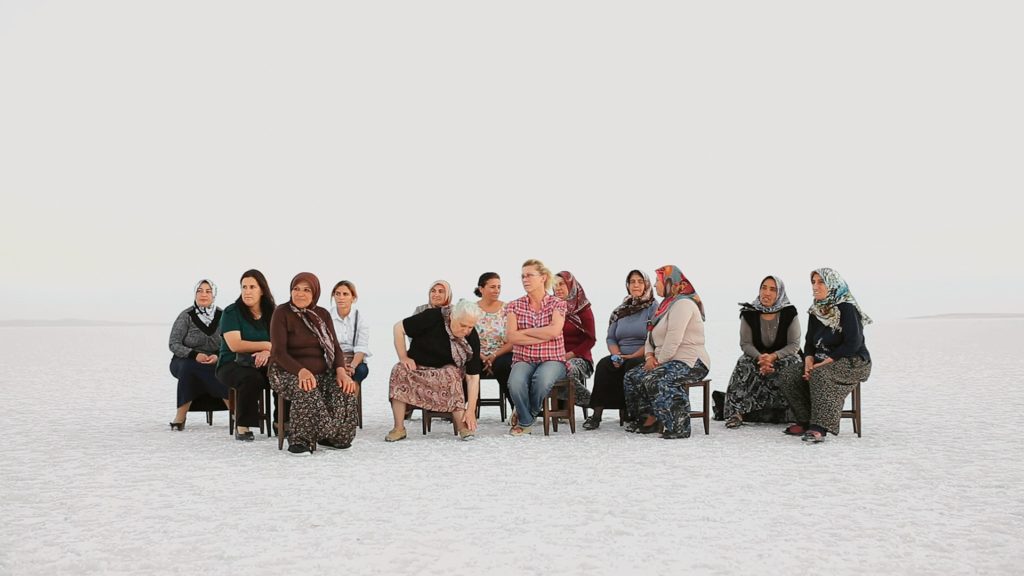 For the next three months, Brown University's David Winton Bell Gallery hosts an exhibition where you can confront the silenced legacy of Turkey's disappeared, smell a recently resettled Syrian rose, and watch a group of befuddled men react to a barefoot performance artist in the Kurdish borderlands.
Beginning on Friday, the Bell hosts "And men turned their faces from there," an exhibition of video performances, photography and installations by artist Fatma Bucak. The work humanizes issues of global importance, and not without humor.
Bucak's art, though staged with an expert eye, offers a glimpse of something real. The artist was born in a Kurdish community on the border of Syria and Turkey and draws from her personal experiences to create videos and installations that, according to curator Ian Alden Russell, "just stop you. You intuitively know that this artist has some inherent ability to connect with viewers."
Russell, who met Bucak four years ago during his tenure at Koc University in Istanbul, adds, "Generally speaking, the politically or socially engaged art world shies from beauty. She leverages beauty."
In addition to video performances set in Turkey, the U.S./Mexican border and Western Sahara, Bucak created new pieces for the Bell show, including a lithograph made at Providence's AS220. For a week straight, Bucak carved the names of the victims of enforced disappearances in Eastern Turkey, where she grew up, on a lithography stone.
The names, including those of Bucak's family members, were etched in layers, each new name obfuscating the ones before it. Bucak and AS220 master printer Carey Goodrich then used the lithography stone to create an ink print on paper, which will be on display during the exhibition.
"She humanizes very difficult and profound issues that are bigger than all of us," says Russell. "This is a part of her own life history, so it's not just a conceptual or purely political project."
In another new work for the Bell exhibition, Bucak confronts the Syrian refugee crisis using an unusual medium: the damask rose, which flourishes in Syria and has been celebrated for centuries for its fragrance and beauty.
"The wars that have been occurring in Syria have decimated the growing fields," says Russell. "The home for these roses is completely lost, and Fatma wanted to attempt to bring the roses somewhere they could thrive."
After three attempts to export the roses from Syria and into Rhode Island, Bucak and Russell were successful. "For the last ten days, I have been tending to the grafted roses in my house," Russell says. "Just today, I noticed some new growth."
Fatma Bucak's "And men turned their faces from there" opens at the David Winton Bell Gallery, 64 College St., Providence, on November 18 with a reception and artist's talk at 5:30 p.m. The exhibition continues through February 5. To learn more about Bucak, visit brown.edu.