The Beauty Mavens
Local salon and spa professionals tell us what's best for beauty and relaxation.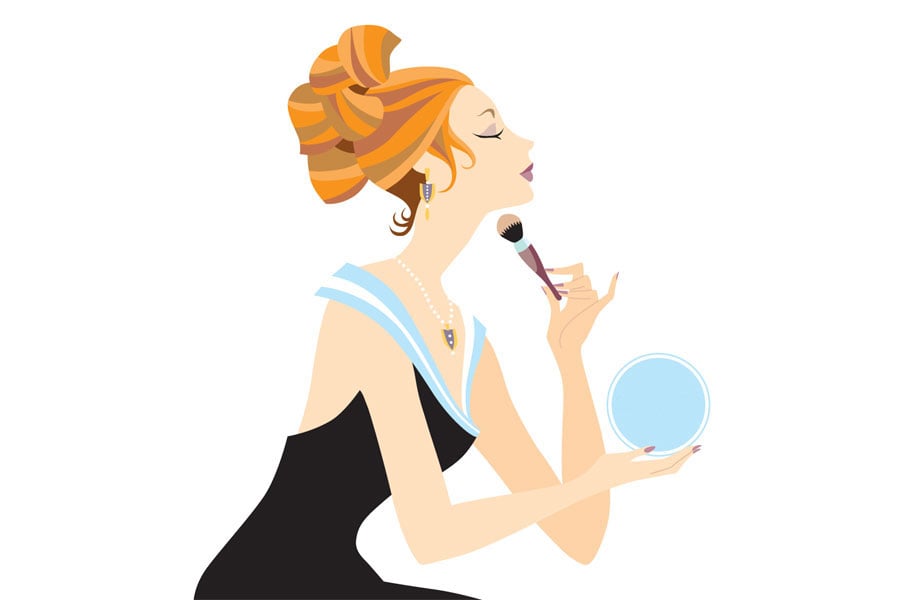 Rhode Island winters mean bitterly cold temps, howling winds and, of course, snow. Between backbreaking shoveling and ice skating along the highway during the morning commute, you deserve a reprieve. A trip to the spa or salon can be just that, and with Valentine's Day right around the corner, there's no better time than now to schedule an appointment. We asked some local salon and spa operators for their advice on the services and products they recommend to help clients relax and unwind. No matter if you're looking for a signature massage, a basic facial or to replenish your skin's moisture during these cold months, a trip to the spa will leave you feeling invigorated and renewed. At the same time, a salon visit will have you looking your best. We can't say that the snow will let up or winter will end earlier than usual after a trip to one of these havens, but a stopover may melt away the stress for you and your Valentine.
---

Tim Weber, marketing coordinator
Spa at Newport Marriott, Newport

RIM: How should people take care of their skin during the winter months?
WEBER: The best way to take care of your skin in the winter months is to exfoliate on a regular basis and to hydrate with a thick body butter or lotion in the morning and at night.


Relax your mind, body and spirit at the Spa at Newport Marriott, a serene harbor-side spa in the City by the Sea. Facials, massages, body scrubs, makeup artistry and anti-aging treatments will entice your senses and the variety ensures that there's something for everyone. Licensed and trained professionals offer an uplifting experience that will leave you feeling rejuvenated. The Spa at Newport Marriott was voted best spa in Newport County in Rhode Island Monthly's 2011 readers' poll.
25 America's Cup Ave., Newport, 848-6983, thespaatnewportmarriott.com.
Glo Minerals
Made from pharmaceutical-grade ingredients, high-pigment minerals, vitamins and antioxidants, Glo Minerals promotes health and beauty in skin. This line, suitable for all skin colors, comes in products such as foundations, bases, correctors and more.
---

Annette Tutalo, education leader
Paul Mitchell School, Cranston
RIM: What is the best treatment for dry, damaged hair?
TUTALO: Paul Mitchell Awapuhi Keratriplex Treatment is one of the best. It repairs the inner structure of your hair and lasts for up to six weeks.
Though the Paul Mitchell School is true to its name as an instructional environment for professionals to-be, it's the perfect place to get the full salon experience without salon prices. Friendly staff and future professionals are ready to take care of all your beauty needs from cuts to colors, treatments, waxing and manicures.
30 Chapel View, Ste. 100, Cranston, 946-9920, pmtsrhodeisland.com.
Keratriplex Treatment
This in-salon treatment is a highly concentrated blend of keratin 
proteins that repairs, seals and reduces breakage up to 80 percent, improves shine up to 35 percent and prevents fade up to 67 percent.
---

Kayla Greenhalgh, 
director of operations
Massage Envy Spa, Cranston and East Greenwich
RIM: With so many types of massage, how do you know which one is right for you?
GREENHALGH: The modalities of massage are just as numerous as the problems they address, which is why we focus on customized massage sessions at Massage Envy Spa. Rather than being restricted to one specific type of massage (i.e. Swedish, trigger point, deep tissue), the massage therapists can incorporate several different techniques to address any problem areas and achieve relaxation for our clients.
At Massage Envy Spa fully licensed therapists have expertise in trigger point, cranial sacral, reflexology and deep tissue massages. Try a signature service, like the ninety-minute hot stone envy therapy, ideal for muscle aches, back pain, stress, poor circul-ation, arthritis and fibromyalgia. Massage Envy Spa also offers signature facials developed by world-renowned dermatologist Dr. Howard Murad. After an initial consultation, your aesthetician will help choose the facial best for you.
1000 Chapel View Blvd., Ste. 146, Cranston, 354-7133; 1000 Division St., East Greenwich Square Plaza, 234-1020, massageenvy.com.
Rapid Collagen Infusion by Murad
This top-selling treatment reduces the appearance of fine lines and wrinkles in just two hours through its unique cellular hydro-lock formula. The collagen support complex also boosts skin's resilience and plumps dehydrated skin to reduce wrinkle depth appearance. This fast-acting, multi-tasking formula immediately restores a more youthful appearance.

---

Glam Salon and Glam LASHES, Cranston
Glam Salon and Glam Lashes are co-owned by mother-daughter team Michelle and Nichole Bonollo. Both women pride themselves for their ability to provide one-on-one, relaxing experiences. With many years as a nail technicianandstylist, Michelle leads the salon'shighlytrainedand experienced staff, andeyelash exten-sions are one of Nichole's specialties. She is certified to apply Lavish Lashes, which are semi-permanent extensions that can last up to six weeks.
106 Phenix Ave., Cranston, 
943-4526, glamsaloncranston.com.
Flamboyage
A new hair coloring technique, Flamboyage is available exclusively through Davines-affiliated salons. It is a revolutionary color service that enhances natural colors by spontaneously blending bright and saturated tones, creating rich reflective patterns all along the hair length. Flamboyage also produces a diffused and harmonious chromatic result and minimizes the regrowth effect with the look of seamless color.