The Amazing Race with Amy Diaz and Jason Case
Watch Amy Diaz and Jason Case on their journey to the "The Amazing Race," including clips from their audition videos.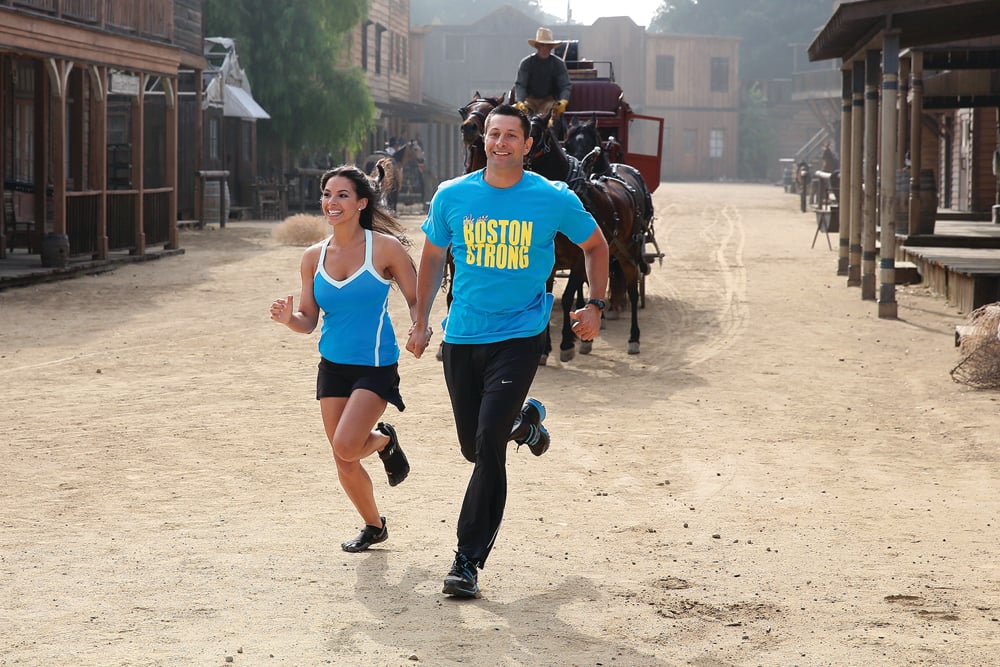 Amy Diaz and Jason Case strengthened their relationship on "The Amazing Race."
Last year, Amy Diaz and Jason Case endured their first Valentine's Day together sequestered in Los Angeles. "We spent a week in our hotel room not being able to talk to anyone but each other," says Diaz. At the time, they were finalists for the twenty-third season casting of "The Amazing Race," and would soon find out if they'd be joining the show. "We were allowed to go down to the hotel restaurant and order the nicest thing on the menu, which was basically a cheeseburger," says Case. "I don't recommend doing that for Valentine's Day."
The isolation paid off for the dating couple who fought their way to the finale, ultimately winning the race (and $1 million) with integrity and class. They'll celebrate just two years together this spring, but they learned more than they ever knew about each other on their around-the-world journey. "He's the yin to my yang," says Diaz. "I am very vocal and as a woman – a Latin woman – I wear my emotions on my sleeve. Jay puts things into perspective for me and brings me back to reality when I get out of control. He has an amazing calm."
"I'm the voice of reason," says Case.
Adventure is nothing new to the couple, who flew to France together just two weeks after meeting at Nara hookah lounge on Federal Hill. "I was very open about asking Jay if he wanted to try my hookah," Diaz says with a laugh. They hit it off, and Case whisked her away to Paris, which is where they filmed themselves racing to the top of the Eiffel Tower, clips that would later become part of their unforgettable audition video.
They are always doing special things for each other. For Case's most recent birthday, Diaz took him to Disney World. The last time he had been was six years ago with his then ninety-six-year-old great-grandmother when she set the record for the oldest woman to ever ride the Tower of Terror at Disney. She died at 103. "Amy brought pictures of my meme with her," Case says. Diaz also dressed as Minnie Mouse at the park, and was asked to sign autographs by kids.
She also surprised him with a skydiving adventure. Before the show, they had both agreed Diaz would do all the elevated challenges, because Case is afraid of heights. But by the finale, he was unfazed crossing a glacial crevasse. "It's been about pushing his limits and opening his eyes to a different world of adventure," Diaz says, "which I don't think he had before we met."
Clips from their audition video: