Testing the Ice for Pro Skaters
Don McKenzie monitors rink conditions for United States Figure Skating.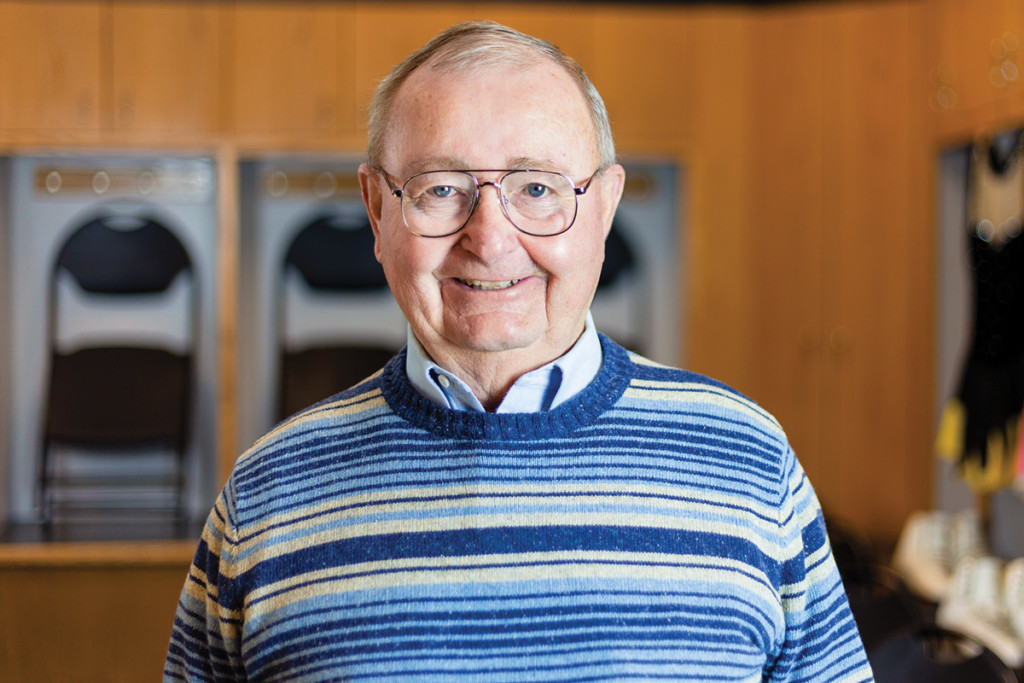 Ocean Stater Don McKenzie is an ice expert. The Warwick resident travels with United States Figure Skating (USFS) as an ice technician, ensuring that competitive figure skaters can glide across rinks without incident.
The best temperature for an ice surface in a team skating competition is a frosty 21 to 23 degrees. At higher than 32, it starts to melt. McKenzie, who is seventy-eight, has been scrutinizing rinks across the nation as a volunteer for more than twenty years. He got into the business after his two daughters became involved in figure skating.
"I'd get bored sitting in the stands, so I would go down and talk to the Zamboni people and operations people," he says. When a job became available, he volunteered, and signed up for on the job training and informal classes, then formal training and certification, which included driving a Zamboni, learning basic refrigeration and ice maintenance. As the USFS ice technician, he checks for ruts in the ice and monitors ice surface temperature and humidity in the arenas. "We make sure doors next to the ice are kept shut so warm air isn't pouring in through the arena," he says.
McKenzie also makes sure Zambonis operate on a regular schedule. New England ice rinks are often easier to maintain than others in warmer states. One time in Texas for a national competition, McKenzie was told there was a hole in the ice. He checked it out, expecting to patch it. "It was more than a hole, it was down to cement," McKenzie says. "We had to postpone the practice and get the ice rebuilt."
It's thanks to his ice expertise that figure skaters can spin and jump without hesitation. His next ice tech gig is at the 2018 Colonial Classic, January 5 to 7, at the DCU Center in Worcester, Massachusetts. "Every time I go out there I learn something new," he says. "And hopefully the people I work with learn something new from me, too."