Tech10 Awards 2017
We honor the state's top techies, as voted by their peers, in collaboration with the Tech Collective.
Photography by James Jones/Photography RI
In your pocket, at the store, inside the classroom: technology is everywhere. It's the foundation on which modern society rests. We use it every day for hours at a time, but we rarely think about the people who make our modern lives possible. They are information technologists, software engineers and app developers, and they're not just maintaining the status quo: they're changing everything for the better. Rhode Island Monthly and Tech Collective have partnered to recognize these local individuals across ten categories, from tech educators to entrepreneurs. It's about time we put these innovators in the limelight.

Tech Educator: Academy for career Exploration
Represented by Mario Cirillo, Head of School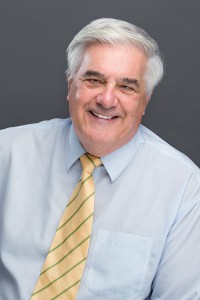 What makes the ACE different from other schools?
What we're trying to do here is break the mold of public education. Traditionally, schools operate on a deficit-based model where you improve kids' weaknesses. We approach it from a strength-based model. All of our kids take the Strength Quest Survey, which tells them their top strengths. The other thing is that the teachers have taken on a different role. They're not purveyors of knowledge anymore because kids have a computer, so instead they have taken on the role of facilitators of knowledge. The kids are on a journey of self-discovery and they become self-directed learners. And so the teachers then play the role of facilitating that journey.
Do the students appreciate the school's alternative approach?
The feedback from them is that they have a voice and that they're being listened to. You really get to know them. When they find out what their top strengths are, we have the kids understand them and how to operate from those strengths. The lightbulbs really go off.

Tech Leadership: Tara Ebsworth
Mechanical Engineer, Ximedica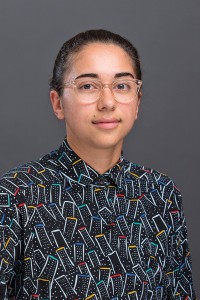 What is the Introduce a Girl to Engineering event?
We invite a few schools to Ximedica, have a ton of our female engineers speak (or just have women in the workplace speak), and we give the girls a tour of our facilities. And then we'll do a big activity. When I took over the program two years ago, I began focusing on fifth grade because I've read girls usually lose interest in STEM at that age, and that's usually where we get a more immediate influence. I think that's a pretty direct factor: You never see yourself represented in the media as an engineer or STEM professonial. So it's hard to imagine that you're supposed to go into that field or that you have a future in it.
What impact do you think these events have?
So what's really cool is at the end of the event a lot of girls say that they'd like to go into engineering. And I hope that it lasts beyond the couple-hour event. I think one of my favorite responses was when one girl raised her hand at the end and was like, "I'm really confused now because I really wanted to be a baker, but now I don't know if I want to be a baker or an engineer." We have a full- time engineer in the building now that went through our program when she was still in high school, and she first came in for an Introduce a Girl to Engineering Day. It's cool that it's starting to bring more women to the field.

Workforce Developement Champion: Deborah Ricci
Business Readiness Champion, Carousel Industries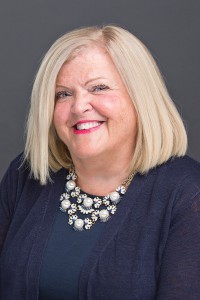 What does a Business Readiness Champion do?
I get our employees prepared for change: cultural change or business practice changes. With all of the new systems coming and the new offers for products and services — people need to prepare for that. And every time we acquire a new company, we acquire new people and customers with their own processes and procedures. The goal is to really get people into the new organization. With all of the advances today, technology really isn't the biggest impact: It's how people handle it.
What work have you done with the Tech Collective?
I got involved with Tech Collective more than a year ago and I learned about various programs that they had, including IT on Demand. It's a program where, if you're unemployed for six months or longer,
or are under-employed, Tech Collective does basic transition training for you. I'm also involved in a mentoring program at Tech Collective that engages women in technology.

Tech Leadership: Owen Buckley
Director of Engineering, Kenzan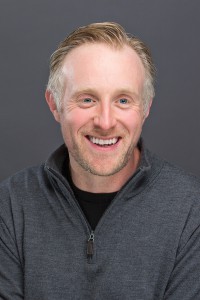 What work have you done for the open-source community?
Recently my internal contributions have centered around promoting Kenzan and its culture to our clients and our community, working with Providence Geeks and the Meetup community there. I'm also helping to develop open- source software, presenting at meetups and trying to make a lot of what we've accumulated as a company in terms of knowledge more accessible to new developers and the community, even if they don't work for us.
Why do you think open communication with the tech community is important?
The biggest reason to advocate for and give back to our community is because so much of our actual development relies on open-source software in the first place. Those programs have been developed and maintained by people and organizations, and it cuts a lot of the bootstrapping of a project by giving you a set of tools so you can just start writing your application. I think it's good to either give money back, contribute code back to the project or support the community; basically, it's important to be an agent on behalf of the open-source community. It certainly promotes a lot of creativity and different paradigms for solving different problems, which I think is good.

Techies to Watch: Annette Niemczyk
Senior Systems Engineer, Envision Technology Partners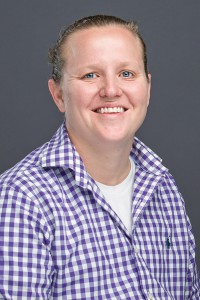 What work have you done in the education field?
Our company played a big part in completely virtualizing the Village Green Charter School in Providence, which is now entirely based on technology. We took it from scratch and made it an environment where everything's delivered virtually. Their entire curriculum is delivered through technology that we helped to implement. There's been a lot of good feedback, a lot of press. The owner of our company actually spoke at the school's commencement last year. We really made a big impact on them.
What inspired you to become an engineer?
When I was younger, probably thirteen or fourteen, we got our first family computer and I started taking it apart. I fell in love with that and started building my own computers from there. And then once there were more accessible programming languages, I began making little applications just because I could. Even though I'm not directly in the programming field now, I still started out in the field by tinkering. I always tried to get into the elective classes in high school that had some sort of technical aspect. And then from there, I picked my major because it seemed like a good fit.

Entrepreneurship: Jarrid Hall
Co-founder, Dinner-x-Change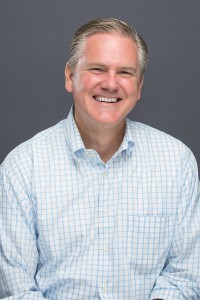 What is Dinner-x-Change?
Dinner-x-Change is a mobile dinner conversation app. The whole idea is to use content from school and then have the kids initiate and create conversations and tell stories to their parents. Twitter has tweets and we have GABs. The kids just capture some words during the school day about what they're doing, which gives them a hint or reminder they can use to start a conversation at home. It isn't meant to be a report. It's just a general, fun conversation. And it doesn't have to be at the dinner table: It can be in the car, on a walk, anything. The idea is that today most families don't have time for family dinners, but you can just pull out your phone and in two seconds you can start a conversation. It's been integrated into four different schools around Rhode Island with 300 kids. We're still learning a lot as we go. It's been wonderful.
Why is this type of tool important?
Parents don't quite understand how critical they are to their child's education process. Simple conversations can make a huge difference in a kid's life. We want to do more to pull parents in. I think as parents, you get conditioned to give kids their space. Most kids want to talk, but they don't know how — this is especially true for kids with learning differences. They need some way of having that conversation. One technology and education specialist I spoke with told me this was exercising parts of kids' brains that aren't used very often — essentially changing these kids' neurology. It's also proven that family conversations bridge the school and the home and bring up the relevancy of school in a conversational way.

Intrapreneur: Rose Muller
Technology Director, Bristol Warren Regional School District , center, with team: Brian Coutu, Joshua Parkinson, Chris Csanadi, Barbara Kelleher and Katheryn Mills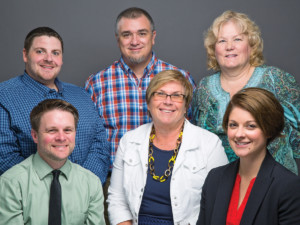 What do you do?
I'm the technology director at Bristol Warren Regional School District in Rhode Island, and I manage technology for the school district both on the operations side and the teaching and learning side. We purchase and configure hardware, configure and manage the network and all of the devices. We also manage the database that all the students are in and all the downstream databases for instruction and operations. And we run our office too; office management and tech support to 3,300 students and about 500 staff members and parents.
What changes have you brought to the school district?
When I was first hired last year, the leadership of the district wanted to move forward with a Future Ready initiative, which is a systematic approach to improving teaching and learning by using technology. So when I first got there, the network was very, very fragile. Since all of the systems worked on the network, that needed to be our priority. So we invested a lot of money and effort into making the network stable. Another thing that was very exciting: Last year we delivered a one-to-one Chromebook to sixth graders. And then this year it was decided we would extend the program for grades three through twelve. So every night during the last two weeks of the summer we were assigning Chromebooks to students. We purchased and deployed thousands of Chromebooks; the kids really love them.

Tech Educator: Erin Flynn
Manager of Admissions Outreach and Events, New England Institute of Technology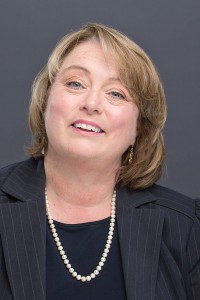 How did you become involved with FIRST Organization's robotics competition?
Rhode Island became the first state in the country to purchase a robot for every one of its high school teams. But they needed a place and a point person to run the new program, so they came to us and said, "Could you run this?" And we agreed, but, frankly, I had no idea what we had gotten ourselves into. FIRST, which runs the program, came and helped, and we got it off the ground. We haven't looked back.
What's the best part of your job?
I'm blown away by the people who work in the state's IT industry and mechanical industry who see this as a way to give back. They'll say, "I wish I had this when I was a kid." Those volunteers love the connection with the students. They get a charge out of it. And then we're able to bring Rhode Island students and IT, mechanical engineers and professionals together so they can have informal discussions. Our mission is to bring all of those people together in a fun, informal, crazy kind of way.

Community Partner: Brian Jepson
Co-founder, Providence Geeks and Rhode Island Mini Maker Faire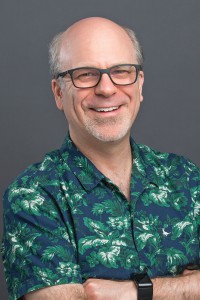 What do you do in the tech community?
I do a lot of things, but most people in Rhode Island would know me as the guy that co-founded and co-hosts Providence Geeks. We get anywhere between twenty and 100 people together once a month, and there's a short presentation and a lot of mingling. Some people use the time to network; other people use the time to show off cool gadgets. Another thing that I've been working on since 2009 is the Rhode Island Mini Maker Faire. It's a small, local version of the big Maker Faires that Make magazine puts on — the big one in New York and the one in the Bay area. That's something that I've always had a number of people co-producing with me. We've been doing the event since 2009.
What kinds of projects do people bring to these fairs?
There are a number of projects from traditional crafts; you have a fair number of people who bring fabric work, including aprons that they make or bags and totes with custom prints. We also have an exhibitor that takes old comics and turns them into things like wallets and pens. But we have high-tech stuff, too. There are 3D printers, of course. Ocean State Maker Mill, a Pawtucket-based group of makers that do really cool projects together, brought a canon that shoots fog at people. And I have to say, I like really big things. At the Bay area and New York Maker Faires, there was a life-size mousetrap game. I really liked that, but I like everything. Things like a fire calliope — that won my heart. But also something as simple as a learn-to-solder station, where people assemble a blinking badge that they will wear for the rest of the fair.

Community Partner: Bobby Di Petrillo
Solutions Consultant, Carousel Industries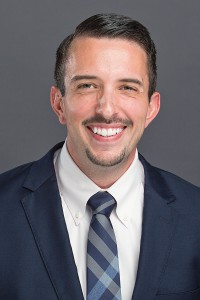 What project are you most proud of?
Recently I worked on a global deployment of software defined WAN, also called SD-WAN, for a Fortune 500 consulting company. This new technology utilizes the network in a more intelligent and dynamic fashion, and helped them save a lot of operating expenditure. The network is smart enough to know the health of all of its links and to dynamically shift some workloads. So they were able to get a lot more value from their circuits.
How did you get involved in technology?
In the early '90s, my dad bought a personal computer to do his accounting. He was the furthest thing from a technologist, so that computer sat unused for a little while. Ultimately, they moved it into my room when I was nine. My uncle, who loved technology, would come over and help me learn DOS commands, how to run games and how to type up papers. That really hooked me. From there, I just continued into the industry.

Youth Engagement: Aislinn Walters
Software Engineer, FM Global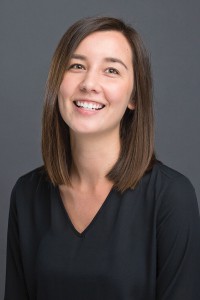 How did you become involved with Computer Science for Rhode Island (CS4RI)?
Last summer we had someone come in to FM Global from CS4RI to give a presentation on the program. They were looking for software engineers or people who knew a bit about programming to go into high schools that don't currently have a computer science program, or have one but need some more expertise in that area. They wanted volunteers to help teach students computer science. As soon as I heard it, I was like, "I need to do this. This is amazing." Fortunately, we had computer science classes at my high school — if we didn't, I wouldn't have become a software engineer. So I was really excited to bring that
opportunity to students who otherwise wouldn't have it.
What has been one of your best teaching moments?
One of my students moved to a different school halfway through the year, and he asked if he could have all of the upcoming assignments because he wanted to continue working on them. I can't imagine wanting that when I was in high school. To see him be that enthusiastic about this, and to know that if I hadn't been volunteering at that school and if this program hadn't been there, he wouldn't have had a computer science class to be that excited about — that was really cool.

Women in Tech: Cate Burlington
IT Instructor, Year Up Inc.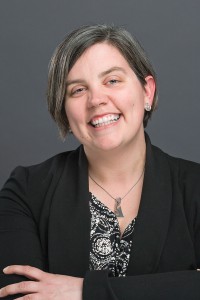 What does Year Up Inc. do?
It's a nationwide job training program. It's really different than a lot of job training programs because we're outcome focused. Our one year program is for adults aged eighteen through twenty-four. They get six months of classes where they learn technical skills and soft skills, then we place them in a six-month paid internship with one of our corporate partners. When they graduate, we give them job placement assistance.
Is the IT track right for everyone?
I really try to encourage students to go down the IT track if it's something they have an interest in. I had a student in the last cycle, a young woman, who was taking the introductory course I teach on Microsoft Office. She felt like she had no background in that and was struggling with it, but she wanted to learn so much. So I said definitely look into working in IT. She's currently at an internship in a hybrid help-desk role, and she's doing great. She's learning so much, and now she wants to go into an IT career.

Company Innovation: Theresa Moore
President, T-Time Productions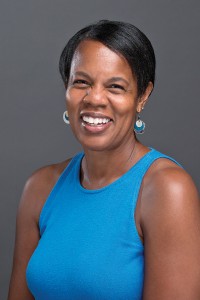 What does your company do?
T-Time productions started as more of a traditional media company where we did documentaries and television shows and things of that nature. Over the last couple of years, however, we started to move into the educational marketplace to develop digital curricula for students with a focus on increasing the representation of women and people of color in school materials because they tend to be lacking. We have a pilot app out called Third and Long, and it looks at the history of the Civil Rights Movement through the prism of the integration of pro football. We have some students at New England Tech who are helping us add gamification and graphic novel animation and Spanish language into our app's design.
What kind of feedback have you gotten from students about your work?
I think when we tell students about our content or when they see our work, particularly with the Third and Long app, they get a lot from it. They tend to know about Black History Month, but they only study Rosa Parks and Martin Luther King, Jr. I think it was interesting for the students to not only see people of color, but to see soldiers and athletes. These are important stories too.

Entrepreneurship: Rite Solutions
Represented by Jerry DeMaster, Sandra Mehlmann, Thomas Santos, Michael Taylor and Craig Eminger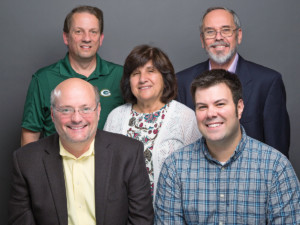 What does Rite Solutions do?
We're a veteran-owned small business. We've been in business for seventeen years, primarily with the Department of Defense, with some commercial aspects. We do a lot of software development, systems engineering and information technology. We're part of the defense community in the Newport and Middletown areas.
What's one of your most successful projects?
It's probably the Automated Protocol Translator: It's essentially software plumbing. As computer systems, programs and architectures evolve, there are protocols that are used to allow communication between one program and another and one computer and another. And the cost of developing the software for transferring those messages across interfaces can be expensive. Our tool automatically generates software that sits between the two interfaces and allows the two programs to communicate without modification to those programs. It's much less expensive than if you were to develop it by hand. It has very wide application throughout all of the Department of Defense as well as commercially. Any two applications that are trying to communicate with each other that have different protocols and need to adapt — our software allows those to evolve.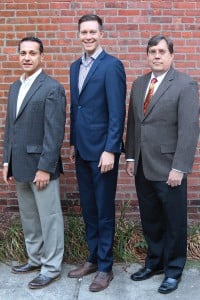 We are proud to showcase the amazing individuals and companies driving innovation, education and growth in technology across Rhode Island through the Tech10 Awards. This year, we are excited to announce a new component to the program: the Next Tech Generation Award.
This award, presented by Cox Business, is given to individuals who are helping to lead their companies forward in the field of technology. These employees, chosen by the leadership of their companies, are making important contributions to their organizations and are seen as future leaders in the industry.
Congratulations to our 2017 honorees.
From left: Eduardo Lessa, Agile Practice Lead, Gurnet Consulting; Steven Mooney, Technology Manager, IGT; Keith Lee, Manager Desktop Engineering, Care New England; Not pictured: Carlos Samayoa, Manager of IT Infrastructure Systems at Bryant University.

Tech10 Lifetime Achievement Award
Rick Norberg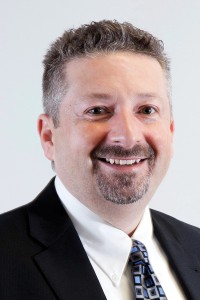 The Tech10 Lifetime Achievement Award recognizes a member of the technology community who has devoted their career to the improvement of the industry. Rick Norberg, a longtime partner and supporter of Tech Collective, has embodied this through his professional and community efforts. As CEO of Vertikal6, a full service IT consultant serving the New England area, Rick empowers his team to elevate their clients' technology and to make Vertikal6 a great place to work. Focusing on the company's culture is what he believes keeps his team motivated. Prior to becoming CEO, he started RhodeOne Technology Solutions in 2002, providing email hosting, SharePoint, CRM, backup and custom hosting and cloud services to resellers. In 2010, he co-created AtrionSMB and grew the company from $300,000 of business in his first year to more than $5 million. Rick is a member of various boards; he has served on the board of Junior Achievement of Rhode Island and the Cranston Chamber of Commerce and is currently on the board of the Narragansett Council of Boy Scouts of America and Freedom National Bank. He is continually focused on improving STEM programs at Scouts Day Camp and increasing STEM education, as it will be vital to the next generation.