T.F. Green Is Third Favorite Airport in the U.S.
The readers of Conde Nast Traveler know a good thing when they see it.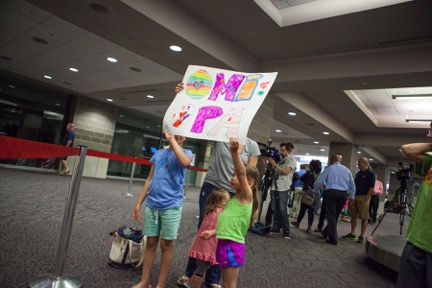 T.F. Green's convenience is well-known to Rhode Island residents.
Well, the word is out. T.F. Green is the third favorite airport in the United States, according to the readers of Conde Nast Traveler.
"The gateway to Rhode Island is also the gateway to Southern New England. A newer train station at the airport connects travelers to both Providence and Boston. There's even train service to Foxboro for Patriots football games. The airport is small and it takes no time to navigate."
T.F. Green comes in behind first place Indianapolis International Airport and second place Portland International Airport.